We have already seen the Volkswagen Golf R take on some of the best compacts in the segment premium in acceleration races. Of course, some of the best compact of the size of him. However, so far in none of them have we seen him stand up to the CUPRA León, his first cousin with front-wheel drive. Shall we open the bets?
As you may already know, the Volkswagen Golf R uses the same 2.0-liter TFSI block as the Audi S3. In this new installment, it boasts a power of 320 CV. The 420Nm torque launches the pinnacle of the 0-100km/h range in just 4.7 seconds thanks in part to its sophisticated standard all-wheel drive system. His weight amounts to 1,578 kg.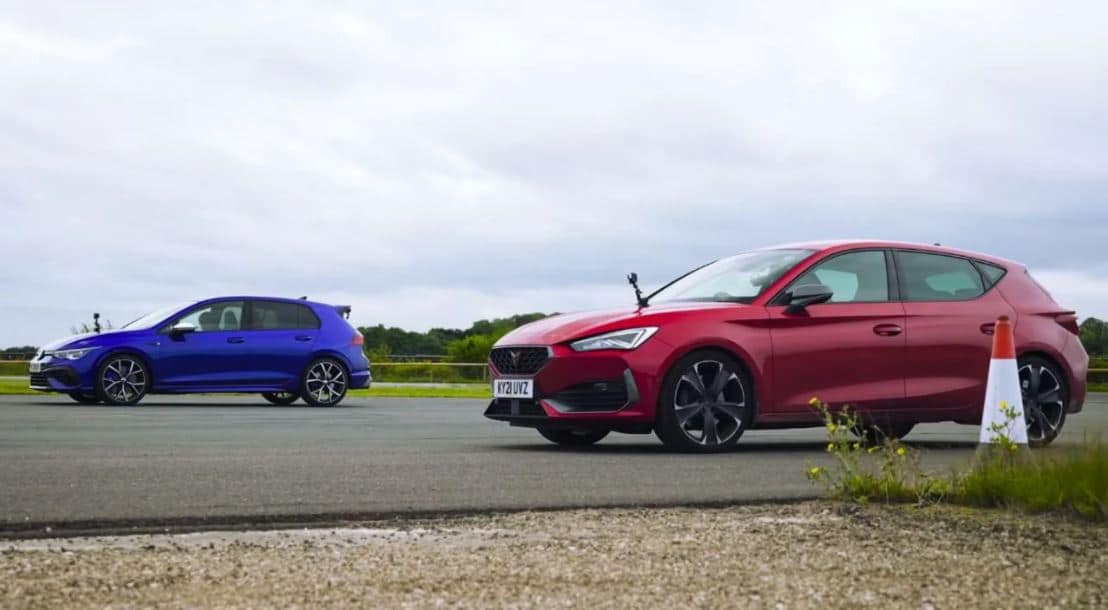 Does the CUPRA León stand up to the Volkswagen Golf R?
The new member of the CUPRA León range makes use of the 2.0 TSI block with 300 hp. It is combined with the DSG double-clutch gearbox and the single-wheel drive system on the front axle. According to CUPRA, the new León is capable of reaching a top speed of 250 km/h and can accelerate from 0 to 100 km/h in 5.7 seconds.
Is it enough to beat the Golf R? Perhaps not in this version, but let us remember that the CUPRA León is offered with other mechanics. Those interested can opt for the block 2.0 TSI 245 hp as an access option. It is marketed with a seven-speed DSG dual-clutch transmission and single-wheel drive. It is the same combination used by the 2.0 TSI versions with 300 hp.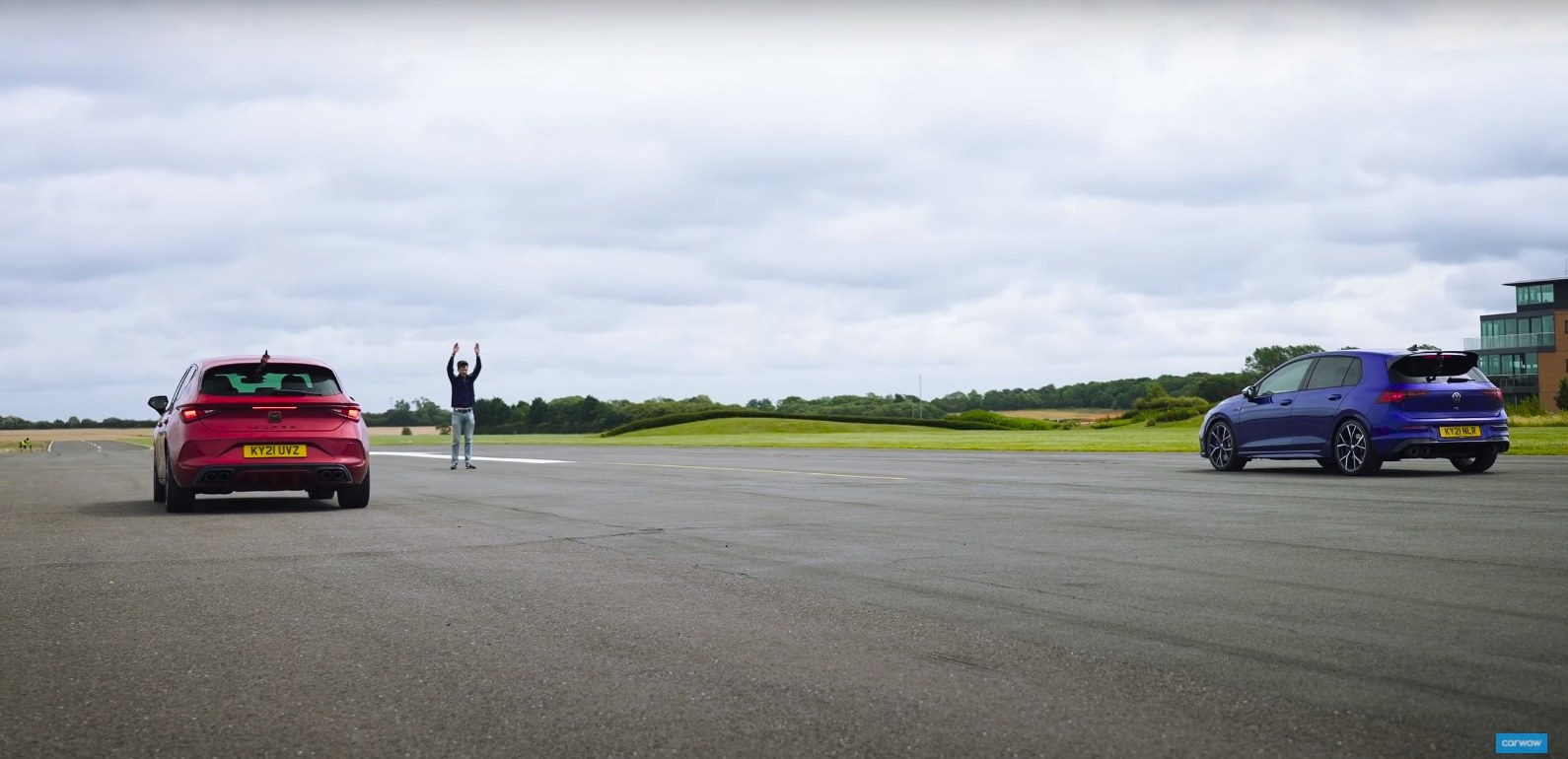 Both are offered in both format hatchback like family. Those who want to enjoy the advantages of the ZERO label can choose the new CUPRA León eHybrid. It is equipped with the 1.4 plug-in hybrid block with 245 hp. It can travel 59 km in 100% electric mode. It will be marketed only with a six-speed DSG gearbox and simple traction. It is also available with both bodies.