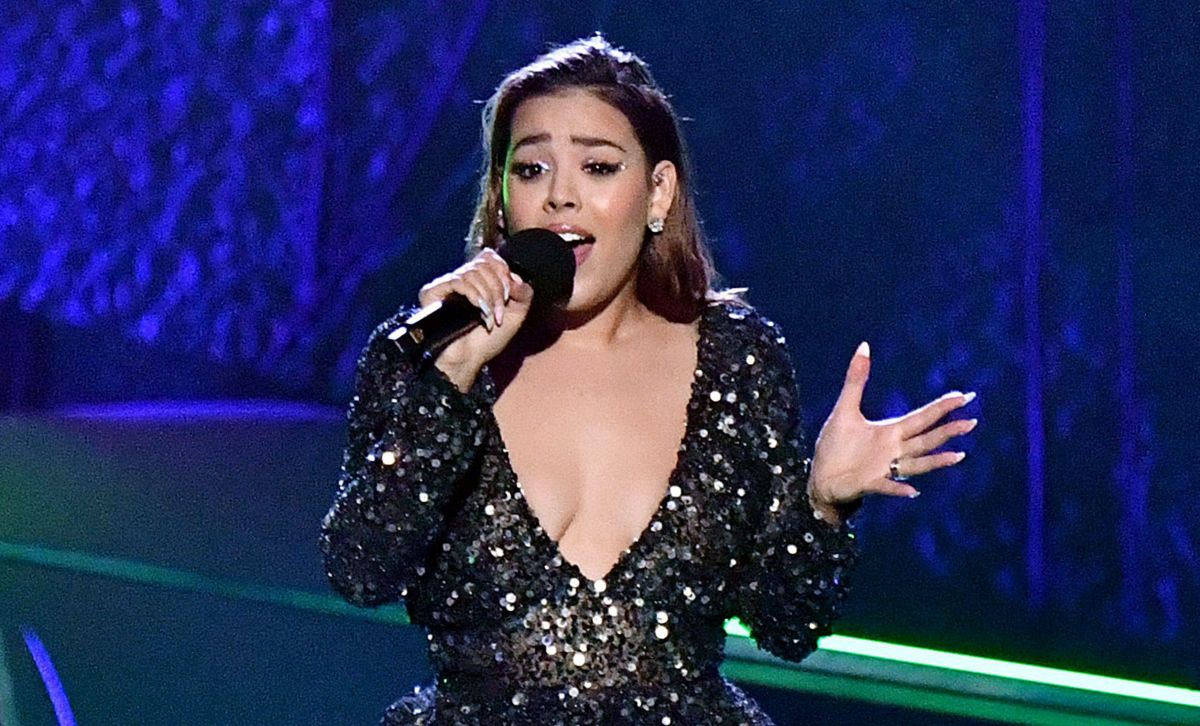 Danna Paola She continues to establish herself as one of the most successful Hispanic singers, and she has had an impressive evolution in the projects she undertakes, as well as in her personality.
The protagonist of "Elite" has become a multifaceted artist, since we have seen her from the most tender girl as "María Belén" and "Amy", the teenager who lives her first love as "Patito", to the most interested girl , egotistical, arrogant in Elite where he gave life to "Lu"; however, she has also made us sing and dance with her greatest hits and recently we heard her with Moderatto.
A video is already circulating on social networks where Danna wears an incredible Texan and In the background you can hear the song "Bandido" made famous by Ana Bárbara and that is a sensation on Tiktok.
In said material, Danna wears a white bikini, a denim skirt, tennis shoes and a cowboy hat, while dancing to the Ana Bárbara theme.so her fans questioned whether the singer could venture into the regional Mexican genre.
It should be noted that a few years ago, he agreed with Christian Nodal a duet with the theme "De los besos que te dí", however, the one from Caborca, Sonora would have canceled it since according to him, that song was recorded with his then girlfriend and fiancee Belinda and with no one else could it be heard better than with her.
However, some users claim that Belinda may have asked him to cancel said duet due to the rivalry that exists between the two women, but this was never confirmed.
Besides, Danna has never refused to venture into the Mexican regional, however, there has been no formal proposal or the singer has confirmed something on this subject. It should be noted that Danna wore that cowboy hat because she was working on a new campaign for a well-known clothing brand.
But he took advantage of this outfit to pay a brief tribute to the Mexican singer-songwriterwho has earned the admiration of various artists, and with whom he has run into multiple music awards, so his admiration would come from a long time ago.
You may also like: