Our colleagues from Carwow They usually bring us controversial acceleration races and, this time, they were not going to be less. Our stars today are four of the most desirable coupes on the market – Porsche Cayman GTS, Toyota Supra and Alpine A110 S. As we will see below, on paper their figures are very similar, although you will find some surprises.
The Porsche 718 Cayman GTS 4.0 is the most powerful with its six-cylinder boxer engine, whose output amounts to a not inconsiderable 400 hp (298 kW) and 420 Nm. They allow you to accelerate from 0 to 100 km / h in 4.5 seconds and reach a top speed of 293 km / h when paired with the PDK automatic transmission and the Sport Chrono package.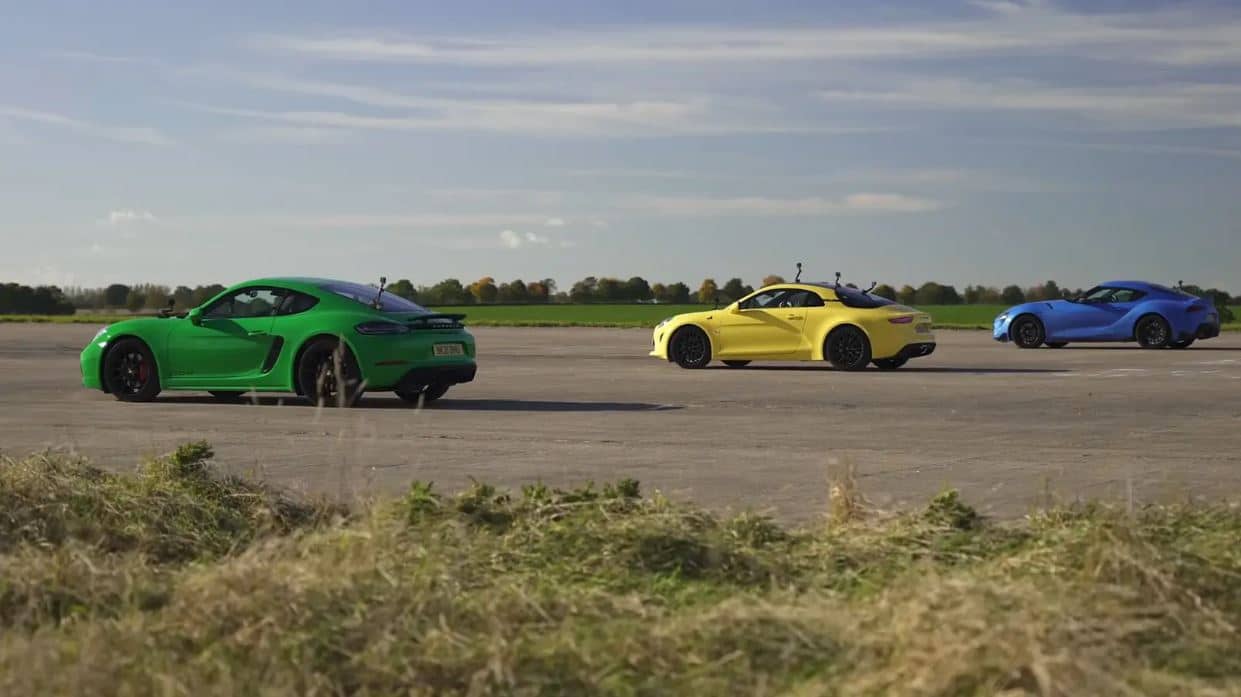 Porsche's rivals
Little presentation needs the fifth generation Toyota Supra, a sports car in its purest form, with no compromises that diminish the pleasure of the driving experience. Chief Engineer Tetsuya Tada has embraced the classic shape of a front-mounted, inline six-cylinder engine, as well as the more than extensive collaboration of BMW.
The desired Toyota Supra uses a BMW mechanic (B58) to stand up to its rivals. It equips a 3.0-liter inline six-cylinder engine with TwinPower Turbo technology to achieve a power of 340 hp and a maximum torque of 500 Nm. They are sent to the rear axle via a ZF 8-speed torque converter transmission. Complete 0 to 100 km / h in 4.3 seconds.
Last but not least, there is the Alpine A110 S. The 1.8 TCe petrol engine raises its performance to 292 hp of power and 320 Nm of maximum torque. to declare a 0 to 100 km / h in 4.4 seconds. It may be underpowered, but it's also the lightest of the three. Who do you think will be the first to cross the finish line? Place your bets!