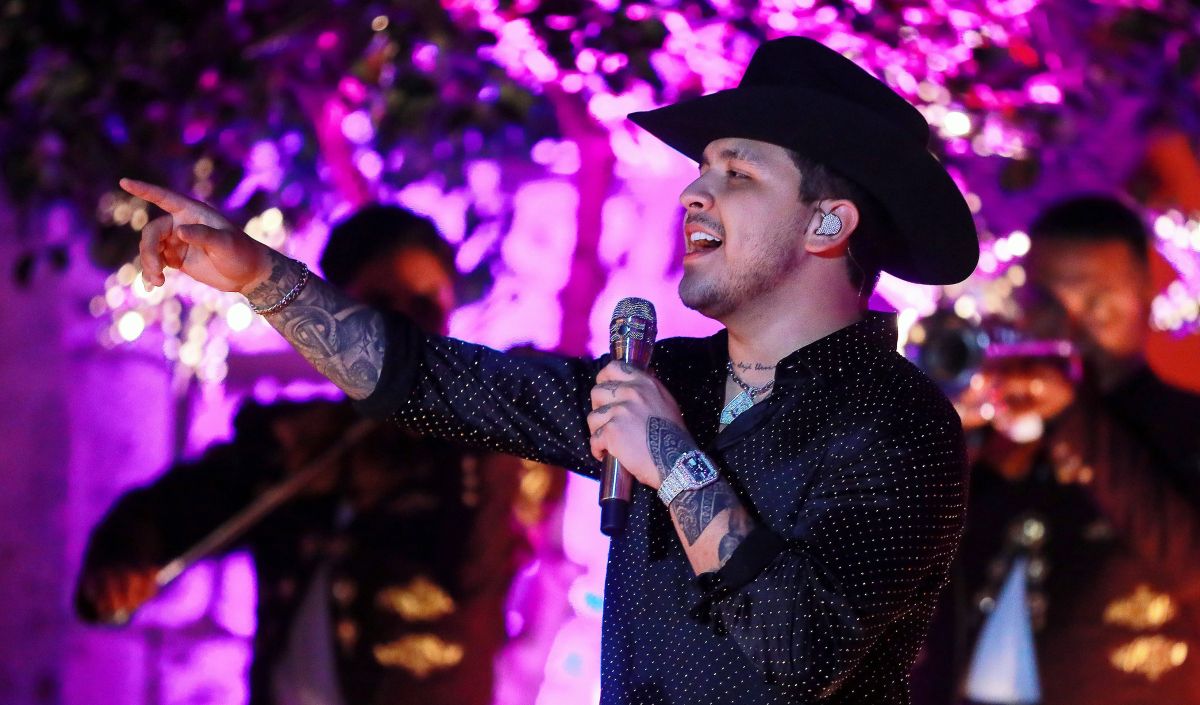 Christian Nodal Y Belinda They do not stop being news despite the fact that they are already separated. On this occasion, the interpreter of "We are not and will not be", was seen with a mysterious sign in one of his concerts that is supposedly about the engagement ring that he gave to his ex-partner.
Nodal read a comment on one of his lives where he agreed with the idea of ​​leaving the issue of the engagement ring for peaceIt seems that the interpreter of 'Botella after bottle' decided to succumb to his fans by posing with a poster against the green-eyed woman.
After one of his many concerts, Some of the videos in which it is observed that Christian Nodal lives with his followers went viral on social networks from the stage of the venue where his presentation took place.
In this way, the Mexican composer ended up taking pictures and videos with his fansmany of whom carried cardboard filled with messages of love and support for the representative of the Mexican regional.
Although it seems that one of these posters had a message against Belinda, which precisely alluded to the engagement ring that Nodal gave him.
It was so that the clip began to circulate on TikTok in which it is observed that Nodal takes the sign that one of his fans was wearing, although its content cannot be appreciated. Given this, The user who shared the video assures that said card had a message on it that said "Beli, give me back the ring."
Behind this, some tiktokers began to deny said version, pointing out that by Nodal's gestures it is understood that the cardboard had a message with compliments towards him. Well, he even touches his chest as a sign of thanks.
In any case, so far no photograph of Nodal has been released with the controversial message against Belinda, for which her fans assure that this is false, since it is not seen.
You might also be interested in: