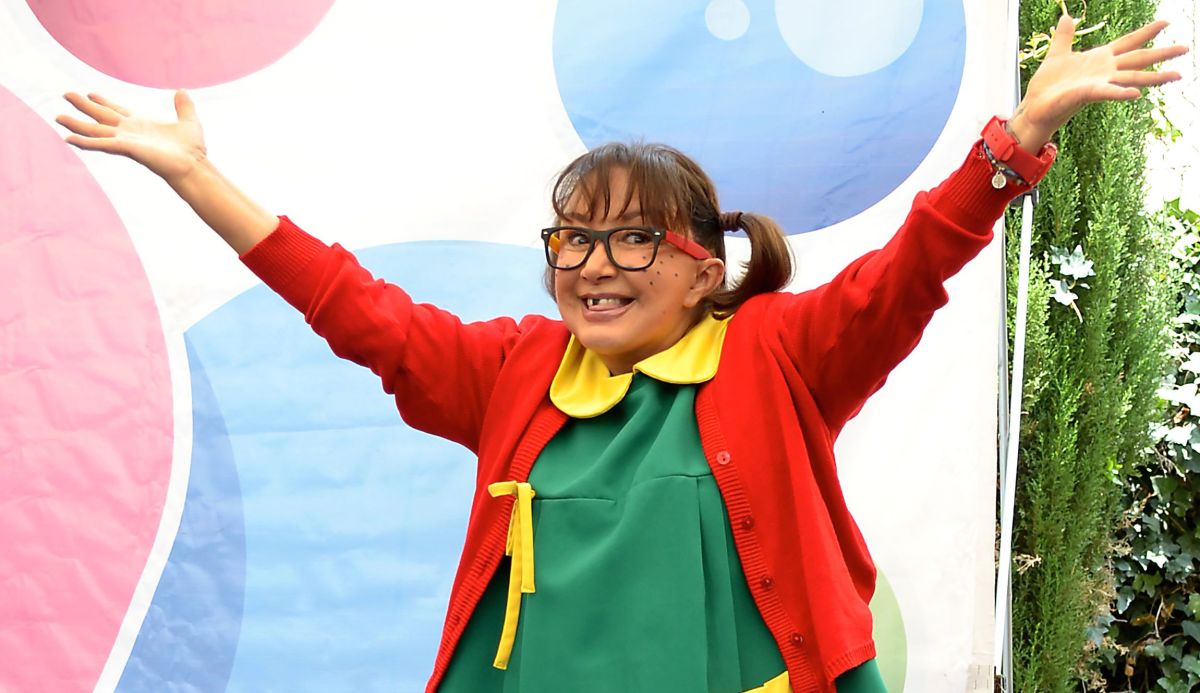 One of the most emblematic programs on Hispanic television was undoubtedly "El Chavo del 8", and has marked generations with each of his characters, such as "The chilindrina" whose actress starred in a strong lawsuit for more than 10 years with the creator of the project, Roberto Gomez Bolanos.
Over time, rumors have emerged about the conflicts that existed between the actors who gave life to Quico, Doña Florinda, Doña Clotilde, Ñoño, Popis and Mr. Barriga, but the one that went the furthest was that of María Antonieta de las Nieves with the television station and Roberto Gómez Bolaños for the rights to her character.
In a meeting with the media taken up by "Sale el Sol", the actress confirmed a reconciliation with the son of "Chespirito", Roberto Gómez Fernández, who invited her to be part of the bioseries that is being prepared by the actor and producer with his character from "La Chilindrina".
"The conflicts are in the past. The grudges are useless, I want to continue. Yes there were frictions, yes there was a break, but everything has been fixed. We are happy and content, I want you to be looking forward to what is to come".

THE CHILINDRINA
Thus began the dispute between "Chespirito" and "La Chilindrina"
María Antonieta de las Nieves confessed that she had received threats from Roberto Gómez Fernández on more than one occasion to hand over the rights to "La Chilindrina", something that brought him serious health problems since he warned him that he would do everything possible so that he would not return to work.
"That has been one of the worst things that has happened to me, then he threatened me to face the consequences and that I would not work again, that they were going to find a little hole in the law to take him away from me for life"

THE CHILINDRINA
Nevertheless, his friendship with Roberto Gómez Bolaños came to an end years ago when he decided to start a legal action that lasted 12 years to preserve the rights of his characterduring this time his relationship with the comedian also fractured and ended up separating them definitively.
The actress has indicated in more than one interview that Florinda Meza would also be involved in the conflict, It would not have allowed him to contact Gómez Bolaños, denying him calls and visits, until the producer died on November 28, 2014.
You may also like: