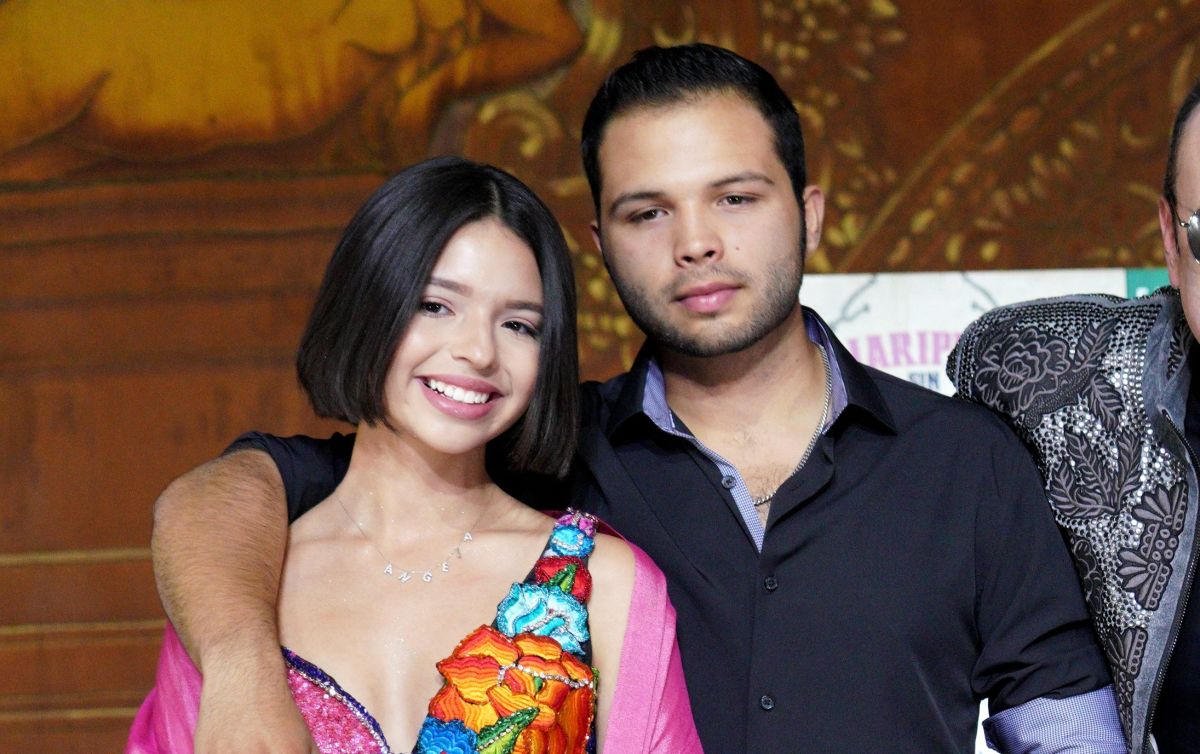 After a couple of weeks ago the American singer Angela Aguilar would give something to talk about after some photographs were leaked where he appears kissing with the composer known as Gussy Lau With whom he allegedly had a love relationship, after this situation the Aguilar family traveled to Europe to forget about the controversy.
Despite this, they have resumed their professional activities and Leonard Aguilar Angela's older brother spoke for the first time about the controversy that surrounded his sister a few days ago and revealed how they faced him as a family.
In an interview with "Wake up America", Leonardo spoke exclusively about how Ángela recovered from the controversy she experienced since when giving a message on her social networks she looked very concerned about what she was experiencing.
Given this, Leonardo assured that his sister is fully supported and sheltered with her familyIn addition, he has already resumed his presentations with his father Pepe Aguilar, which are quite a lot both in Mexico and in the United States.
Besides, Leonardo Aguilar assured that his relationship with his sister Ángela did not change at all after the leak of the photographsbecause for him she will always be his little sister and more than his sister he admires her as the great artist she is.
"We are super united, and that has not changed and will not change, I adore and love Angela with all my heart, I will always be on Angela's side, my family, and I will always want the best for her." whatever decision she makes, as long as she's okay. I am always team Angela".LEONARDO AGUILAR
While, Leonardo was also questioned about his family in general, how he lived through the difficult moment that little Angela went through. and how they supported the interpreter of "There where they see me". Given this, Leonardo assured that his family has always been very close and they will continue like this no matter what they can say or what can happen.
"From before this, after this and during, I will always be there for her. This is the first time the media has heard of something like this, but it is not the first time it has happened. And one thing is the work I did as a composer with Gussy Lau, Angela already established her position, it was real and honest. I wrote a lot of songs with him, but that's the work side and that has nothing to do with the personal."LEONARDO AGUILAR
You might also be interested in: