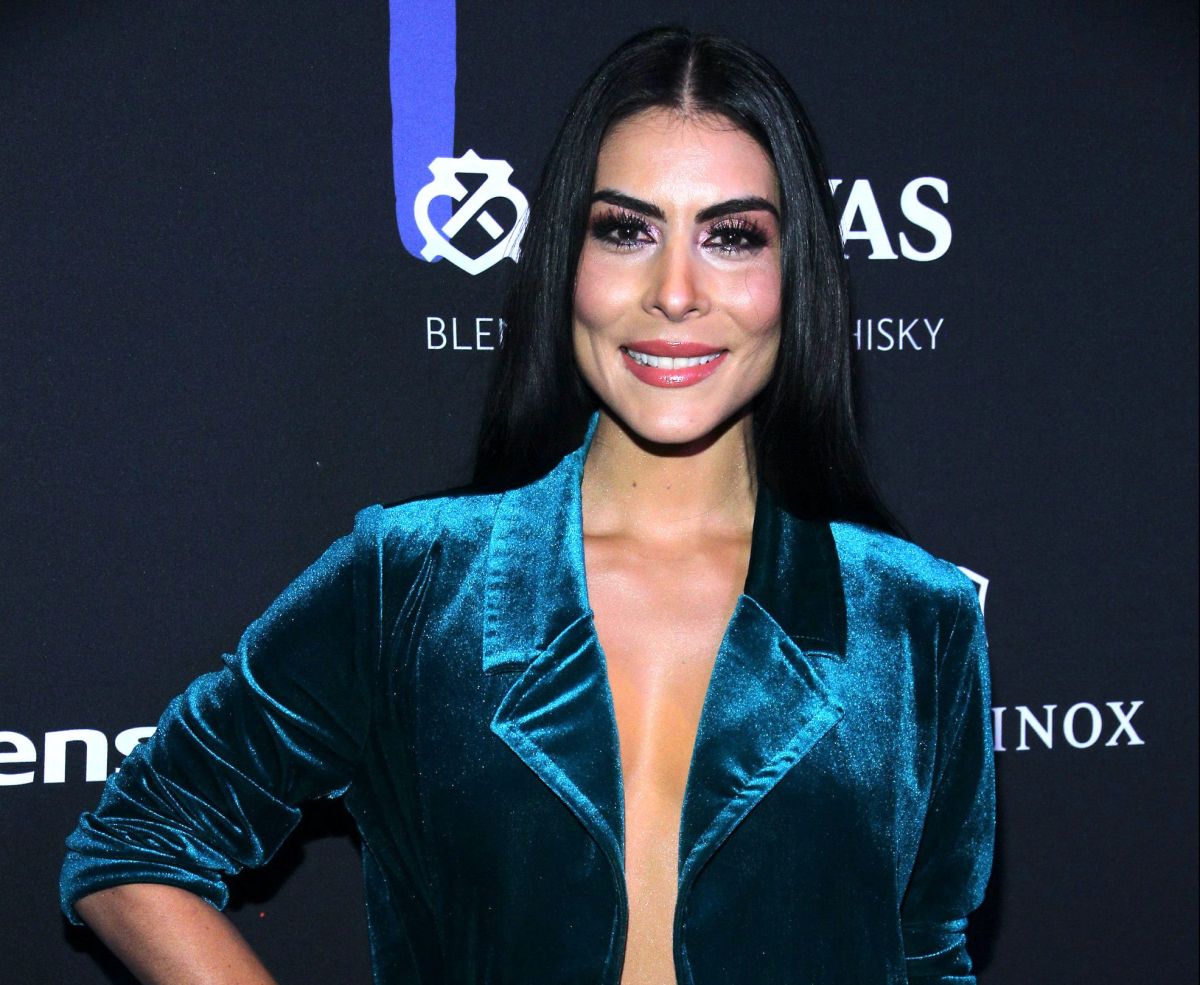 Mexican singer María León sets Instagram on fire by showing off her flat abdomen and dancing to the rhythm of the song "Despecha" by her Spanish colleague, Rosalía.
And it is that María León shows that she has one of the most attractive bodies in show business Y He presumes it in a video he recently shared on his Instagram account, where he shows that he knows how to move his hips very well.
"For Monday: 💃🏽 For the rain: 💃🏽 For the heart: 💃🏽 Have a nice day…your week🫶🏽 #sinacá" María León wrote on her Instagram account next to the video where she moves most sensually to the rhythm of Motomami, that is, of the singer Rosalía.
María León shows off her flat abdomen
In the video you can see the flattened abdomen that the former member of Playa Limbo has.
The 36-year-old Mexican woman raises the temperature on Instagram by appearing in a top that reveals her abdomen of steel and moving each part of her body to the rhythm of "Despecha", performed by Rosalía.
María León also wears loose gray shorts that reveal her shapely legs.
María León and her admiration for Rosalía
Thus, the Mexican demonstrates not only her statuesque body, but also the admiration she has for her Spanish colleague Rosalía, who is touring Mexico.
In a few hours, the video has achieved more than 45,000 likes and a series of flattering messages towards the Mexican singer.
"Chula, I love you, beautiful, how beautiful my girl"are some messages that María León has received on her Instagram account, where she has almost 3 million followers on Instagram.
It moves to the rhythm of pole dance
The Mexican is a lover of exercise and good nutrition, which is demonstrated by her statuesque body.
Also, María León openly practices pole dance, discipline that he handles perfectly, as he has shown on several occasions, through the videos he shares on his Instagram account.
She moves as only she can and her skills in pole dancing are more than demonstrated in the published videos.
Show your exercise routines
María León is one of the most beloved celebrities by the Mexican public and pose one of the most sculptural bodies in the entertainment world.
On the social network, the beautiful Mexican shares with her followers images of her exercise routines, part of her presentations, and of course, when she is on vacation, showing off her tiny bikinis that highlight her pronounced curves.
You may also like:
–VIDEO: María León suffers a painful incident while trying to be sexy on the beach
–María León sets the networks on fire dancing with Anitta's daring challenge: "You are fire"
–Yuri and María de León say everything on social networks for alleged plagiarism of a song
–VIDEO: María León reveals that an accident caused her face to be disfigured