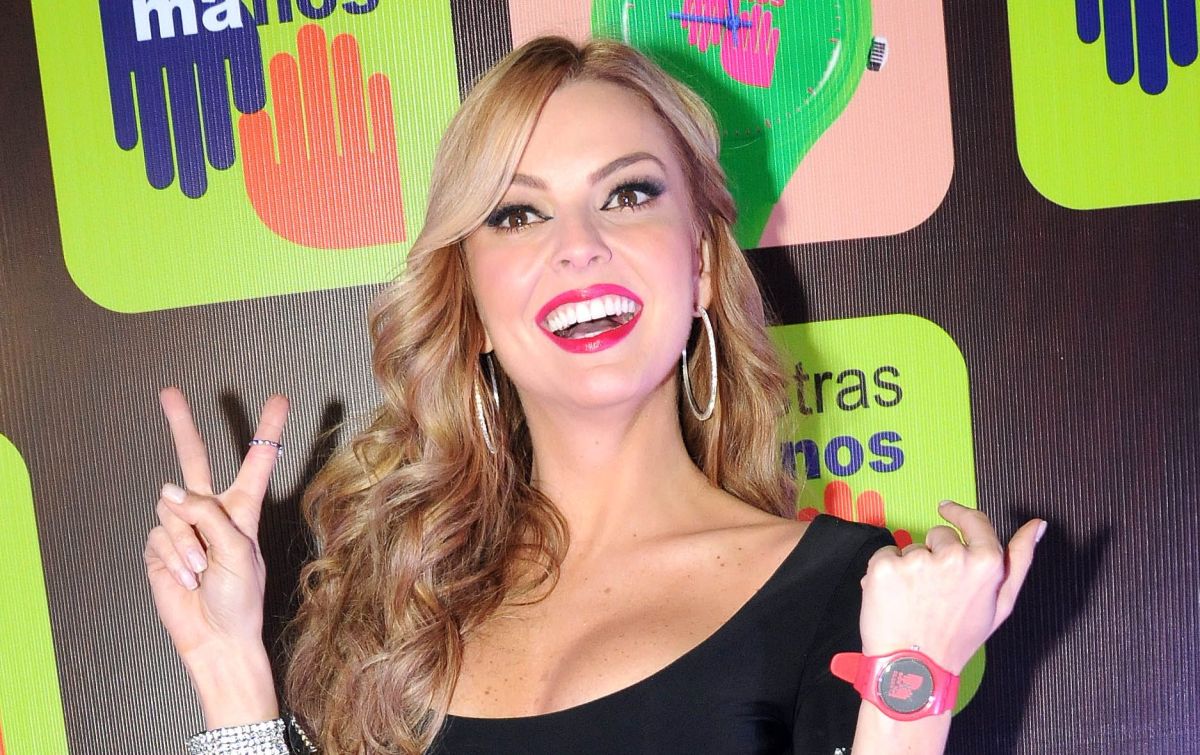 One of the most "romantic" stories in Hispanic entertainment has finally had a fairy tale culmination. Is about Marjorie deSousa and Luciano Collado, son of the first actress, Leticia Calderón.
And it is that thanks to his famous mother and the disposition of De Sousa, Luciano was able to fulfill one of his dreams, meet Julián Gil's ex-partnerWell, he finally met her in person and gave her a beautiful engagement ring, but of friendship as they made it known on social networks.
Luciano is a great admirer of the young actress and has declared his love for her on many occasions. The actress and the 18-year-old had a "date" where the boy's mother and Julián Gil's son were.
Lety Calderón's son had already told her that as a birthday present he wanted to meet the soap opera actressHowever, the agendas of both stars of the small screen had not coincided, so it was until this Wednesday, April 6, that they met in a restaurant.
It was Marjorie de Sousa, who, on her Instagram account, where she already has 8.2 million followers, announced the beautiful "date" organized by the actress of 'Empire of Lies' so that she and Luciano could meet and the young man would also give her an emotional gift.
Luciano was happy and nervous to be next to the artistbut he did not waste the opportunity to say some praise to his platonic love, while he told his mother that she was the best in the world for having fulfilled her dream of being with Marjorie, 41 years old.
"I feel incredible, it was my first meeting"said Luciano, while, Marjorie added: "of many, right now we are going to see a lot." Likewise, Lety's son assured that he liked his work very much, that he was very pretty and that he hoped that he had a man like him.
Little Matías, son of Marjorie and Julián Gil, with whom he currently has a dispute, also attended the meeting. The 5-year-old boy reacted jealously when Luciano gave his mother a "friendship" ring, Well, in the clip you can hear how the boy screams and tries to get the attention of the protagonist of 'Hasta el fin del mundo'.
After several minutes of chatting, Luciano promised to teach Marjorie to play the guitar and also to cook. Finally, the artist who has participated in melodramas such as 'La desalmada' and 'Amores true' expressed the admiration she feels for Luciano and Leticia Calderónensuring that it will start a great friendship.
You may also like: