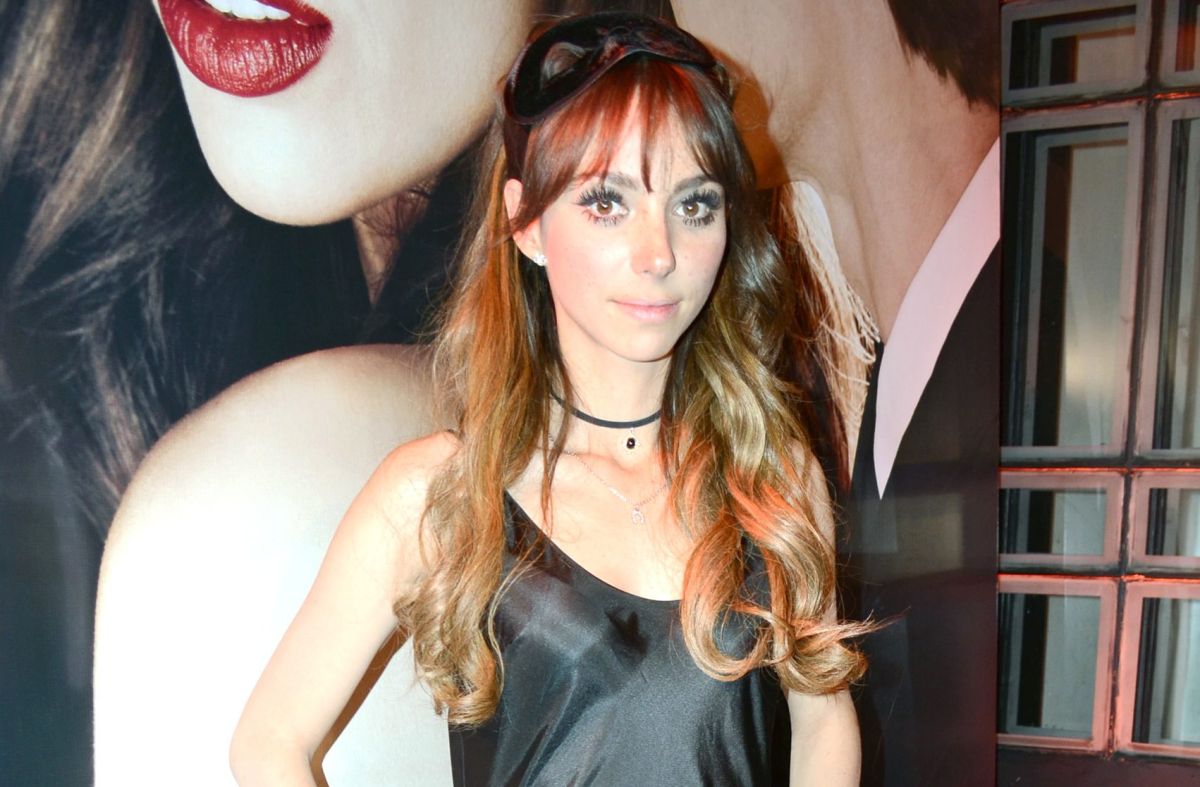 Despite the fact that celebrities show they have perfect lives on their social networks, they are not exempt from emotional problems either, and proof of this is the Mexican host, Natalia Tellezwho has become one of the most media presenters in the Hispanic show business, because her excess of honesty has caused her to be controversial, like her most recent confession after revealing her greatest insecurity.
During the most recent broadcast of the "Netas Divinas" program, the public continues to identify with this show as they feel accompanied by the stories of its hosts Paola Rojas, Galilea Montijo, Consuelo Duval, Daniela Magun and Natalia Téllez, who has managed to connect more with the public thanks to his excess of sincerity.
And it is that on this occasion the driver spoke once again about motherhood and how the absence of her mother is something that has managed to affect her even more after she welcomed her firstborn Emilia. And it is that the subject is something that continues to cause concern to Téllez, since she learned that she was pregnant.
"My biggest insecurity has always been that I don't have a mom and that I feel like there's a feminine side of me that I can't connect with. Right now with a daughter she is doing shit to me… that and I take therapy, I write and I come and I have them and I thank them, but… It's like a side that you deny and it comes back and I have it broken, it's painful "

Natalia Tellez
Téllez has managed to open her heart thanks to the trust that her companions in "Netas Divinas" offer her, with whom she has also forged a great friendship.For this reason, he has spoken on some occasions about his mother through funny experiences with her before she passed away.
Natalia has given few details about that painful chapter in her personal life, however, it is known that her mother died after losing the fight against cancer when the driver was 15 years old and went through a difficult duel: "My mom was sick for a long time and I witnessed her departure. I had a lot of faith and when I saw it I said: 'wow, yes, that's where it really ends' ".
"When my mother died I was a teenager, so I went through a period of being very angry with her, that was something that I had to work on a lot in therapy, I said: 'I don't have a mother', and a psychologist corrected me and told me: "Losing your mom doesn't mean you don't have her, because a mother is a personal identity."Natalia Tellez
He detailed during one of the programs that it was thanks to the therapy that he managed to "solve" his mother's problem and since then he began to dream of her: "In a moment of need, of connecting and deciding, before going to sleep it's like 'mom, stop' and I dream of her."
You may also like: