Cars like the Ford Mustang are few. It is an endangered species, the kind that you have to drive at least once in your life. Although the European version is much more domesticated than the American beast, the Ford Mustang Mach 1 receives some elements of the Shelby GT350 and GT500 that make it even more radical.
In history, it is the fifth Mustang Mach 1 (1969, 1971, 1974 and 2003). If we think quickly of a car that represents the purest American style and has the signature of the stars and stripes throughout its DNA, surely the Mustang comes to mind. Almost like a brand, each generation has perfectly embodied the style and attitude of its time.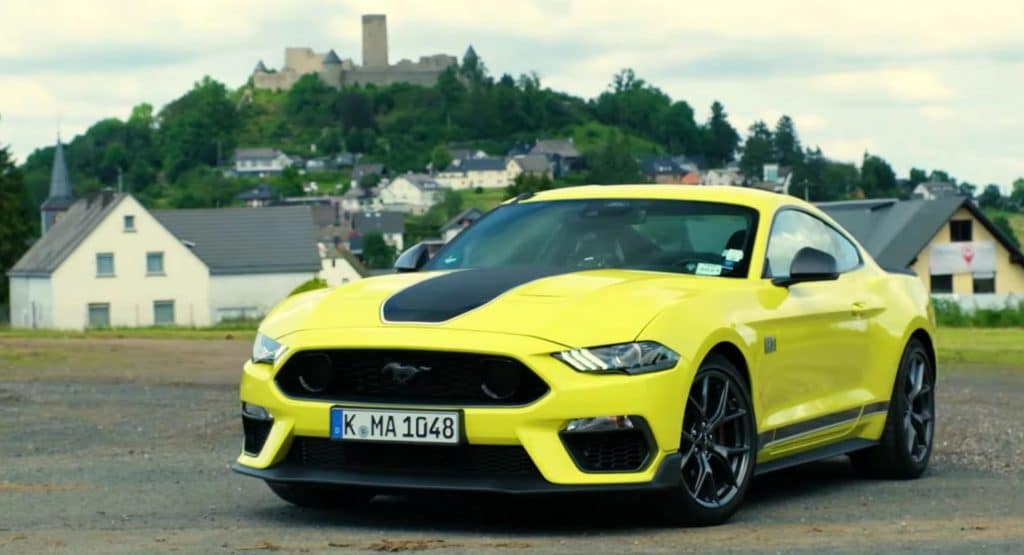 Today, the boys of Sport Auto have wanted to take to pony car the European circuit par excellence, the Nürburgring Nordschlife. Ford says the Mustang Mach 1 is track-focused, so what better way to show it than at the Ring. And be careful, because the result is not bad at all, with a time of 7 minutes 58.29 seconds.
In order to know how good Mach 1 is in the Green Hell, we have to compare it with other times obtained by the publication there. For example, the test driver completed a lap in the BMW M4 Competiton in 7: 30.39. With the Golf GTI Clubsport 45 he did it in 8: 02.66 and, with a Supra, he needed 7: 52.17 minutes. What do you think?
Deep inside the Mustang Mach 1
We must also take into account that this European version is less powerful than the American, which has 480 hp (358 kW) and 569 Nm of maximum torque. The European Mustang Mach 1 mounts the same 5.0-liter V8 block, but delivers a power of 460 hp (338 kW) at 7,250 rpm and 529 Nm of torque from 4,900 rpm, resulting tremendously elastic and addictive.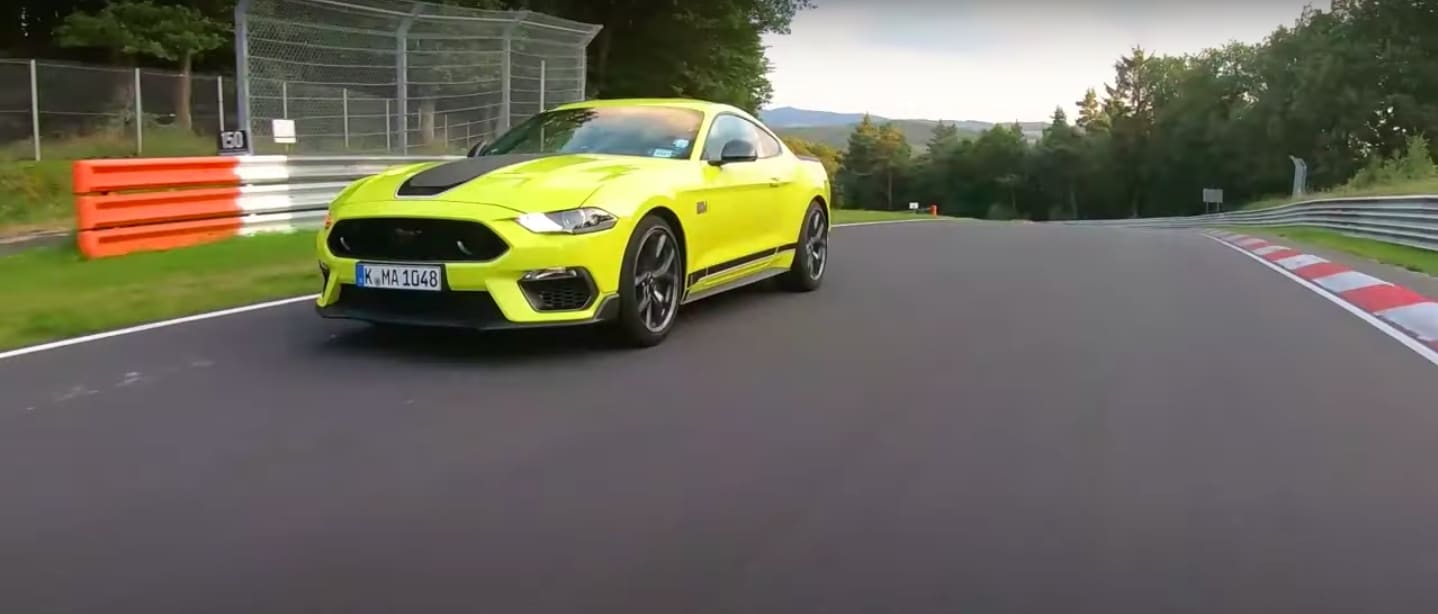 It should also be noted that the model used in the video is associated with the six-speed manual transmission, with which it is slower than with the 10-speed automatic transmission. With the manual gearbox we speak of a 0 to 100 km / h in 4.8 seconds (4.4 seconds with the automatic gearbox) and a top speed of 267 km / h.