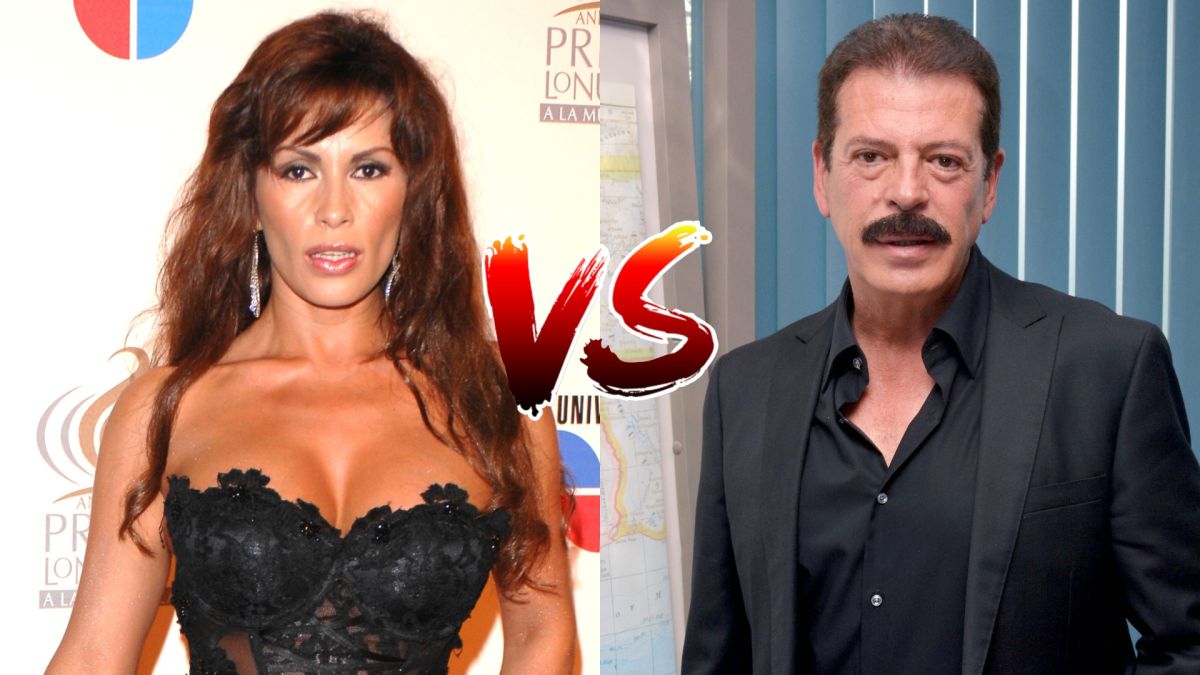 The world of entertainment faces another complaint of harassment and violence against women. This time it was the turn of the singer patty munozwho reiterated the bitter episode he lived alongside Sergio Goyriwho a few years ago allegedly harassed her with sexual and physical violence.
Despite the seriousness of the events, the now star of onlyfans He never thought of proceeding legally because it was only a struggle inside his dressing room. The also actress revealed that, in the fight with the actor, he hurt her "a little bit the wrists", but not in a considerable way because she is a "very strong" woman.
"For them to hurt me like that, they first have to kill me and if not, take care of yourselves because I'm going to do it," declared the famous one who always shows off her exercise routines on social networks.
Muñoz assured that they cannot harm him because he does not mess with anyone, he does not insinuate himself and offering himself to no one, "then I deserve respect and I respect people and they have to respect me. And that was what happened with that man, who would not let me leave his dressing room".
About the reason that made her go to Sergio Goyri's dressing room, Paty explained that she came to that place under the idea that she would be offered a film project, an activity that he has carried out throughout his life. He remembered that it was he who spoke to her because he wanted to talk to her, "But if I had known that this was going to happen, then obviously I'm not going."
In the same way, he explained that he is not one of the people who have to be forced to kiss: "Do it right, courtship, little flowers, won't you? He wanted to touch me, but I didn't let him.", said the famous actress who recently announced her arrival on the exclusive content platform OnlyFans.
On whether Sergio Goyri apologized to him despite knowing that the issue of sexual harassment would bring him many problems, he said that he never did., because he is a person who is not used to doing it; She recalled that she offends more colleagues from the middle of the show, one of them was Yalitza Aparicio.
This is not the first time that Paty Muñoz has spoken on the subject, Well, the public complaint was made in 2020 when he assured that a "renowned actor" had groped her and pulled her towards him. Her version was the same, only she has since withdrawn his speech from her and she referred to him as a "misogynist".
You may also like: