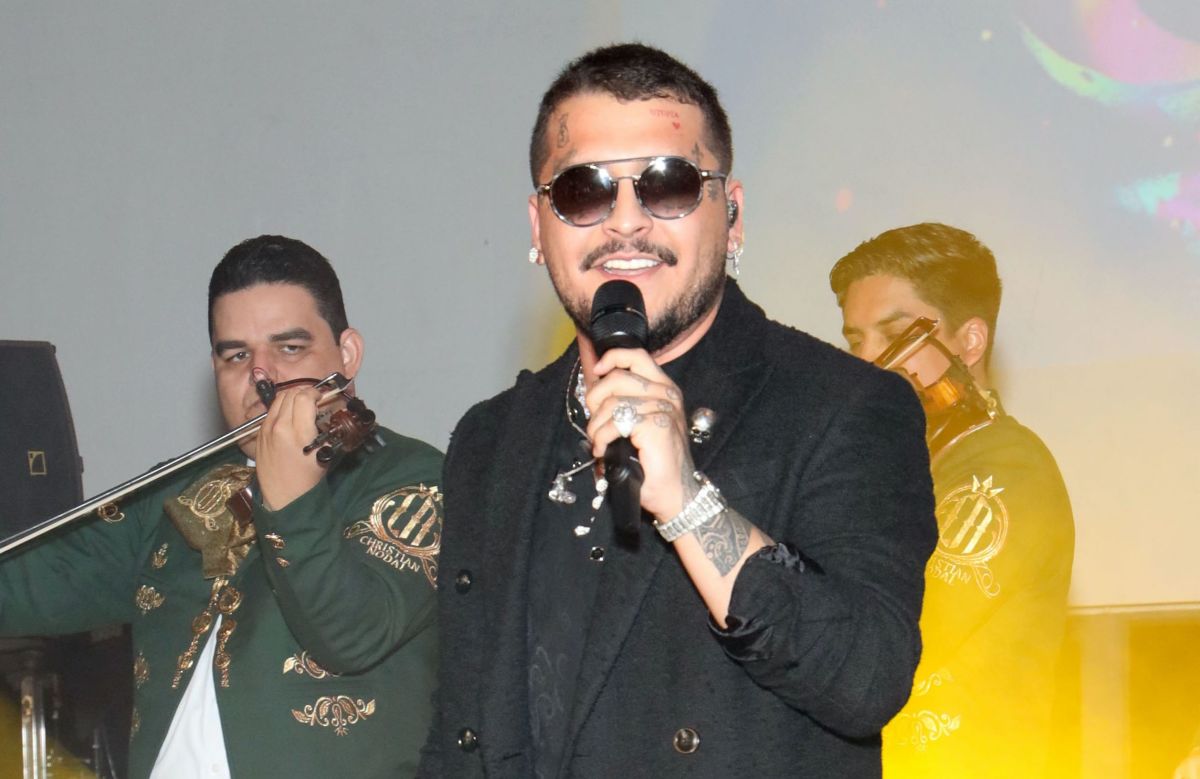 After what Christian Nodal asked the public in a sincere speech to let him be free, his statements do not stop giving something to talk about. On this occasion, his new tattoos that he would have done in honor of who supposedly could be his new girlfriend, the singer Cazzu; And it is that the Mexican regional interpreter has faced much criticism for all the tattoos he has, especially those on his face.
Such has been the criticism that even in social networks There is already a filter that allows you to look like Nodal with all the tattoos on his face, so several celebrities have used it, such is the case of the young actor Polo Morín, who found it easy to use the filter and an audio that circulates on tiktok which alludes to the difficult emotional situation that the interpreter of "Ya no somos ni seremos" is going through.
One of the places where this situation has gone viral is TikTok, where in addition to the use of the filter of Nodal's tattoos, an audio was created that mocks what the native of Caborca, Sonora lives, as he says: "no ma… with these filters I don't know if I just left Santa Marta Acatitla maximum security prison or Belinda left me."
It was then that Polo uploaded this lip sync and as a description of his video he assured that it is only a joke and asked that they not start with "dramas"It was then that a user among the comments wrote that in reality what he is promoting is bullying because what he does is not a joke.
Given the user's comment, Polo Morín, who in turn is the ex-boyfriend of the former host of the Hoy program Lambda García, accepted his mistake and apologized.
"You're right, I think humor ends and stops being funny when you can hurt someone else's feelings, I apologize, yesterday I saw a tiktok, I listened to the audio, I thought it was funny and it was very easy for me to do it, I apologize if he could having been bullied and I think it is, it can generate negative things, depression and anxiety are not things that can be played with, I apologize, I do not want to be part of that…"MORIN POLE
On the other hand, Polo Morín assured that, although he did not do it with a bad intention because it only seemed funny to him, he does not know Christian Nodal and hopes that everything that is wrong with him will soon heal.
"I don't know Christian Nodal, I hope he feels better soon and well, an apology for that tiktok and for the effects it may have, sorry, we are human and I apologize, I hope I can make up for my mistake."MORIN POLE
You may also like: