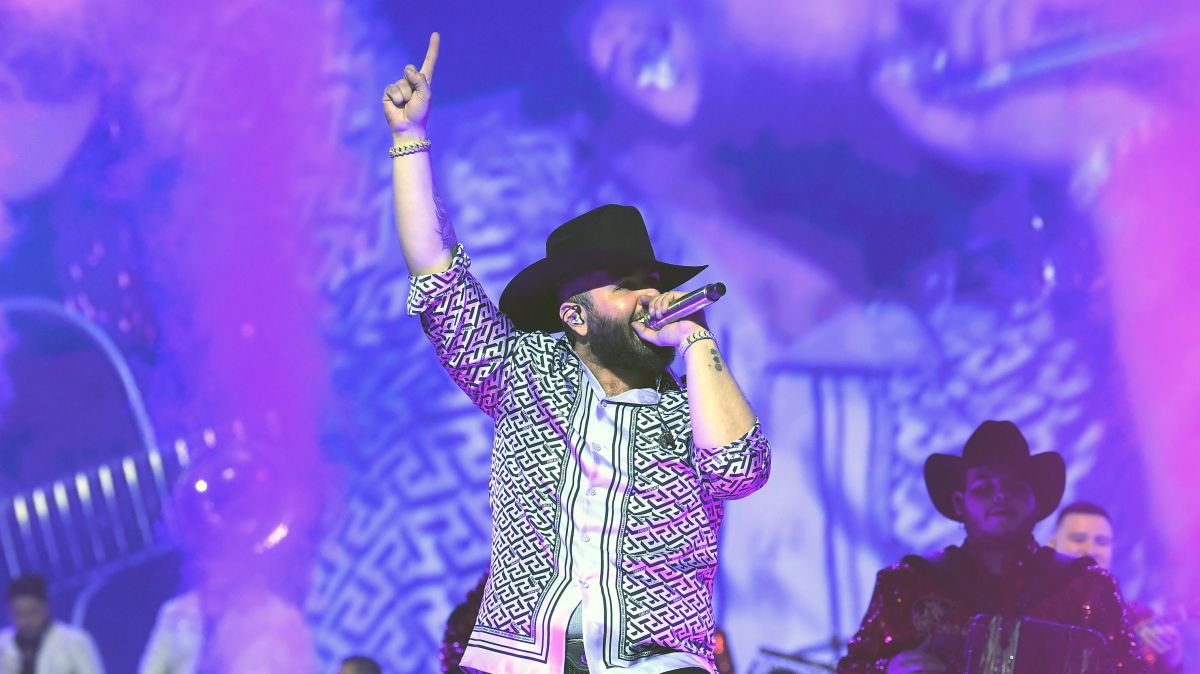 Prior to his fight against Dmitry Bivol, the Mexican boxer Saúl "Canelo" Álvarez announced the expected designation of who would be in charge of interpreting the Mexican National Anthem in this fight where the tricolor disputed the light heavyweight belt of the World Boxing Association (WBA).
The chosen one was nothing more and nothing less than the Mexican singer, Carin Leonwho was appointed by by "Canelo" Álvarez himself, who is known for hits such as the version of "Tú" by Noelia, as well as the collaboration of "El Tóxico" that he did with the renowned Grupo Firmeso this time he had the honor of singing at the T-Mobile Arena in Las Vegas, Nevada.
León remained stoic in the ring prior to this match, where he seamlessly sang the Mexican National Anthem. Despite the fact that many of those who have interpreted this patriotic symbol of the neighboring country, several have been victims of nerves or even ignorance about the lyrics of this written by Francisco González Bocanegra and composed by Jaime Nunó.
Carin took off her characteristic hat for a moment, and placing it on her chest in the form of respect for the Mexican patriotic labaros was that she sang the anthem. He only had an imperceptible mistake, which instead of centers he pronounced it without the last letter, but from then on everything was in time and form for the interpreter of "Tú".
León represented on this occasion the genre of the Mexican Regional, which for the most part is the one that has predominated in boxing fights from Guadalajara, Jalisco. One of the few times that "Canelo" has changed drastically is when Paty Cantú was presented in December 2020when the man from Guadalajara had to face the British, Callum Smith, whom he defeated by a wide margin and won two super middleweight titles, the WBA and the WBC.
Said presentation meant the first in the ring by the boxer from Guadalajara, who is a follower of his music, as well as that of Grupo Firme. This was Saul's first fight in 2022, where the Russian anthem was not sung during the fight, this is due to the prohibitions that the WBA has made due to the Russian invasion of Ukrainian territory, in the same way Dmitry Bivol will not be able to carry his flag.
You may also like: