Under the name R232, yesterday we met a Mercedes-AMG SL that, without a doubt, has changed with respect to its predecessor. Sitting on a new platform, the new generation of this roadster It arrives full of technology from the S-Class, but with a classic format and a development from scratch.
The chassis of this 2 + 2 is made up of a lightweight aluminum composite structure. It consists of a Spaceframe made of aluminum with a self-supporting structure. At 4,705mm long and 2,700mm between the axles, the new SL is 74mm longer and has an extra 115mm wheelbase. It is also 154mm longer than the AMG GT Roadster.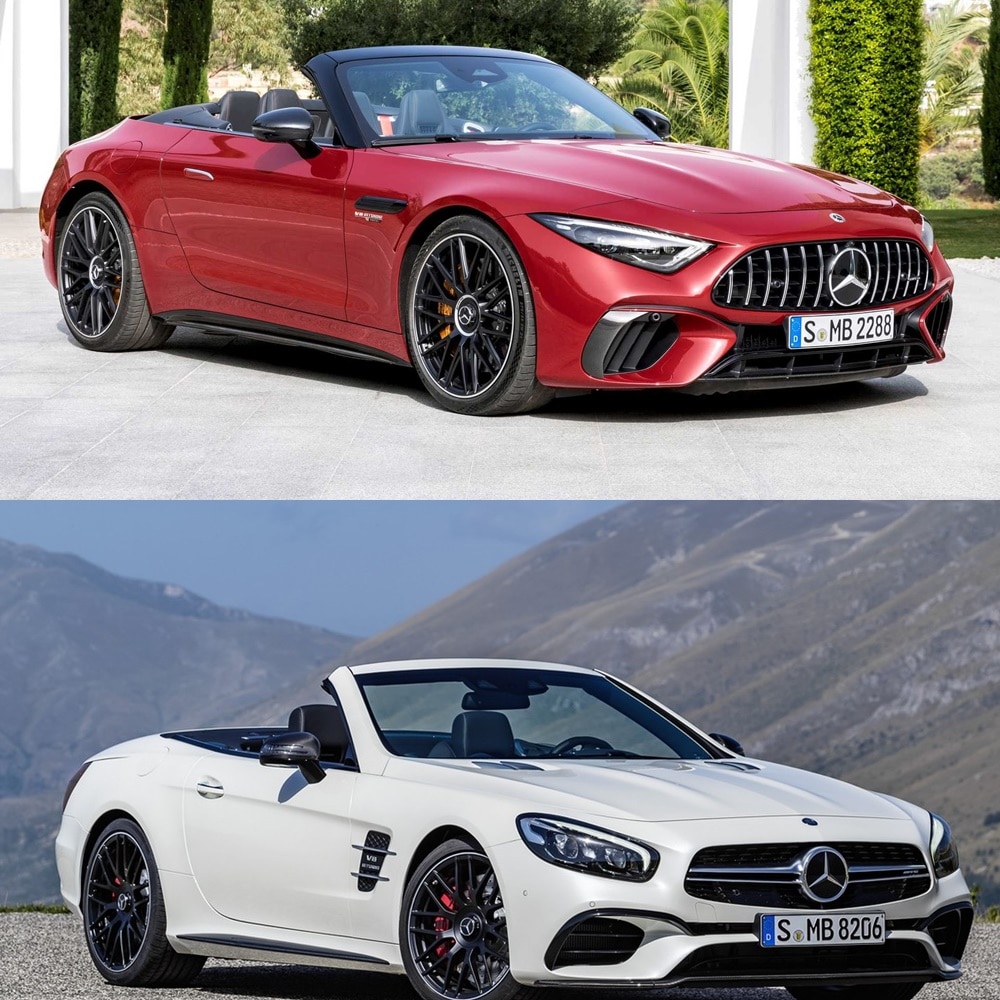 The new Mercedes-AMG SL replaces the Mercedes AMG GT Roadster.
The new design language can boast of giving the new generation of the SL a sharper exterior. Presents the Pan-American front grill with vertical slats flanked by standard Full LED headlights similar to those of the CLS. The elegant side profile features pop-up electronic door handles.
We also went from a sectionable hard top to a three-layer canvas roof which will offer significant acoustic and thermal soundproofing, as well as a weight reduction of 21 kg. Importantly, the soft top has a heated glass rear window and can be folded down in about 15 seconds at speeds of 50 km / h.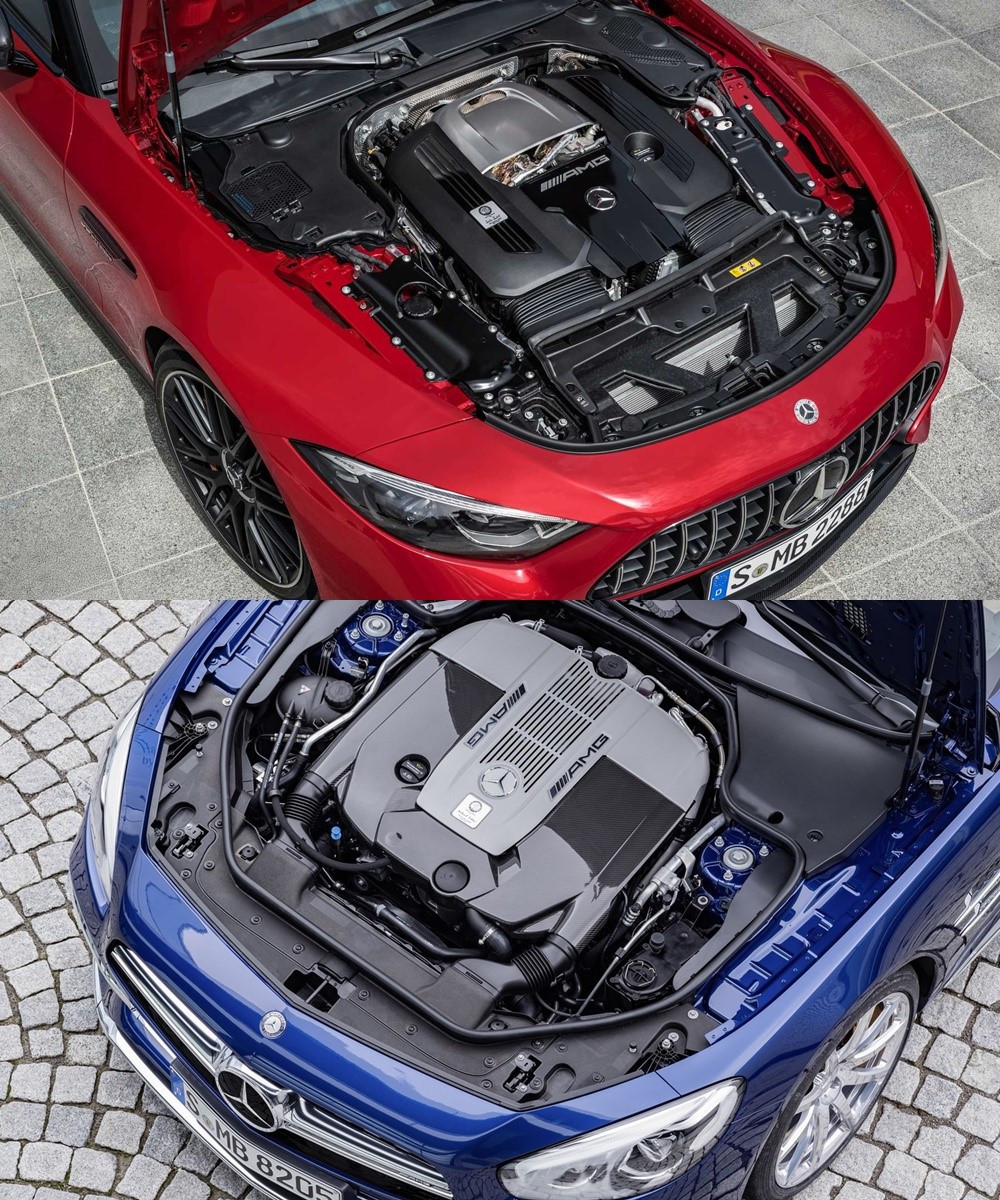 In the rear, the quadruple exhausts flank a diffuser and we must not forget that we are facing a high-performance AMG model. The taillights are wide, feature LED technology and give the rear an imposing look, while the active rear spoiler is seamlessly integrated into the tailgate and comes in six configurations.
The interior of the 2021 Mercedes-AMG SL
In the cabin there is an infotainment system with a huge touch screen of 11.9 inch whose inclination can be varied between 12 and 32 degrees. Of course, the quality of the materials is top notch. Associated with the MBUX we find a totally digital instrument panel in which a screen stands out 12.3 inch.
It is paired to a Head-Up Display with augmented reality that projects the information right in front of the windshield. To improve comfort and extend the use of this roadster in winter and summer, the manufacturer has enhanced the advantages of its air conditioning system at the neck level Airscarf which comes standard with integrated grilles in the front headrests.