Shown months ago in prototype form, today we have finally met the new Toyota Aygo Cross. The new A-segment model is presented in a format crossover and full of design elements that give the model a very sophisticated look. Of course, it has little or nothing to do with the Aygo that it replaces.
Toyota has stressed to us that the model is a safe and versatile urbanite based on the new GA-B platform. This stems from the new Toyota TNGA Global architecture, which was first introduced with the Yaris and Yaris Cross. Now, on the basis of the Aygo X Prologue prototype, the brand has given an exotic and adventurous touch in the A segment.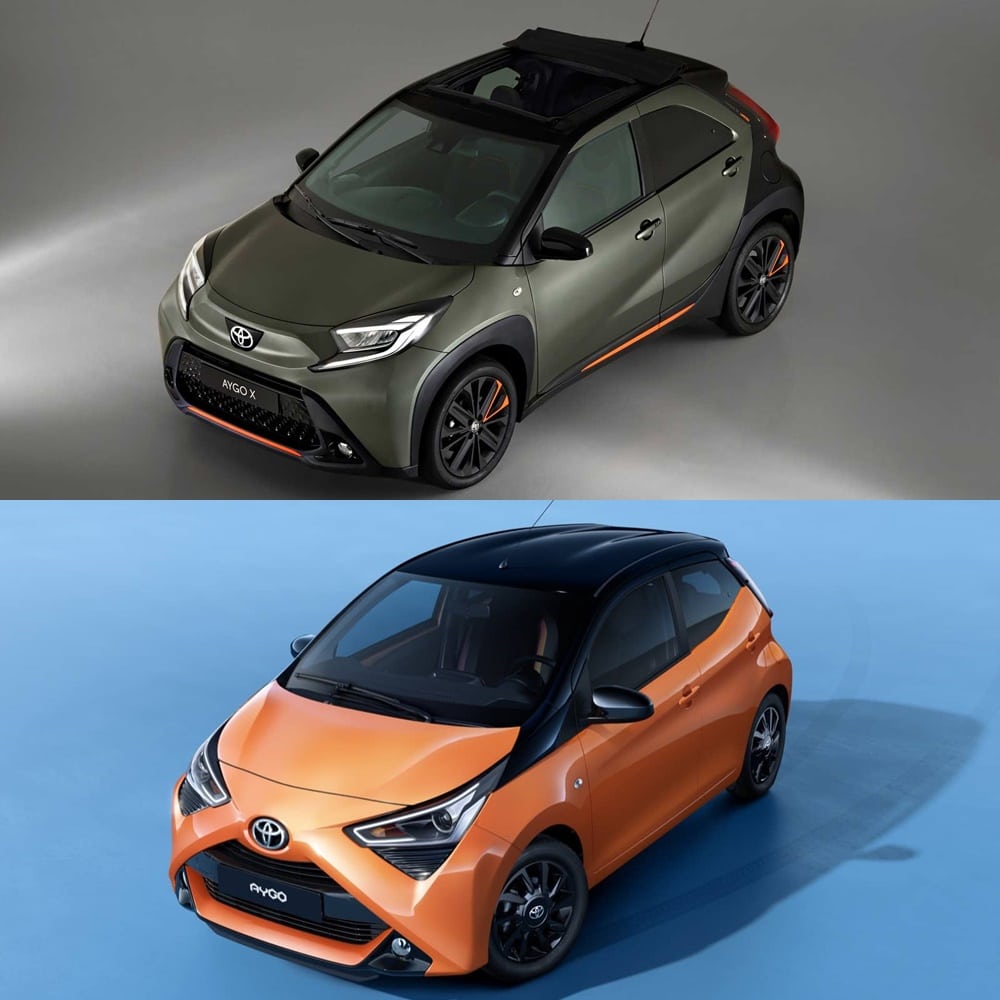 It is a segment in which Toyota has been very present with the Aygo since the model came out in 2005. The most affordable Toyota on the European market will arrive in its new format. at the end of this year And it will feature a two-tone bodywork that underlines its chic look.
During the first six months of sales, customers will have available a limited edition finished in jungle green with touches of matte mandarin orange. This special edition will be available with 18-inch matt black alloy wheels. Inside, the matte mandarin color will also be present in several areas.
More space for the interior of the Toyota Aygo Cross
The new Toyota Aygo Cross has a length of 3,700 mm, 235 mm more than the previous model. The wheelbase has grown by 90mm and the front overhang is 72mm shorter than that of the Yaris. The width of the model has been increased by 125 mm to 1,740 mm.
Inside and always depending on the finish, customers can have a high definition touch screen and 9 inches with ambient lighting and wireless charging. As I became usual, the new system has Android Auto and Apple CarPlay.
The new dimensions allow 20mm more front seat clearance and 45mm more shoulder room. The trunk will have up to 231 liters, 60 more than the previous generation. The height has been increased by 50 mm to 1,510 m.