Key facts:
The use of blockchains will lead to greater decentralization, privacy and security, Buterin said.

CZ did highlight its advantages for the economy, "it will change the way we invest and use money."
The co-creator of Ethereum, Vitalik Buterin, gave his vision on web3 and assured that it will allow solving current problems related to centralization, privacy and security on the Internet. "It will serve to build a better Internet," he said.
The Russian-Canadian developer today expressed his stance on the issue in the conference on technology and startups «Viva Technology», which takes place in France. In his participation via video call, shared the scene with Changpeng Zhao (CZ), founder of Binance.
Both gave their opinion on the development of the so-called web3, an Internet model based on blockchains (as networks like Bitcoin and Ethereum do). Web3 seeks to focus on users and introduces tools such as tokens to build its own economic system that can be implemented in many areas, such as finance, social networks or video games.
Advertising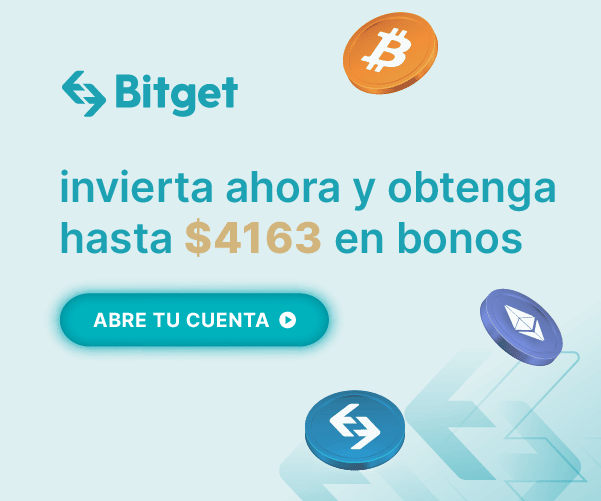 The predecessors of web3 are web1 and web2. The first is the "traditional" Internet, in which the user passively read information, and the second emerged with social networks, in which the user could interact with the platforms they used and create content on them.
On this topic, Buterin assured: «I see web3 as a set of efforts to make the Internet better. An Internet that uses blockchains and other types of technologies to solve problems such as centralization, privacy and security, which are what people worry about on the web2».
Web3, beyond money
Far from linking web3 with benefits exclusively linked to the economic plan for its userssaid that "it's not just about finances, but it's also about app privacy and security in general."
On the use of blockchains or block chains in this type of development, he said that "there are many projects with an important role in this and many of them fully require blockchains."
For his part, CZ compared the advantages of web3, which Binance is also working on, with the centralization that exists in the current Internet model, which they cataloged as web2. "Web3 will be more global and decentralized," she said.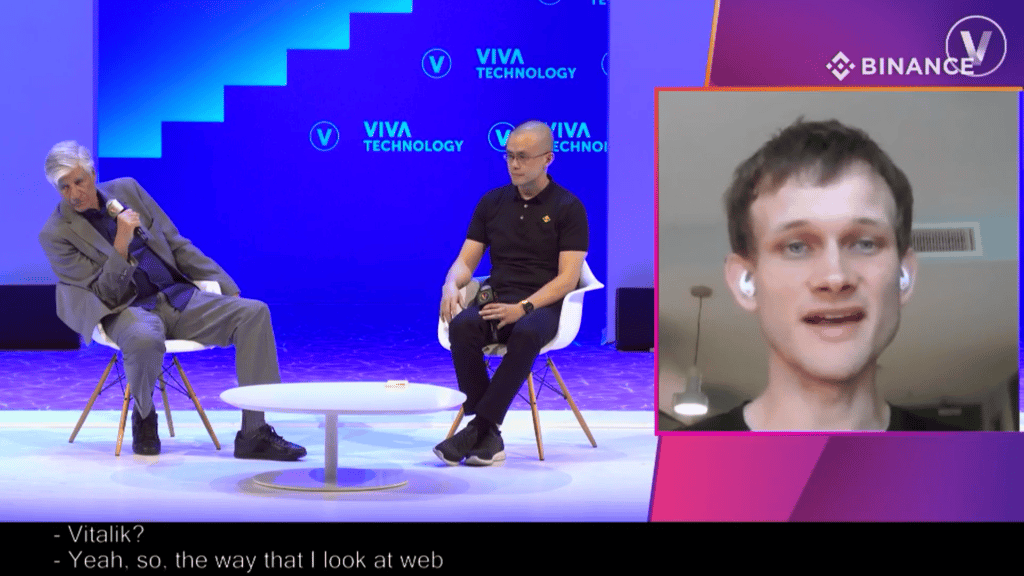 Regarding the advantages of this new Internet, the businessman did differ from Vitalik Buterin and highlighted the benefits in the economic field. "I think it will change the way we invest, use money and transact globally. We will see many more startups, which will be able to raise funds much more easily than before through the use of blockchains."
Vitalik Buterin, Binance and its role in web3
At the conference, moderated by Maurice Levy, chairman of advertising and communications giant Publicis Groupe, Vitalik Buterin and CZ analyzed the role of each in the development of web3.
The Chinese developer, leader of a company whose main product is a centralized cryptocurrency exchange with more than 120 million users, clarified that Ethereum was a pioneer in aspects related to the development of tokens, such as the ERC-20, native to that network. "Vitalik and his team are geniuses," he said. Instead, "Binance's role is more about apps."
This was confirmed by Vitalik Buterin himself, who praised the CZ company by telling an anecdote from his visit to Argentina, reported by CriptoNoticias in December 2021. "When I visited Argentina, I saw many people in businesses, for example cafes, who accepted ether (ETH, the native cryptocurrency of Ethereum). Many of them used Binance as a gateway to interact with this world, and that is valuable," said Buterin.