Key facts:
USDC is the stablecoin with the largest number of tokens on Ethereum.

In a fork, any token would be duplicated on the new blockchain.
Vitalik Buterin, co-creator of Ethereum, argues that the stablecoins that inhabit the network could decide which chain resulting from a fork would be considered the "true". He put special emphasis on USD Coin (USDC), whose token has the largest market capitalization on Ethereum.
His words were delivered at the conference Building Asia 2022which takes place in Seoul, the capital of South Korea.
A hard fork (hard fork, in English) is when a blockchain makes a profound change within its protocol. In this change, part of the network can decide to keep the old version, which will give birth to 2 networks.
In the case of Ethereum, as reported by CriptoNoticias, there are those who intend to fork the network to be able to continue mining with the proof-of-work algorithm (PoW). Let us remember that, in mid-September, the merger is expected to take place, and the network would start operating with proof of participation (PoS).
In such a scenario, the stablecoins that live in Ethereum, would see their currency doubled, as these now exist on two blockchains. Which could affect its parity with the dollar, given that there would not be enough fiat backing for this new liquidity. Because of this, the organizations that issue the stablecoins are expected to support only one of the two forked chains.
For that reason, Buterin considers the power that USDC and tether (USDT) could have in choosing over a hard fork as "significant".. The decision they make could cause the migration of a large part of the network market.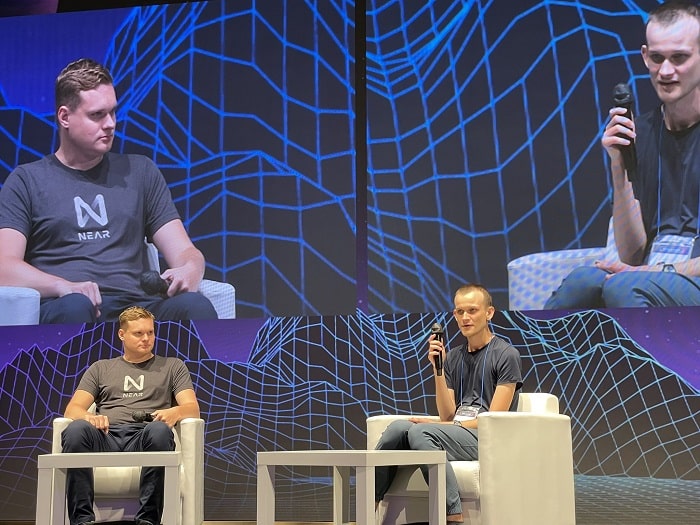 According to Etherescan data, USDC and USDT have a combined market capitalization of nearly $100 billion. This is almost half the capitalization of Ethereum's native cryptocurrency, ether (ETH), which stands at $200 billion.
Buterin, at the moment, sees no signs that USDC or USDT will support a new Ethereum with PoW. However, the computer scientist points out that this power should be considered in future forks, taking into account that they are centralized stablecoins.