Born to commemorate 40 years since the launch of the first Golf GTI, the Volkswagen Golf GTI Clubsport became an object of desire thanks to its dynamic behavior and its 2.0 TSI engine with a power of 265 hp, which could be increased by almost 10% with the "overboost" function up to 290 hp.
Available with both a six-speed manual gearbox and a fast DSG, which also included a 'Launch Control' function, now Yido Performance wants to delight the lucky owners of the spicy compact with an eye-catching set-up that raises the power above 400 hp.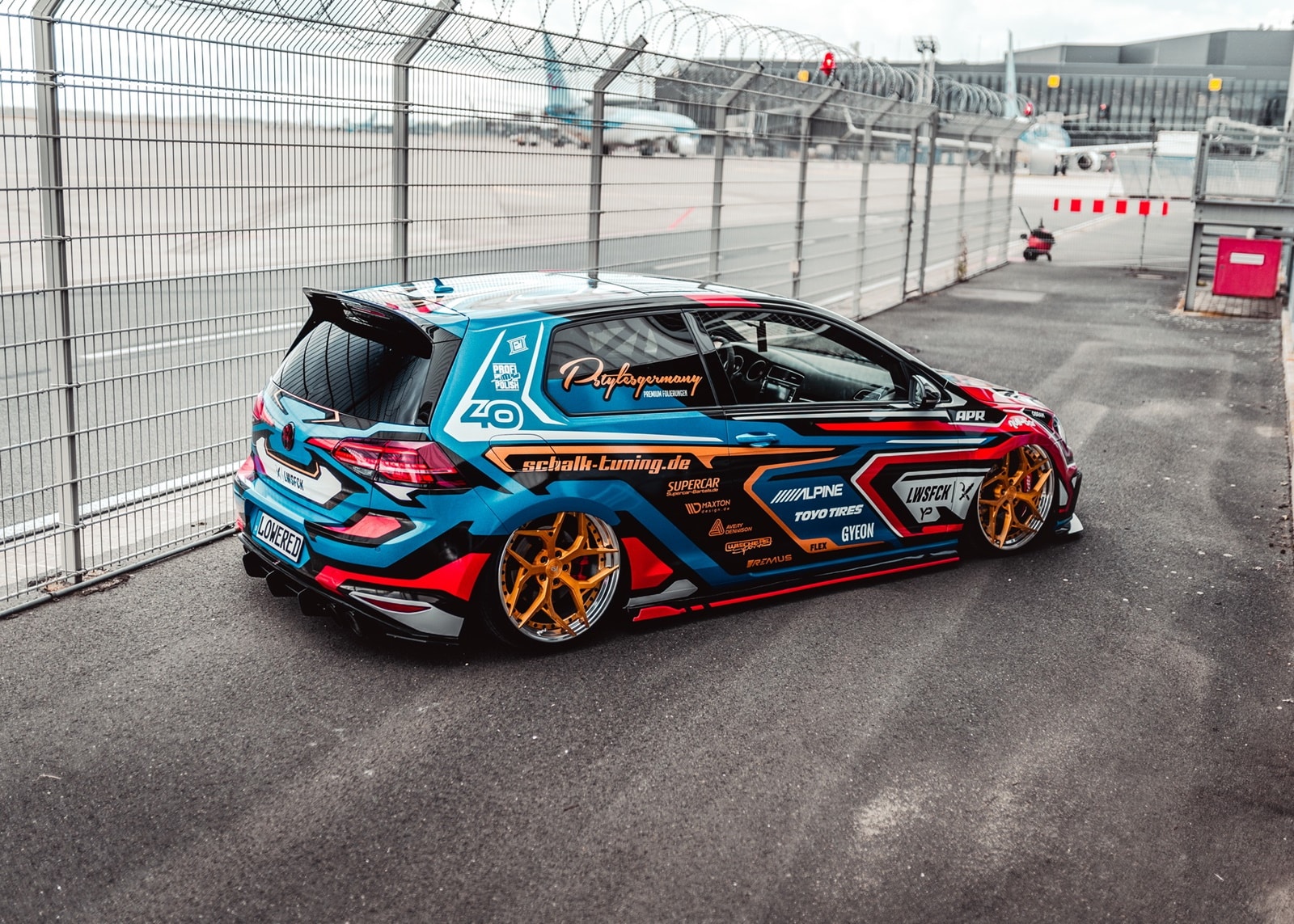 Equipping Stage 2 from the automotive aftermarket specialist, the Volkswagen Golf GTI Clubsport is capable of developing up to 420 hp (309 kW) and 651 Nm of torque thanks to various modifications to the turbo inlet and outlet, the intercooler, admission and ECU, among others.
What may not convince you too much is your new body packstarring sharp bumpers, reworked side skirts and a provocative rear diffuser. The logos have been tinted in red and black, while the bodywork has been vinylized in various shades and sponsor stickers.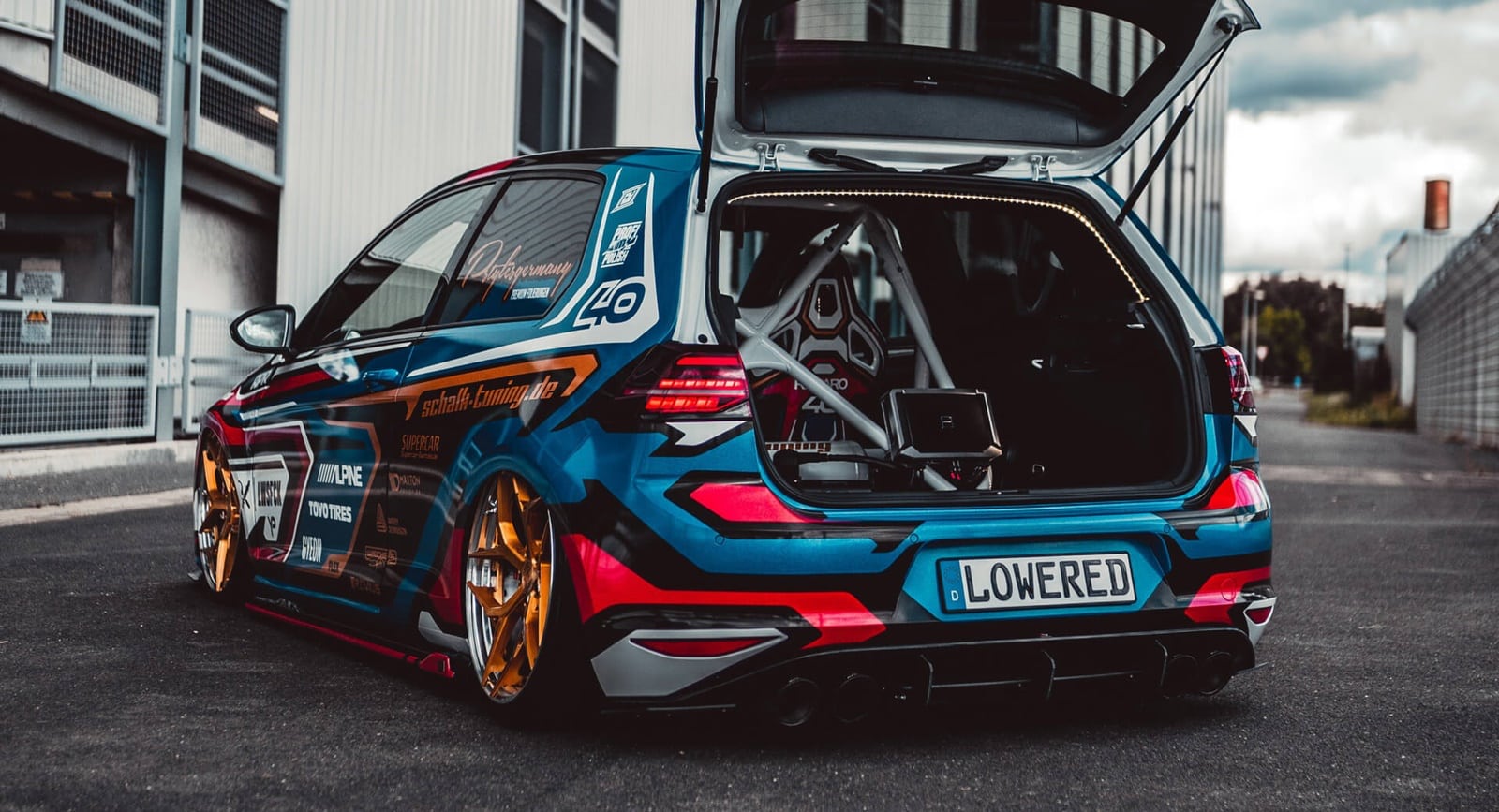 As usual, the set is finished off by a new set of tires partially hidden under the wheel arches. They are 9 × 20 inches in size on both axes and are designed in gold. Behind them we see a improved braking system with six-piston calipers.
On a technical level, there is also a adjustable air suspension and a Exhaust system with valve control signed by Remus. Inside, we can see sporty seats that follow the exterior color scheme, a roll cage and the suppression of the second row of seats.
Image gallery