They say that when the river sounds, it is that water carries and it seems that the river carries sounding in the Valencian Community for several months, although it has not been until today when the German group has officially confirmed the Volkswagen battery factory in Sagunto.
The location of the battery factory that we will have in Spain is now official, Sagunto (Valencia) and confirms the rumors that have been sounding for more than two months in Valencian lands.
According Thomas SchmalChairman of the Board of Directors of Seat, the factory tIt will have more than 3,000 employees in the future and will have a capacity of 40 GWh per year.
Among the more than 100 points valued, the brand has highlighted that the chosen population in the Valencian Community has a very important port for connections, in addition to the fact that permits have been streamlined for the company to start building the plant at the end of this same year with a view to being fully operational in 2026.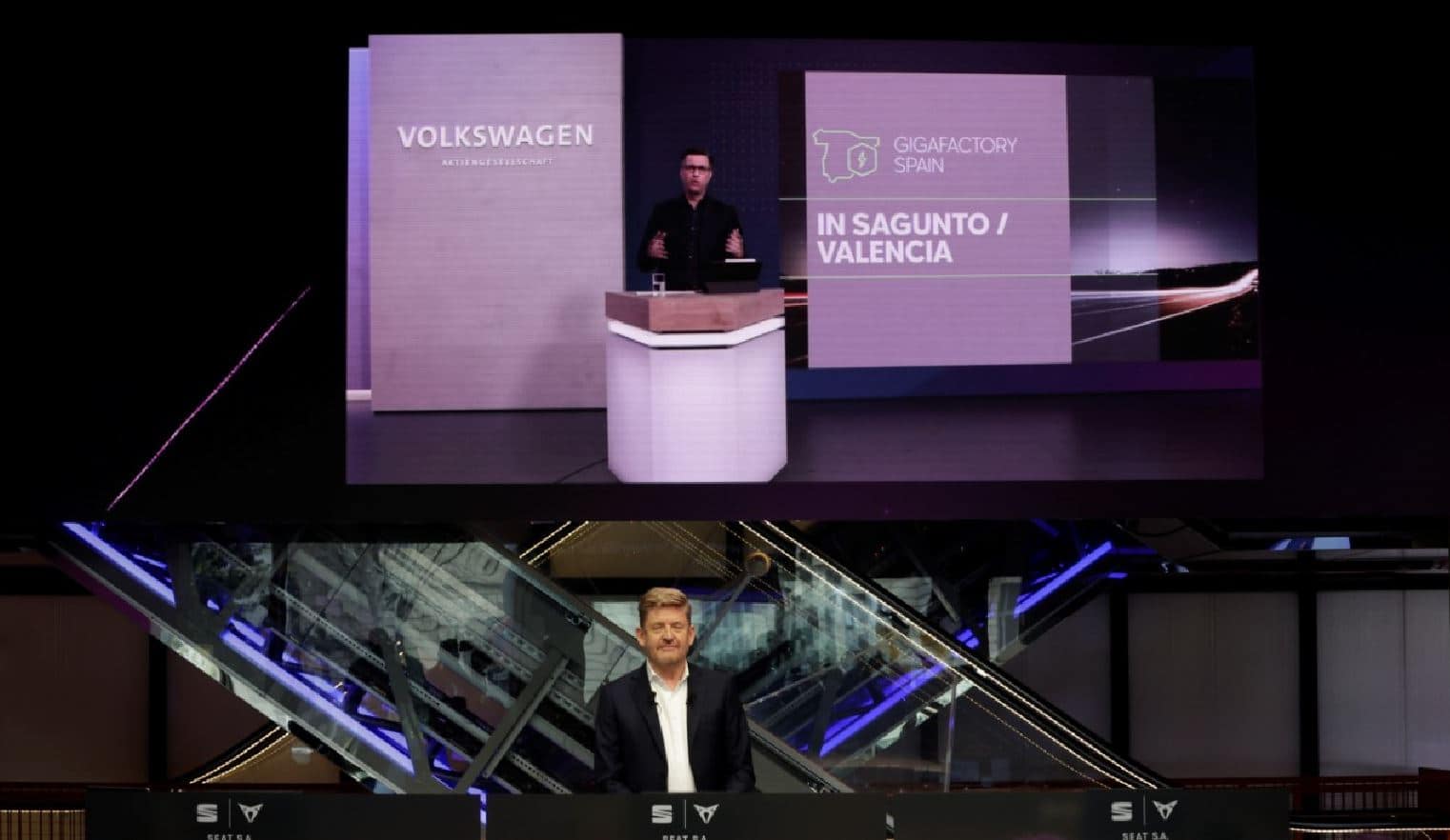 With an investment of more than 7,000 million euros, this will be one of theThe most important battery factories in the Spanish automotive industry and it will be one of the six gigafactories that the Volkswagen Group will have in Europe.
To give you an idea, the future Sagunto factory will send batteries for the half a million units of electric vehicles that it plans to manufacture at Seat Martorell from 2025, among which we anticipate, there will be models from CUPRA, SEAT and Skoda.
According to the brand itself, the factory will directly offer no less than 3,000 jobs, to which logically we must add the indirect ones and all the auxiliary industry that will be generated around the factory.
Without a doubt, this is good news within this perfect storm that we have suffered in the Spanish motor industry with COVID, the microchip crisis, the rise in raw materials and now, the war in Ukraine, which aimed to become a key supplier of lithium in the coming years.
Source | volkswagen