The firm of the blue oval has recently presented its new multi-activity vehicle, the new Ford Tourneo Connect. As you already know, in this generation it is a model based on the new Volkswagen Caddy. The new Tourneo arrives with a total capacity of seven seats and a choice of two lengths to suit any need.
The same happens in the case of the Caddy, which also has a very similar list of finishes. Beyond the aesthetic section, where the similarities are palpable, the least differentiated aspect of the new Caddy and Tourneo Connect is the mechanical range. In both MPV we have options of traction to a single axle or total, as well as manual or automatic transmission.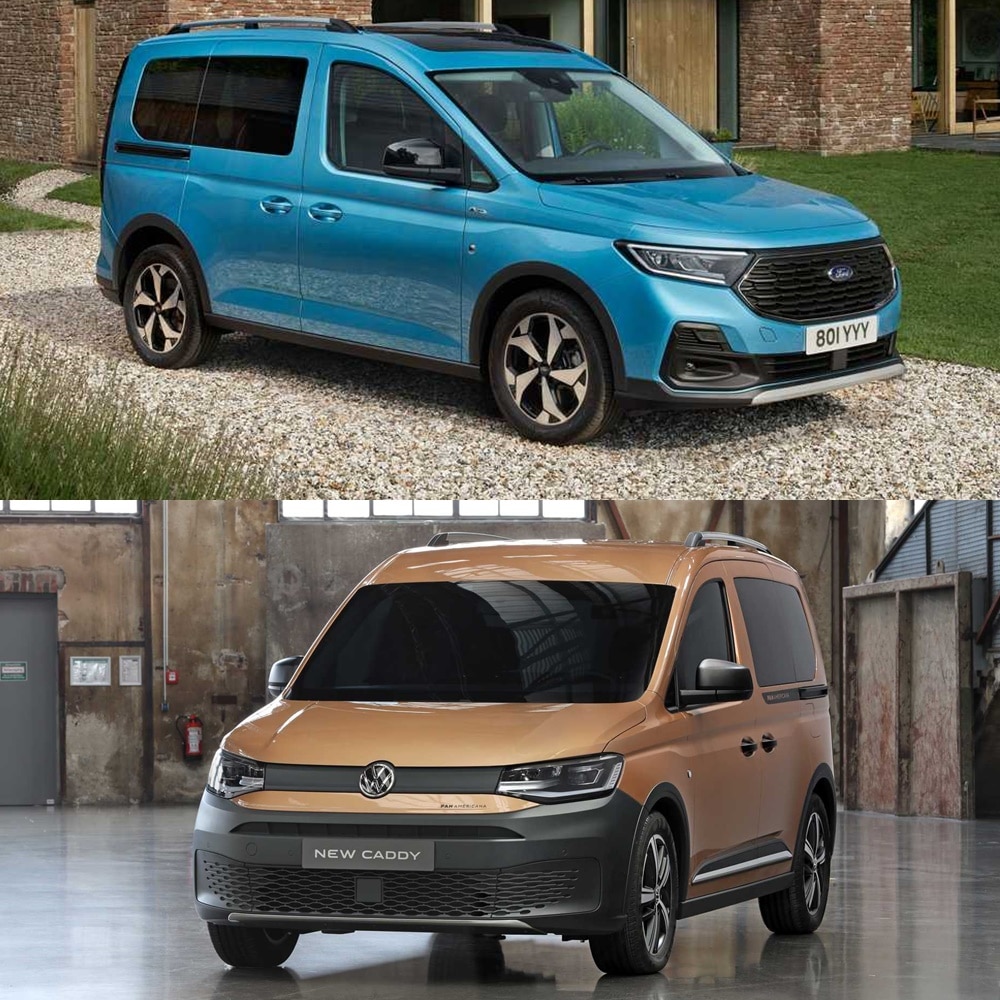 The Volkswagen Caddy has already been on sale for a few months in Spain. The Ford model will arrive next year.
In the range of engines of the two vehicles we find four-cylinder turbocharged engines. The fan includes a motor of gasoline 1.5-liter engine that produces 114 hp and 220 Nm of torque. This is joined by two diesel that develop 122 hp and 320 Nm of torque, as well as 102 hp and 280 Nm of torque.
Revolution inside
In addition to a tremendous interior space for the Caddy and Tourneo Connect, we can see an important advance compared to previous generations, with a much more attractive design and typical of a conventional tourism. Depending on the versions, the Caddy can have a multimedia system with a touch screen of 6.5 and up to 10 inches, in addition to digital instrumentation.
All Tourneo Connect models feature a large 8.25 inch touch screen that comes standard although there is a 10-inch standard from the Titanium, Sport and Active finishes. Customers can also equip a digital instrument cluster with a 10.25 inch screen instead of the classic analog box.