Key facts:
This Wednesday began the Blockchain Summit Latam Panama 2022.

There are barriers to overcome in Latin America before developing Web3, according to Cristóbal Pereira.
Latin America has the potential to carry forward the development of Web 3.0 (Web3) hand in hand with the use of bitcoin (BTC) and other cryptocurrencies, since there are the "same opportunities" for specialists and creators, as for the "first time" They have the same technology seen in more advanced countries.
This was suggested by Cristóbal Pereira, director of Blockchain Academy Chile, during his presentation at the Blockchain Summit Latam Panama 2022where CriptoNoticias said present.
For the specialist, in Latin America we have "exactly the same technologies available to develop" new tools and functional applications that promote the arrival of Web 3.0, even to the same extent as any other country in the world.
But to take advantage of them, it is necessary to "promote what is ours," he said.
Although we have super powerful human capital, with brilliant minds, we do not have great technological development in the region. (…) We need to promote what we have, this knowledge, this interest, entrepreneurship, use cases. Building human capital is critical to getting into this Web3 opportunity, because believe it or not, we have the same technology.

Cristóbal Pereira, director of Blockchain Academy Chile.
Pereira pointed out that the path to promote Web3 in Latin America "is not easy", because there are "several barriers that we have to pass". One of them, he indicated, is the construction of an ecosystem, which is made up of more than users and adoption of cryptocurrencies.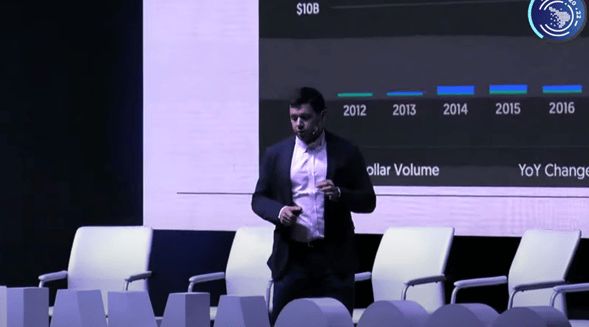 "An ecosystem is made up of many bits and pieces, they are made up of factors and government support, which is a fundamental part of this. We have a long way to go," said Pereira. "Not because we have users and adoption is going to mean that we have an ecosystem"he added.
The also director of Blockchain Summit Latam said that for Web3 to settle on this side of the world, the support of companies and people who can train the population is needed. This, added to business developers, lawyers and other specialists who are related to bitcoin and cryptocurrencies and who can contribute to the expansion of the new technology, added.
Advertising