When the AirPods update, there is always a little problem. Indeed, the manufacturer never specifies what the new versions of the software that accompanies these small headsets contain. Therefore, you always have to wait for testers to discover additional features (which are rather rare) or for developers to dissect the program's source code to find out more.
Except that this is about to change. In any case, this is what the latest beta version of iOS 16 suggests, which you can now download on your iPhone. In fact, if you go to Settings → General → About → AirPods with this grind, you will realize that FirmwareVersion now redirects to a new section which, as the name suggests, tells you the AirPods OS version number. And it is indicated just below that other additional information is to come.
More details this fall?
Specifically, Apple has here added that additional data regarding AirPods software version will soon be released on its official customer service website. However, this is also where Cupertino lists all the changes made on different devices such as iPads, iPhones, Apple Watches, MacBooks or tags. AirTags. The latter, moreover, were until recently in the same situation as the AirPods; quite vague about changes to their operating system. Which was resolved with a text addition in iOS similar to the one discovered today.
Unfortunately, for the moment the document in question that the publisher is preparing for us is not yet online. However, it is assumed that it is only a matter of days, since a link is already present in the interface. In addition, also know that some rumors assume that a new generation of AirPods Pro will be presented during the usual keynote of september. If an update arrives at the same time, it would therefore be the perfect opportunity to inaugurate this little additional detail of iOS 16.
What could change
Of course, above all we should find in this future web page a list of bug fixes. But it is also rumored that some AirPods could soon carry a body temperature sensor like the Apple Watch, which would provide more material for Apple's literature….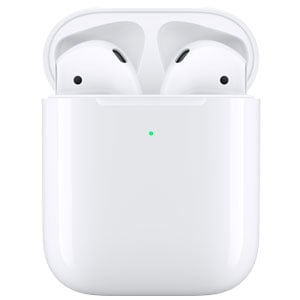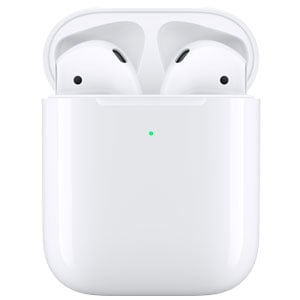 Apple AirPods 2 with wireless charging