On March 10, 2020, a fire broke out in Strasbourg, destroying one of OVHCloud's data centers in its path. A great first which represents a colossal loss for website owners, especially if they are not insured. Indeed, many data went up in smoke, carried away by the flames. Hence the importance of taking out website data loss insurance. We invite you to take a tour of the subject through the next lines.
Why take out data loss insurance?
The example of the fire that we illustrated in the introduction is only one example of disasters among many others. Indeed, the owners or the hosts of Web sites are exposed to various risks which can generate the loss of their computer data. We can cite attacks, human recklessness, malware and natural disasters (floods, cyclones, earthquakes, etc.).
Taking out data loss insurance means making sure to:
sustainably and securely safeguard the most confidential information about the company (database of customers, suppliers, invoices, etc.);
be reimbursed for the various computer equipment in the event of damage (if this guarantee is provided for in your insurance policy);
protect your personal interests in the event of conflicts with a third party (civil liability).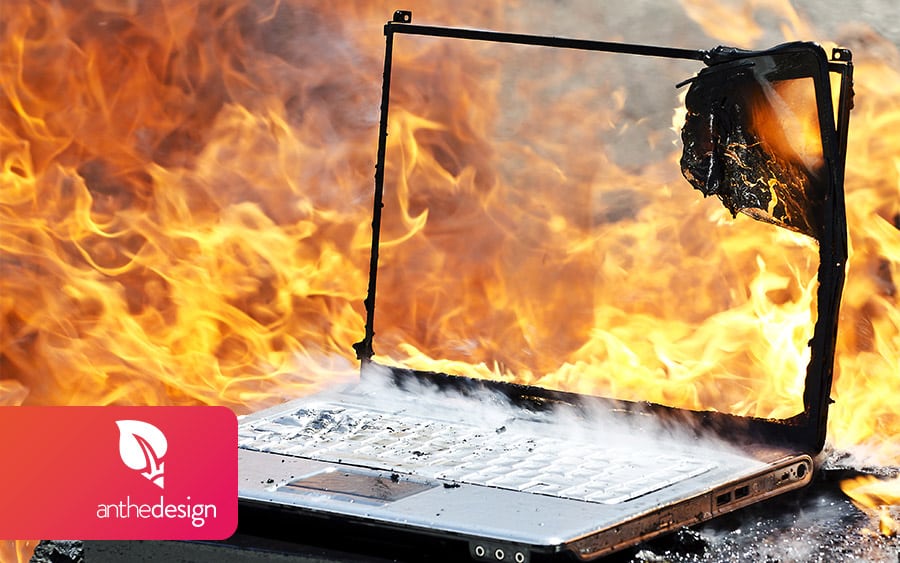 What are the different types of data loss insurance?
When you take out data loss insurance, you will have the choice between several offers that you can of course complete according to your needs.
Computer damage insurance supports your company's IT equipment in the event of fire or burglary, for example. However, damage to data resulting from a disaster is generally not covered. Data is not considered "material".
Comprehensive IT insurance covers all material damage to your computer system. In general, it includes all types of claims (fire, burglary, lightning, explosions, rising water levels, production failure). It may also take into consideration the cost of restoring your lost data.
Civil Liability insurance is committed when your company has caused damage to another third-party company. In general, the most common accusations relate to a management error, a default in payment or delivery (for example: counterfeiting).
Note: most liability insurance does not protect entrepreneurs who have lost their computer data as a result of an online attack (hacking, malware, cybercrime, etc.).
Fraud insurance covers financial damage suffered as a result of malicious acts by a third party. By way of illustration, we can cite the falsification of documents.
Note: like liability insurance, traditional fraud insurance does not cover data loss resulting from cyber fraud (identity theft, phishing, etc.).
We recommend that you take the following steps to help you find the best data loss insurance for your needs.
First step: identification of needs
The first step is to know the requirements of your business. These factors concern, among other things, the status of your organization, your field of activity, your turnover, your IT system, etc. Do not hesitate to call on specialists to start the risk analysis (for example: cyber insurer , IT security audit).
Step two: seek the services of a cyber insurance broker
This intermediary specialist is the most able to guide you in the choice of your data loss insurance. He knows the market and will provide you with the best advice in order to faithfully accompany you in your insurance project. Consider consulting online user reviews to find an intermediary with experience in the field.
Third step: comparison of offers
The broker will study the needs of your company to understand the risks involved. Then, it will provide you with a list of guarantees with their respective limits. All you have to do is choose the offers that suit you according to your budget and the proposed terms (general conditions, exclusions, deductibles, etc.).
How much do I have to pay for data loss insurance?
Once you have successfully completed all the prerequisite steps, all you have to do is enter into the data loss insurance contract with your insurer. You should know that the premium is calculated according to several parameters.
On the one hand, the amount depends on the criteria related to your company:
your turnover, this is an essential parameter for calculating the cost;
your field of activity (e-commerce, medical, legal, events, etc.);
all the computer data used within your company. What are their purposes? What types of data are these? How confidential is the information? ;
the IT security policy in force within your company.
On the other hand, compensation varies depending on the terms of the data loss insurance contract. This is why it is strongly recommended to read the contents of the insurance policy carefully before signing it. Do not hesitate to ask your insurer for points that seem incomprehensible or unclear to you.
Note: the more guarantees you subscribe, the better your data loss insurance will be. However, a long list of benefits will further increase the final amount of the membership fee payable.
For the time being, it is difficult to draw up a comparative table of the price of data loss insurance available on the market. Indeed, it is very random data knowing that the amount varies according to criteria related to the company. However, we have noticed that the annual premium rate fluctuates between 0.5% and 5% of the maximum amount of guarantees taken out.
In short,
In conclusion, faced with the risks of cybercrime and natural disasters (such as a fire, for example), it has become essential to take out data loss insurance. To choose the best deal, we recommend that you analyze all of your needs and your business requirements first. A broker can accompany you until the contract is concluded with the insurer of your choice.