An ephemeral ad. Edge Wallet announced this Thursday that its prepaid credit card sponsored by Mastercard and without user registration, was disabled due to apparent "unforeseen" during the launch of the product.
in a short releasethe Edge team maintained that they "have been asked" to remove all content related to the Mastercard without KYC, as well as to suspend the availability of the program. However, they did not clarify who requested the measure.
They only said that the service would not be active while they coordinate with the card program administrator and the card issuer to solve the problems.
We have been asked to remove our content and suspend card program availability while we work diligently with our card program administrator and card issuer to resolve these unforeseen challenges as quickly as possible.

Edge Wallet.
In any case, Edge defended that its card program "fully complies with the rules and regulations established by regulatory bodies", so the deletion of information and the usefulness of the card were suspended, they say, "temporarily".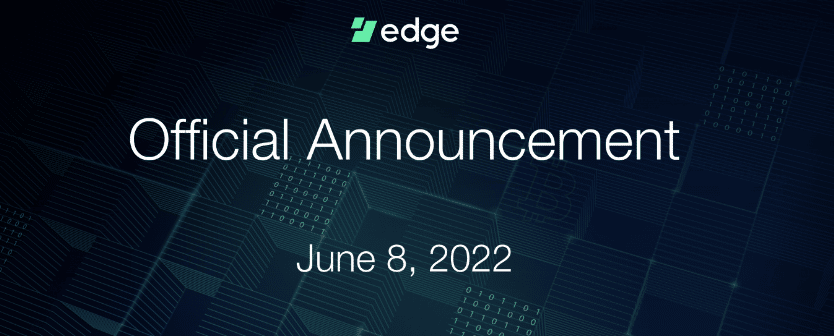 On the funds, they promised security and offered any user the possibility of reimbursing themfor which they ask to contact the company.
"We can assure you that all parties involved are putting 100% of their efforts to resolve this successfully and as quickly as possible, and we appreciate your patience as we work to get it done," they say.
From Edge they appreciated that the "enthusiasm" that there was on the part of the cryptographic community, which turned its attention to the product that only lasted in the air for a few hours.
"We sincerely apologize to users who have been negatively affected by the unexpected challenges we encountered when launching this product. We hope to provide some clarity around this situation."
A bumpy start
Yesterday, CriptoNoticias reported that Edge had launched its prepaid credit card without KYC or user registration, a controversial fact, especially since it is a product that generally requires personal information to work.
According to Edge, with the card there was a daily payment limit of USD 1,000 and it could be used for international payments, although with certain limitations due to the lack of personal information. They also explained that there was a virtual version of the product and a physical one, which cost USD 20.
The fact is that, shortly after the news went viral on social media, information about the card was no longer available on the Edge website and could only be accessed through an email message.
However, this Thursday morning, CriptoNoticias verified the usefulness of the card and realized that, in effect, the service was disabled on the platform.
Although they said that they complied with all regulations, it seems that the company may have received some warning from the authorities, their lawyers or even Mastercard. It will remain to wait if they change the rules of the game to relaunch their product or if, on the contrary, come up with another way to bring it to market.