We all know what caravans and motorhomes are, but in Spain we are not used to seeing real houses on wheels like the one Whale Trailer Cabin. However, in other parts of the world they are something of the most common. It is surprising to see how a trailer can no longer just become a loft luxury, but in a real chalet.
If it is striking to see how manufacturers are able to put a kitchen, a living room, four beds and a bathroom in a caravan of just five meters, imagine what they are capable of doing with an extendable trailer. Well, you don't have to imagine it, because today we are going to talk about the latest designer Hu Yong.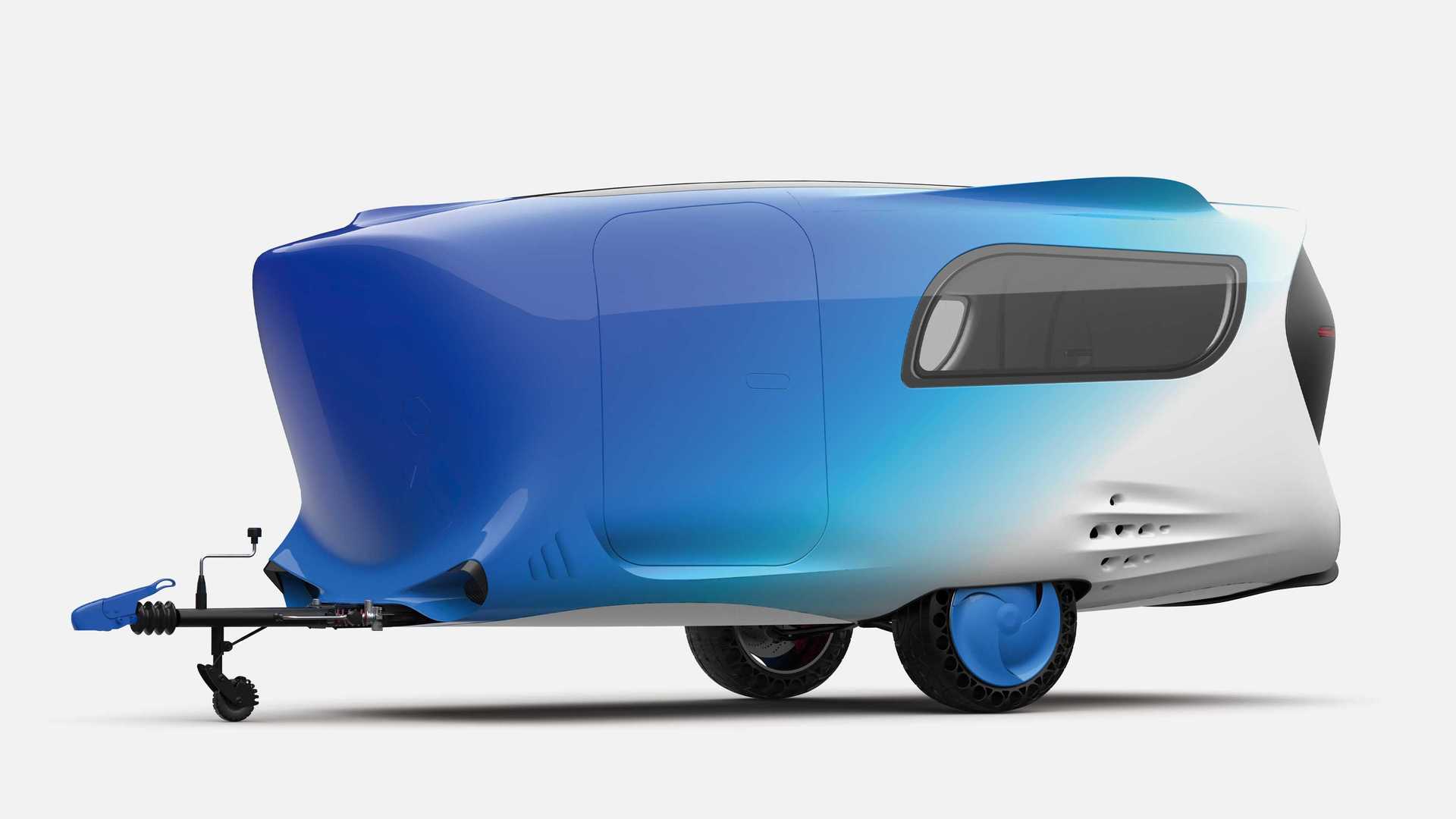 Unique design for the Whale Trailer Cabin
Few caravans are based on the Herman Melville classic, Moby Dick. However, the Whale Trailer Cabin takes inspiration from these mammals to offer us a compact, easy to tow, and tremendously attractive single axle trailer. By extending its walls it is quite a show, giving way to a tremendous apartment.
In camping mode, the rear opens to create a sliding interior that moves forward. Thanks to that almost doubles the living space. A small pop-up roof in the sliding section increases headroom; while the large pop-up ceiling in the main section leads to a second bedroom.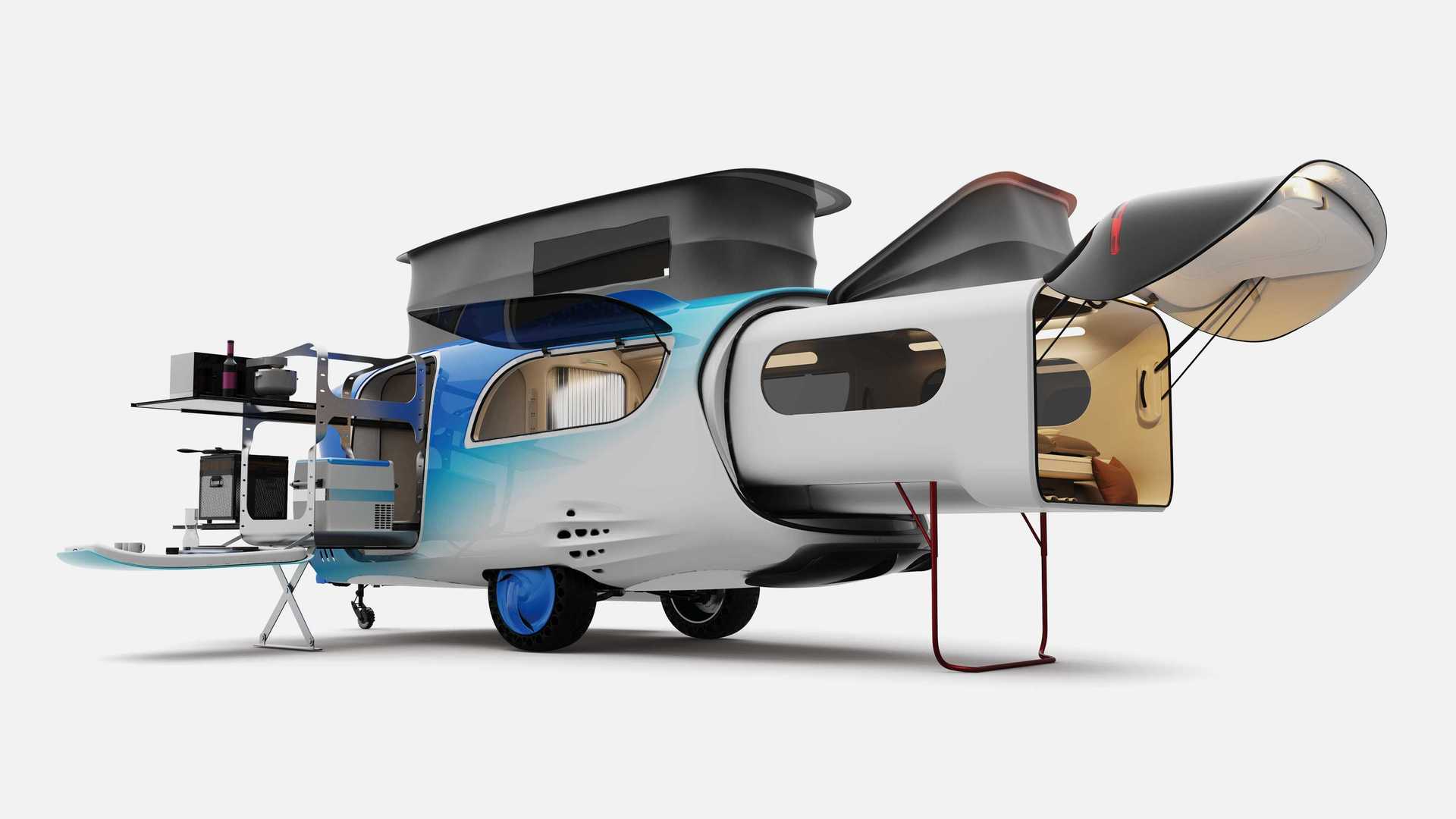 The sliding kitchen allows you to cook outdoors on sunny days, or indoors when bad weather looms. At the back we can also find a terrace thanks to the gate that opens. The only downside is that we do not know the images of the interior, so we do not know how far the equipment options can go.
It is a concept created by Hu Yong who has won the Red Dot Design Award 2021. However, we know that the project is in the early stages of development, so will come to production. We do not know when it could be available, but if the project comes to fruition, we are confident that it will be extended to other markets beyond China.