In recent years, businesses and media practicing an activity exclusively online have flourished on the web. Referred to by the term "pure player", these brands are developing new operating methods to face their more traditional competitors, who benefit from the great visibility and confidence acquired over the years.
> Download: The complete guide to e-commerce" align="middle"/>
This article details the strategies used by these 100% web companies and offers some significant examples.
What is a pure player?
a pure player is a business that does business only online. It therefore does not have any building dedicated to welcoming customers. Most of them are e-commerce, service providers, but also media. In the latter case, the articles are distributed exclusively on the web, unlike traditional newspapers and magazines which print their content.
The so-called "pure player" stores differ from two other types of structures:
businesses brick and mortar : this expression means "brick and mortar" and designates companies that offer their products and services only through physical points of sale. Most brick and mortar stores today are small independent stores that are unable or unwilling to engage in online sales.
businesses click and mortar : we can translate these terms by "click and mortar". These are companies that enter the e-commerce market, but continue to sell in their establishment. All the big traditional brands are now click and mortar: Fnac, Darty, Boulanger or Ikea offer their customers to buy in store or online.
How do pure players work?
Pure players use different strategies to compete with traditional businesses. Here is a non-exhaustive list of features and actions successfully implemented.
A very large catalog to attract as many Internet users as possible
Exclusively online businesses can afford to build catalogs with tens of thousands of items in totally different categories. Managers don't have to worry about the usual point-of-sale issues such as merchandising or immediate product availability. Customers tolerate a wait of a few days if it is a delivery, but rarely returns to the store when a reference is no longer on the shelf.
The niche market: ideal for attracting enthusiasts
Conversely, the pure player model is perfectly suited to ultra specialized products. A traditional business would find it difficult to achieve sufficient turnover with a local clientele. An online store can reach the whole world and focus on small markets such as cat collars or Viking accessories.
Low prices thanks to limited costs
Pure players are able to offer relatively low prices, mainly thanks to the low charges they have to pay. They have no costs associated with running a store such as rent, heating, electricity or staff salaries. They just have a warehouse that is less labor-intensive to manage. They can therefore pass the savings on to the selling price of their goods.
Customer reviews or how to gain the trust of Internet users
It is a fact, pure players do not benefit from the trust that consumers place in physical and long-known brands. To compensate, they had to find tricks that increase the credibility of their brand and products. The customer opinion is certainly the most effective of them: it allows to get a relatively fair idea of ​​the quality of the articles and the seriousness of the site. Some stores do not hesitate to disseminate false customer reviews to encourage visitors to buy.
Flexibility: essential to seize business opportunities
A website can be created quickly and transform in a few hours according to the needs of the seller. Pure players therefore surf on trends with a lot of responsiveness. At the time when the hand spinner were all the rage, many online stores dedicated to this toy opened their doors in a few days, only to disappear just as quickly once the fashion passed.
The digital strategy at the heart of the pure player mechanism
Having no visibility in the places of movement of the population, pure players are forced to invest time and money in their digital communication. To gain notoriety, brands must carefully work on their branding, in particular through regular campaigns on social networks. If the financial means are there, they also have every interest in developing their positioning on search engines in order to overtake the big historical brands.
Dropshipping: a model that is the subject of debate
Managing a pure player gives access to new economic models, such as dropshipping. This commercial principle consists of offering products for sale without having any stock. When a visitor places an order, the manager of the online store himself places an order with his supplier who sends the item directly to the customer. During this transaction, the company that made the sale will not have the package in its hands once.
This practice, which takes place exclusively on the internet, is however criticized. Some media and consumer associations have accused many sites of making far too large margins on low-quality products, most of them "made in china".
Marketplaces: a way to quickly expand your customer base
The marketplace is a networking platform between professional buyers and sellers. It is remunerated by taking a commission for each transaction. Some brands like La Redoute have opened their sites to outside brands in order to expand their catalog and their potential clientele. There are also C2C marketplaces such as Airbnb, Leboncoin or eBay.
Examples of pure players
Amazon: the giant with multiple controversies
In just a few short years, the Amazon site has grown from a simple online bookstore to a massive marketplace that generates more than $ 300 billion in annual sales. The company is constantly seeking to expand its commercial activity: it offers many related products and services such as Kindle, Amazon Music or Prime Video. Taking the opposite trend from traditional brands, Amazon has launched into physical stores which have the particularity of being fully connected. However, the brand is controversial: some people criticize it for working procedures that do not respect the environment and the well-being of the staff.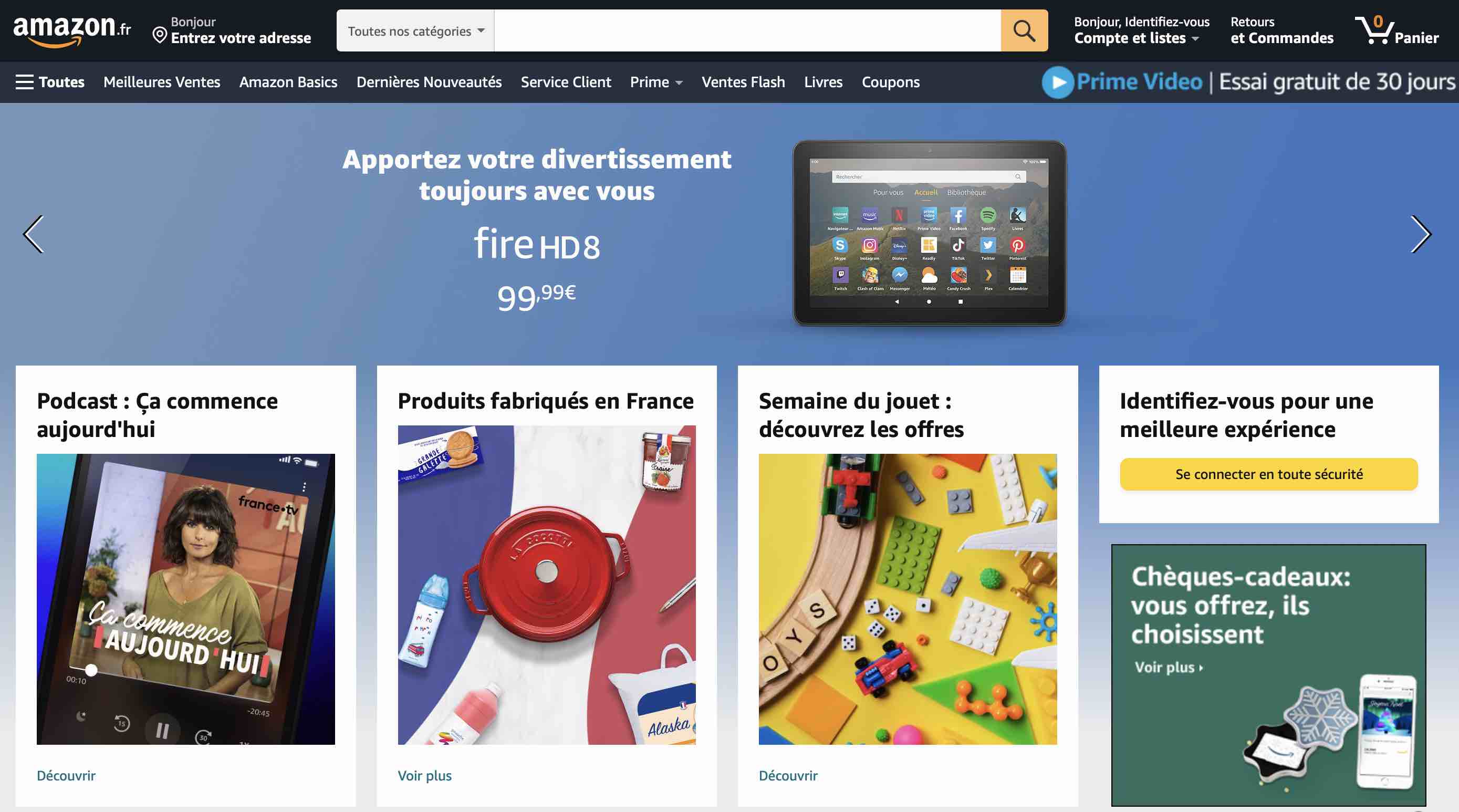 Zooplus: the n ° 1 in animal feed
Zooplus is a pure player specializing in consumer products for pets. Of German origin, the company receives 4.6 million monthly visits from all over Europe. Leader in its market, Zooplus stands out with more attractive prices than in stores, through a system of decreasing prices depending on the quantity ordered.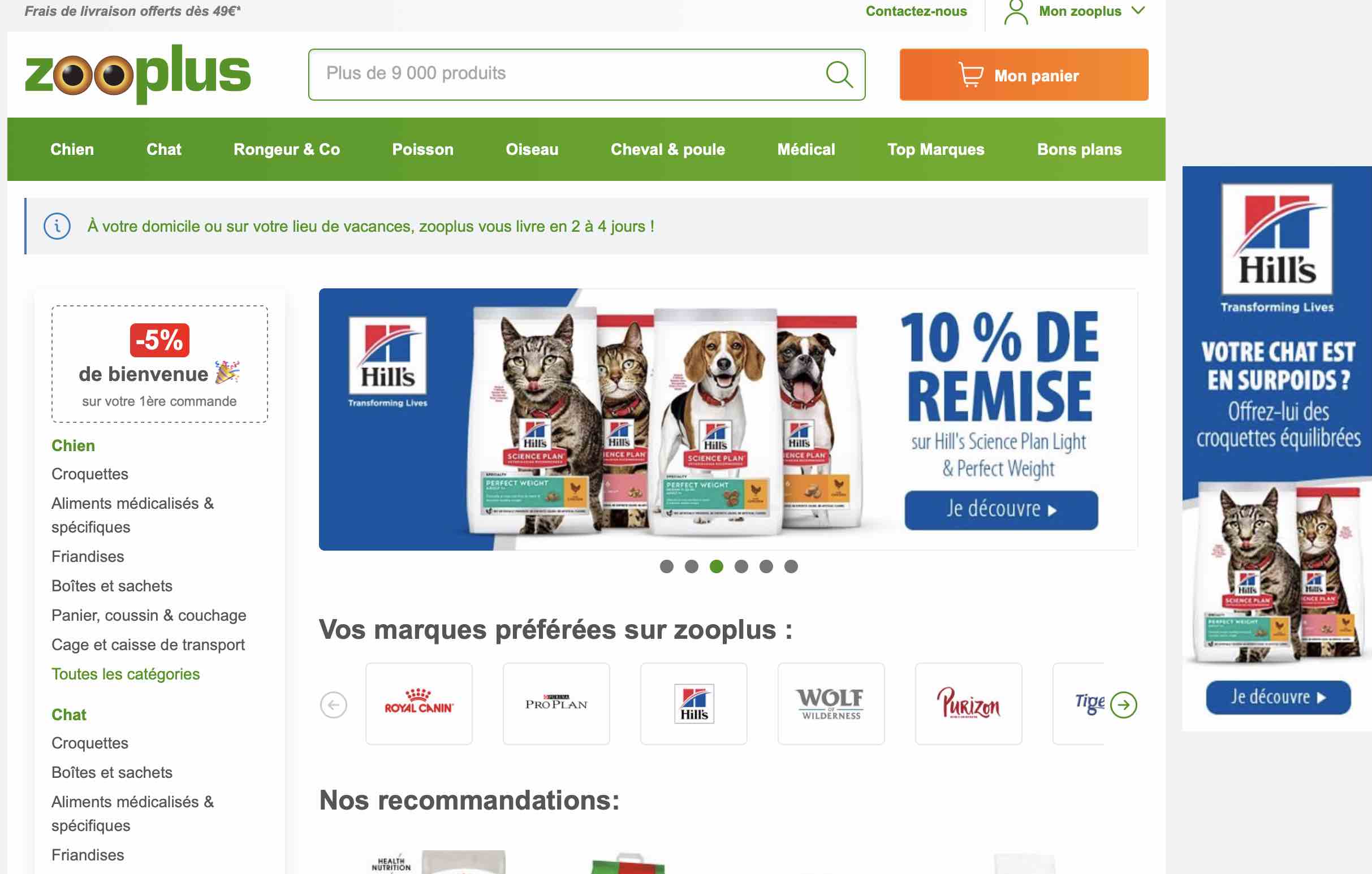 Vinted: the buoyant second-hand market
Vinted is a C2C marketplace that offers a matchmaking service dedicated to second-hand clothing and home items. The success of this pure player comes from a user experience close to perfection and an extremely low commission. Vinted is therefore betting everything on quantity and it works: the platform has 45 million members.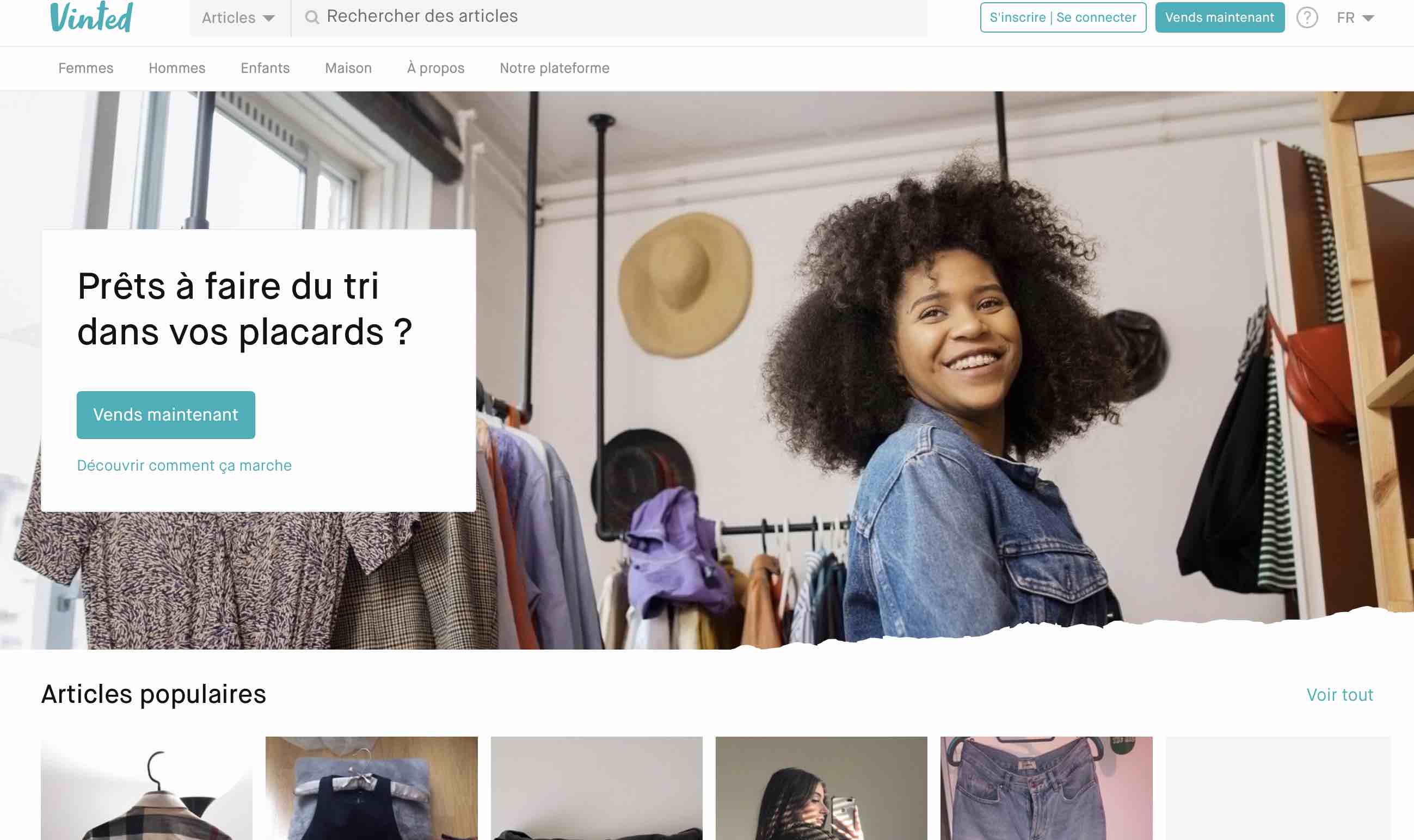 Mediapart: independent journalism
Created in 2008, Mediapart is a 100% online media that generates all of its income through subscriptions. The site has decided to exclude funding from advertising and public aid in order to remain completely independent. Editorial choices are therefore not influenced and members can benefit from qualitative information and in-depth journalistic investigations.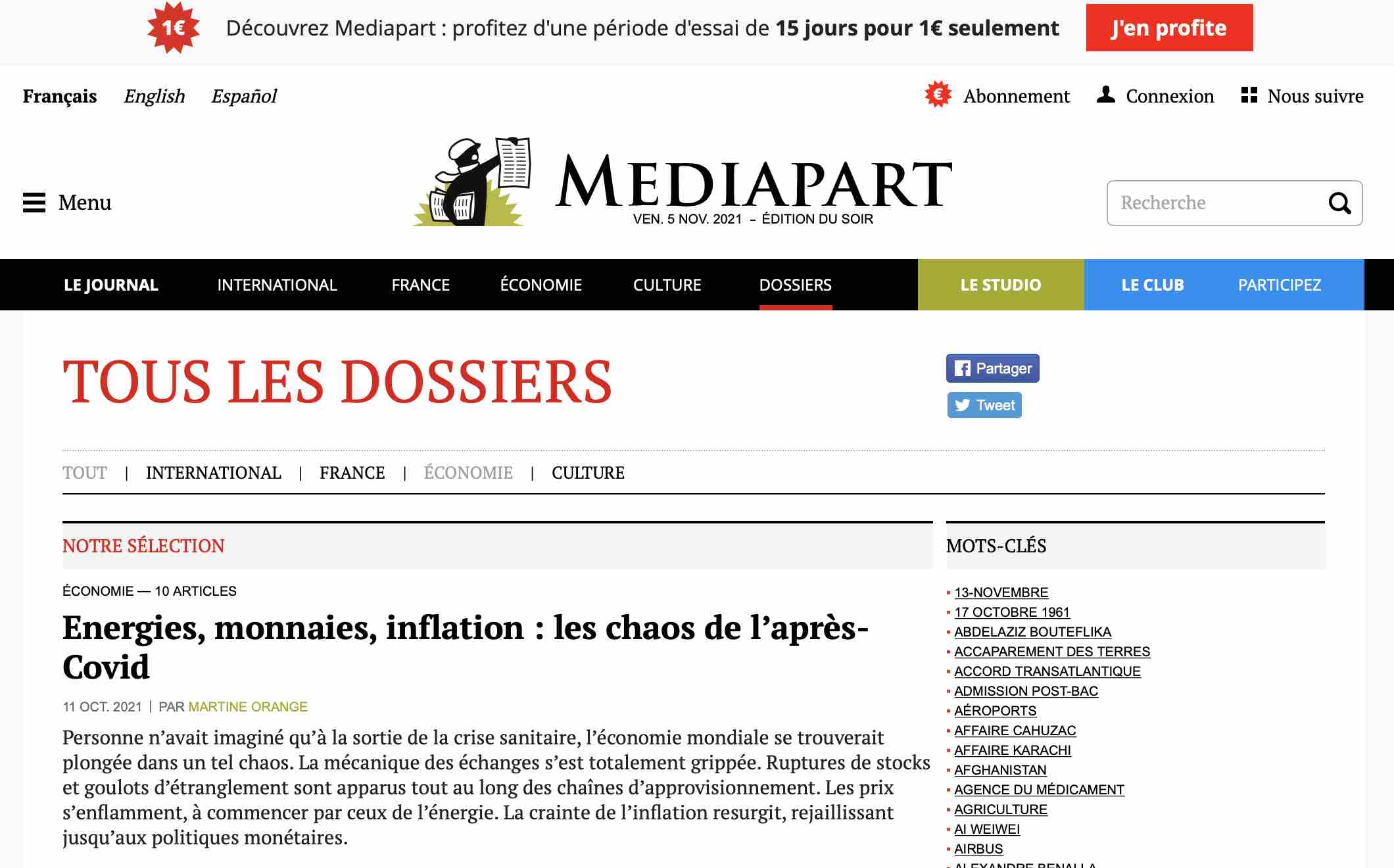 Raw: short videos with millions of views
French online media, Brut broadcasts video content on social networks and its own completely free platform. To finance its production, the company has implemented an advertising-oriented strategy. Like YouTube, it precedes its reports with commercials, but also produces some itself, on behalf of major brands and the French government. In addition, Brut regularly organizes fundraising events, such as the one which enabled it to raise 40 million dollars in 2019. Finally, the media has just launched a paid subscription channel, offering documentaries, series and films by author.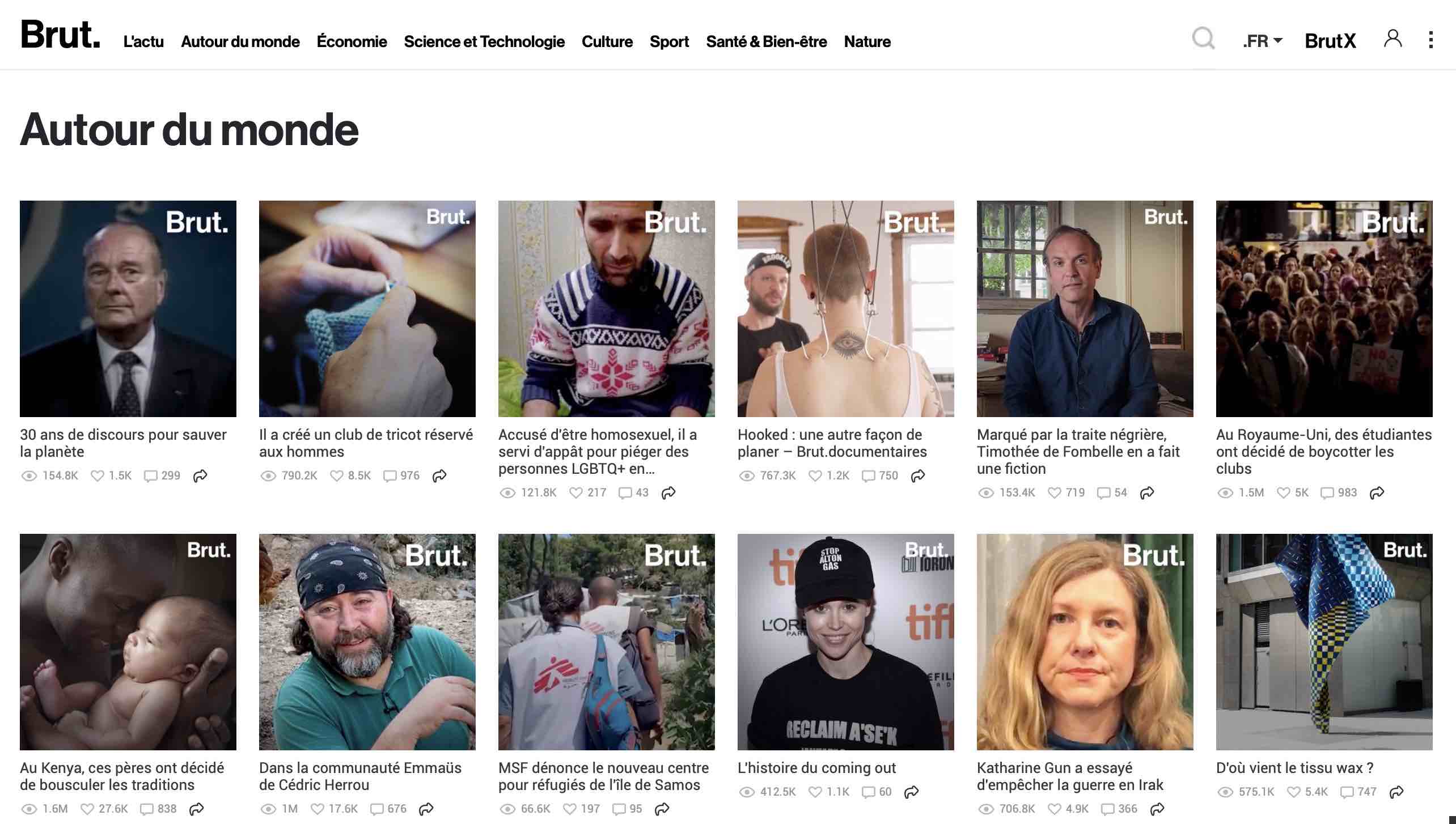 Pure players have taken advantage of all the opportunities offered by the web. To find a sustainable financial balance, they are implementing innovative user-centered strategies. In addition, they do not hesitate to increase the number of products and services in order to extend and stabilize their empire.
To go further, download this free guide and discover how to create, promote and grow your e-commerce business.