In China, many social networks have been banned since 2011. However, this does not prevent Chinese citizens from using the networks for their professional and personal uses. They simply developed their own alternatives. It is for this reason that we often find in the tops networks that do not necessarily speak to us. Let's see what one of the most famous of them looks like: Weibo.
What is Sina Weibo?
Sina Weibo, it does not speak to you? It is however the 10th most used social network in the world in 2021, in front of Snapchat, Twitter or Pinterest for example. This platform was created in 2009 by Sina Corporation, a very large Chinese media company. In fact, "weibo" means "microblog" in Chinese, hence the fact that we find other networks like this one that bears this name (Tencent weibo for example).
Shortly after its creation, Sina Weibo quickly established itself as the most popular weibo, with 50 million users and more than 2 billion messages posted after just over a year of existence, in 2010. Today, we count over 500 million monthly active users on Sina Weibo, it's huge!
This media is not limited to China. It counts active users in 190 countries. We imagine that it is rather people of Chinese origin, who wish to keep abreast of what is happening in the country. Nevertheless, if we stick to figures and facts, Sina Weibo is more used and is more present than Twitter in the world.
How does Weibo work?
Weibo, does it look more like Facebook or Twitter?
In reality, Sina Weibo is mostly the Chinese equivalent of Twitter. Indeed, the phenomenon network in China makes it possible to post on a wire messages of up to 140 charactersa bit like what can be found on its American counterpart.
There are even additional features compared to Twitter! You will be able to create real conversation threads with the forward or comment functions. A bit like Twitter, Weibo is also a very rich source of information in China. We find a kind of "top tweet" with a summary of the important news of the day. The network is less controlled than certain media such as newspapers or television. We can see the emergence of real social issues that cannot be addressed outside the network.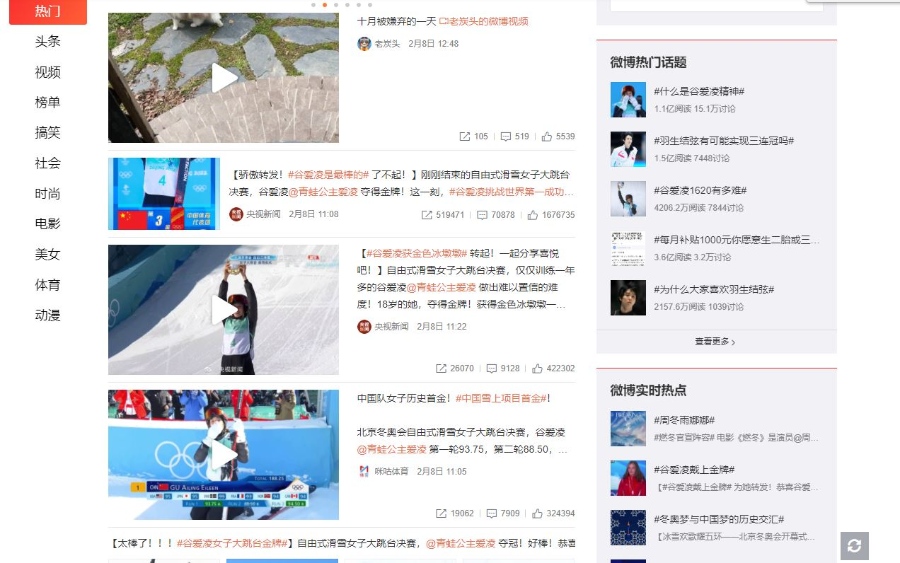 We note that Sina Weibo users are rather quite young, 3 quarters are under 30 years old. This corroborates well with what we were saying just before. Young people are perhaps more alert to social issues and the problems presented by the current Chinese model. Sina Weibo is a way for them to express themselves more freely. Users are also very active on the network and interact a lot. Other data that validates our observation, users tend to come from large citiesin which the level of education is higher and the mentalities more "open".
Marketing on Sina Weibo?
You can absolutely do marketing on Weibo! Many brands advertise on Weibo. In fact, brands seem more popular in engaging than on our traditional networks. The users are young and engaged, and the network has a lot of influence on people. Sina Weibo can therefore become a good gateway for your brand in China.
As a brand, you will easily be able to create a page and customize it as you see fit. The ideal is to be certified to have sufficient credibility with your audience. It is quite possible but you must provide official documents to the network teams, so that they can validate you.
There are different paths you can take to popularize your brand on Weibo. Of course you can create content by yourself, provided it is relevant to your readers. In any case, you will have to be careful to be very regular and to renew yourself quite often. In effect, like Twitter, it is a very instant-oriented network. You will therefore only be able to create hot content, and that is what the Chinese prefer anyway. Under the posts, you will have the possibility to interact directly with the people who make up your community, like on Twitter finally.
In addition to all this, there are various other advertising levers that have developed on Weibo. Already, of course, there is influencer marketing. The collaboration with influencers or opinion leaders Chinese is totally possible. Some European brands are already doing this. Product placements with influencers are much more rooted in their culture than in ours. Then you will also have access to paid ad campaigns on the network, nothing very original.
Massive censorship
Of course, if you are a brand, you have to think carefully before you start on Sina Weibo, or any Chinese social network for that matter. Despite relative "freedom of expression" for media users, censorship is still quite present.
For example, since 2018, we can find a list of terms and expressions censored by the Chinese Communist Party. Among the funniest, we find in particular "Winnie the Pooh", which is censored because of the mockery towards Xi Jinping and his resemblance to the cartoon character. Many words are blocked, but also cultural references important such as "La Ferme des Animaux" or "1984". In fact, anything that questions or passes judgment on the current Chinese model is simply censored.
For your information, Weibo was itself fined half a million by the Chinese state for "disseminating illegal information" during the Peng Shuai affair. Over time, this certain freedom to speak and express oneself has faded on the social network, especially since the arrival of Xi Jinping. In fact, Weibo has even sometimes ended up as a thorn in the side of state propaganda. In 2011, at a time when we could still speak fairly freely on the network, Weibo had notably made it possible to highlight a serious train accident which had caused 40 deaths. The mainstream media weren't allowed to talk about it. This is just one example, unfortunately among many others.
Can we access Weibo in French or in English?
If you wanted to go for a walk on Weibo and take advantage of the various information available on the site, you can only do so in English or Chinese. Anyway, the content of the site is in this language, there is no or very little content in French. So it makes sense that their interface is only available in Chinese or English.
How to use Weibo?
If the language barrier is not an obstacle for you, then it will be rather simple to register on the Chinese online discussion platform.
All you have to do is go to the registration page when you arrive on their site.
All you have to do is fill in the information you are asked for and then validate using the activation code that you will receive by SMS.
Then, you will receive an activation email on which you will have to click on the link, nothing very complicated.
There you go, you are registered, all you have to do is fill in the information on your profile and interact on the platform.
How does business registration work?
As part of the creation of a business account, it will take some processing and a slightly longer procedure. If you are a foreign company in China and without a Chinese license, it may be quite complicated. You will need some complicated documents, count 10 to 21 days of processing, which will cost you between 700 and 1400 €.
If you have a commercial license in China, you will greatly simplify things. The processing is faster (5 days), less expensive (between 40 and 1400 € depending on what you choose) and the documents to be provided are simpler: operating license, letter of request for authentication and registration certificate of Mark.
If your trademark is registered in China, the processes are quite simple as well. You just need to provide the dealership certificate and business license from your dealer/distributor. the processing time is about 7 days and it costs about 40 €.