13% of the population in Latin America and the Caribbean has at least one disability, this represents some 70 million people. Children with disabilities are 49% more likely to have never attended school (UNICEF, 2021); and despite the fact that 50% of the population with disabilities in the region is of working age, the majority is unemployed or excluded from the labor market (Vásquez, nd).
A precondition for people with disabilities to be able to live independently and participate fully in society on an equal basis is accessibility (United Nations, 2014). If there are accessibility barriers to the physical environment, information, communications and technologies, it is not possible to have equal opportunities and participation in society. For this reason, companies and government agencies increasingly develop customer service strategies and accessible corporate policies to ensure the inclusion of people with disabilities.
But what is an inclusive service?
A service is inclusive when it eliminates physical and communication barriers so that people with disabilities can access and benefit under equal conditions. than other people. For this it is possible to apply some strategies such as universal design, reasonable adjustments[1]accessible communication and empathy towards users will allow a diversity of people to independently access the service.
To promote and work for inclusive and equitable societies, the IDB developed the Inclusive Service Guide for People with Disabilities in the Infrastructure and Energy Sectorwhich contributes so that companies and government agencies that provide public and infrastructure services have tools that allow them to promote and facilitate the provision of an inclusive service for people with disabilities.
The guide provides tools on, for example, how to create a corporate policy of inclusion, make adjustments to customer service processes, train staff in the customer service area, implement architectural and signage adjustments at points of service and provide telephone and virtual service to people with disabilities. It also presents best practices and success stories regarding inclusive service as a motivation for more and more companies to implement accessible services.[2].
Promoting a more inclusive customer service is an opportunity to strengthen society, it allows the active participation of people with different perspectives and life stories.
Inclusion is an approach that responds positively to the diversity of people and individual differences, understanding that diversity is an opportunity for the enrichment of society (UNESCO, 2005). The most inclusive societies manage to obtain better solutions for their challenges, the most inclusive companies attract a greater diversity of talents. It is essential for an inclusive society that all people, including people with disabilities, have access to public services.
ANDI. (2019). Inclusive Companies a commitment to competitiveness. Retrieved from http://www.andi.com.co/Uploads/Empresas%20Incluyentes%20-%20una%20apuesta%20por%20la%20competitividad.pdf
IDB. (2019). We are all. Retrieved from https://publications.iadb.org/es/somos-todos-inclusion-of-people-with-disabilities-in-latin-america-and-the-caribbean
Eclac. (2014). Regional Report on Disability Measurement. Retrieved on February 23, 2020, from A look at disability measurement procedures in Latin America and the Caribbean [A look at the procedures for measuring disability in Latin America and the Caribbean]: https://repositorio.cepal.org/bitstream/handle/11362/36906/S1420251_es.pdf?sequence=1&isAllowed=y
United Nations . (2014). Convention on the rights of persons with disabilities General Comment No. 2. Retrieved from https://tbinternet.ohchr.org/_layouts/15/treatybodyexternal/Download.aspx?symbolno=CRPD/C/GC/2&Lang=en
UNESCO. (2005). Guidelines for Inclusion. Retrieved from http://www.ibe.unesco.org/sites/default/files/Guidelines_for_Inclusion_UNESCO_2006.pdf
Unicef. (2021). There are about 19.1 million children with disabilities in Latin America and the Caribbean, according to statistical analysis by UNICEF. Retrieved from https://www.unicef.org/lac/comunicados-prensa/casi-19-millones-ninos-ninas-discacapacity-america-latina-caribe
Vasquez, A. (nd). Disability in Latin America. Retrieved from https://www.paho.org/uru/dmdocuments/Disability%20America%20Latina.pdf
QUIEN. (2011). World Report on Disability. Retrieved from https://www.who.int/disabilities/world_report/2011/summary_es.pdf
---
[1] Necessary and appropriate modifications and adaptations of the infrastructure or procedures that do not impose a disproportionate or undue burden, when required in a particular case, to guarantee persons with disabilities the enjoyment or exercise, on equal terms with others, of all human rights and fundamental freedoms. (WHO, 2011)
[2] Accessibility is a "precondition for people with disabilities to be able to live independently and participate fully in society on an equal basis" (United Nations, 2014).
---
Authors: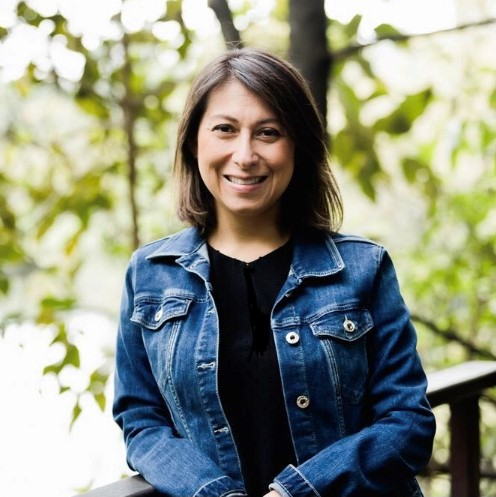 Urbanist Architect, Master in Design and Public Space from Pompeu Fabra University and Master in Urban Planning and Sustainable Development from University College London. He has worked on a variety of planning, urban development and public space projects in the Latin American and Caribbean Region. For 15 years he has been working on projects with an emphasis on mobility, urban planning and accessibility to transport and urban space. She is currently a consultant for the Infrastructure Division of the Inter-American Development Bank, supporting issues of accessibility, universal design and inclusion of people with disabilities.