We have come across a fair amount of unusual weight loss plans, but never one as exciting as the sex diet.
Weight or overweight it is a reality that many people live with, seeing our little tires often causes us insecurity and much pain. As if that were not enough, sometimes we are weak or not very disciplined, and we cannot endure a diet or hours of exercise.
But not everything is lost, because there is a new weight loss program that combines key foods with an exercise routine (in pairs) that will surely work for you.
Sex Diet: What Is It And How It Works?
Kerry McCloskey is the author of The Ultimate Sex Diet, a book that deals with the slimming and rejuvenating benefits of sex, as well as its advantages when it comes to improving health and love life as a couple.
She designed a new comprehensive diet program that incorporates the sex and actually uses it as a tool to lose weight.
The plan includes everything from sensual meals to partner exercises that can burn 150 to 350 calories per session. (Not bad, huh?)
More of the benefits of sex is that when you have sex, you work on many muscle groups, your heart speeds up, your breathing becomes agitated and we produce more endorphins, so you will not only stay in shape, you will also be happier.
It may interest you: 10 things that happen to your body when you don't have sex in a long time
Not forgetting that it also helps us to have better self-esteem, decreases depression, improves the quality of rest, increases defenses, and reduces the chances of heart attacks.
Sex Positions That Burn Most Calories
Of course, good aerobic exercise depends largely on the effort and difficulty of some sexual positions. These are the ones that burn the most calories:
The cowgirl
Ballet dancer
The wheelbarrow
Missionary
From 'puppy'
Standing
Lotus flower
Don't forget about flexibility, do everything, and pay more attention to those parts you want to tone.
Also look at the duration, since you must reach a minimum of 20 minutes for you to burn 250 calories.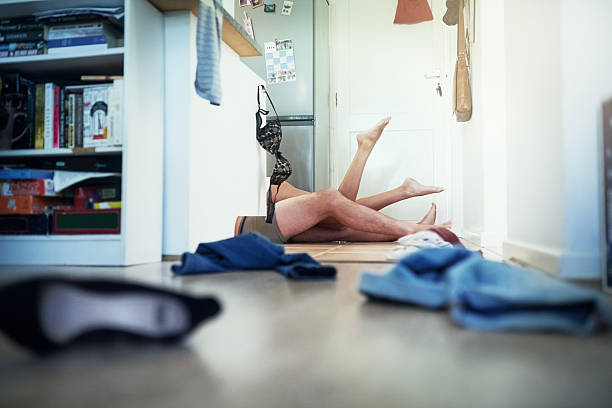 Do not forget about intensity: doctors claim that pelvic movements, acceleration of heart and heartbeat, dilation of blood vessels in erogenous genital areas, contractions and muscle spasms, as well as orgasm, make an energy expenditure, equal to that of any physical exercise.
McCloskey encourages couples to have sex three to five times a week and duplicate weekends, in addition to including aphrodisiac foods such as oysters, garlic, or truffles followed by a themed dinner that increases libido: Japanese finger food (sushi and edamame) and spicy gazpacho soup and fajitas.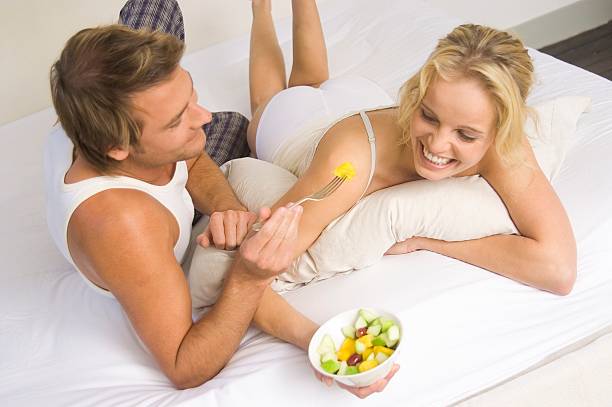 "This is a balanced diet that stays away from refined sugars and flour", says the writer.
"The plan is very healthy and incorporates all the essential nutrients that are important for a healthy lifestyle".
According to those who have tried it, with this sex diet program, it is possible to lose up to 10 kilos! Do you dare to try it?