Although its posture as a leader in internet research is no longer to be proven, Google continues to improve its algorithm. Better understanding its Internet users in order to better respond to their requests is a priority. It is in this sense that he created the knowledge graph, a box in the search results that centralizes and highlights the main information for responding to Internet users' queries.
> Download: Misconceptions about SEO to forget in 2020." align="middle"/>
Definition of the Google knowledge graph
The knowledge graph is highlighted in the search results that Google launched in 2012. In the form of a box to the right of the results, the data presented mainly comes from knowledge bases such as Wikipedia or Wikidata. It most often appears when the search concerns a place, an entity or a personality.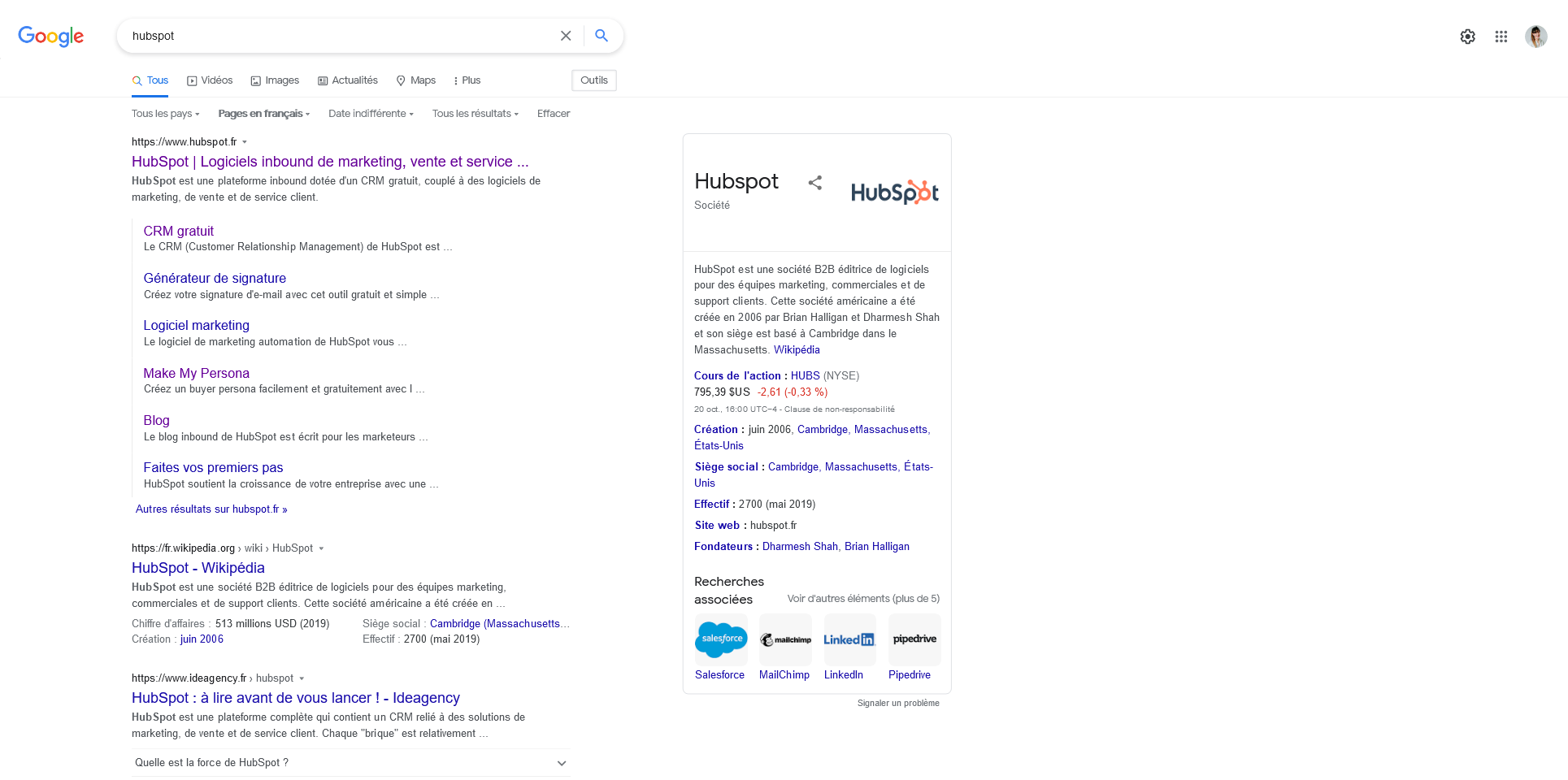 As part of a search for a personality, the knowledge graph will display information about the name, profession, major works, a short biography and illustrations. That is to say the main information to know about the personality and therefore the main information that the Internet user wishes to consult.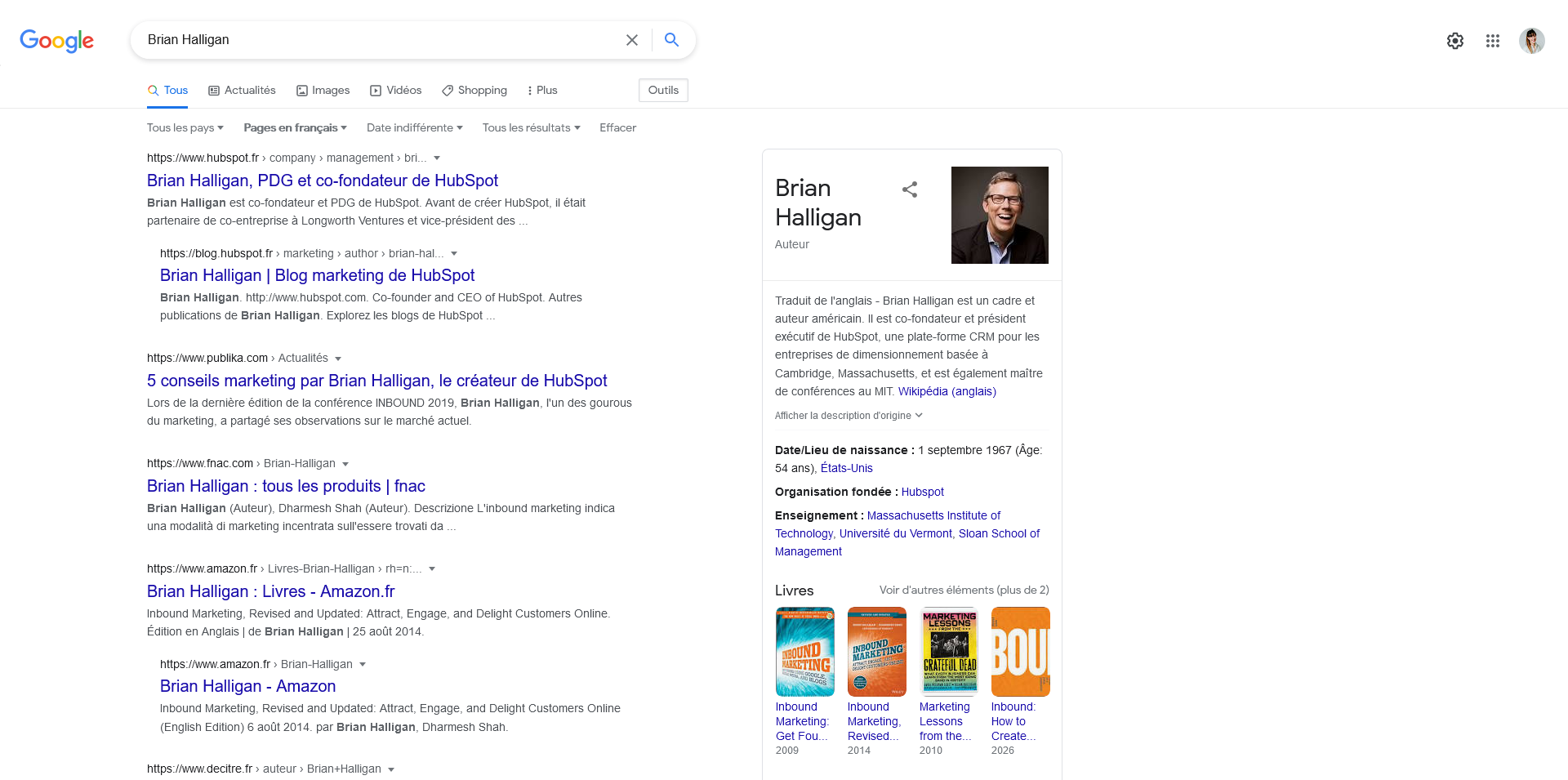 It will be the same for requests concerning a city, an entity or a historical date. The knowledge graph is also activated for queries relating to the weather forecast, a cooking recipe, sports results.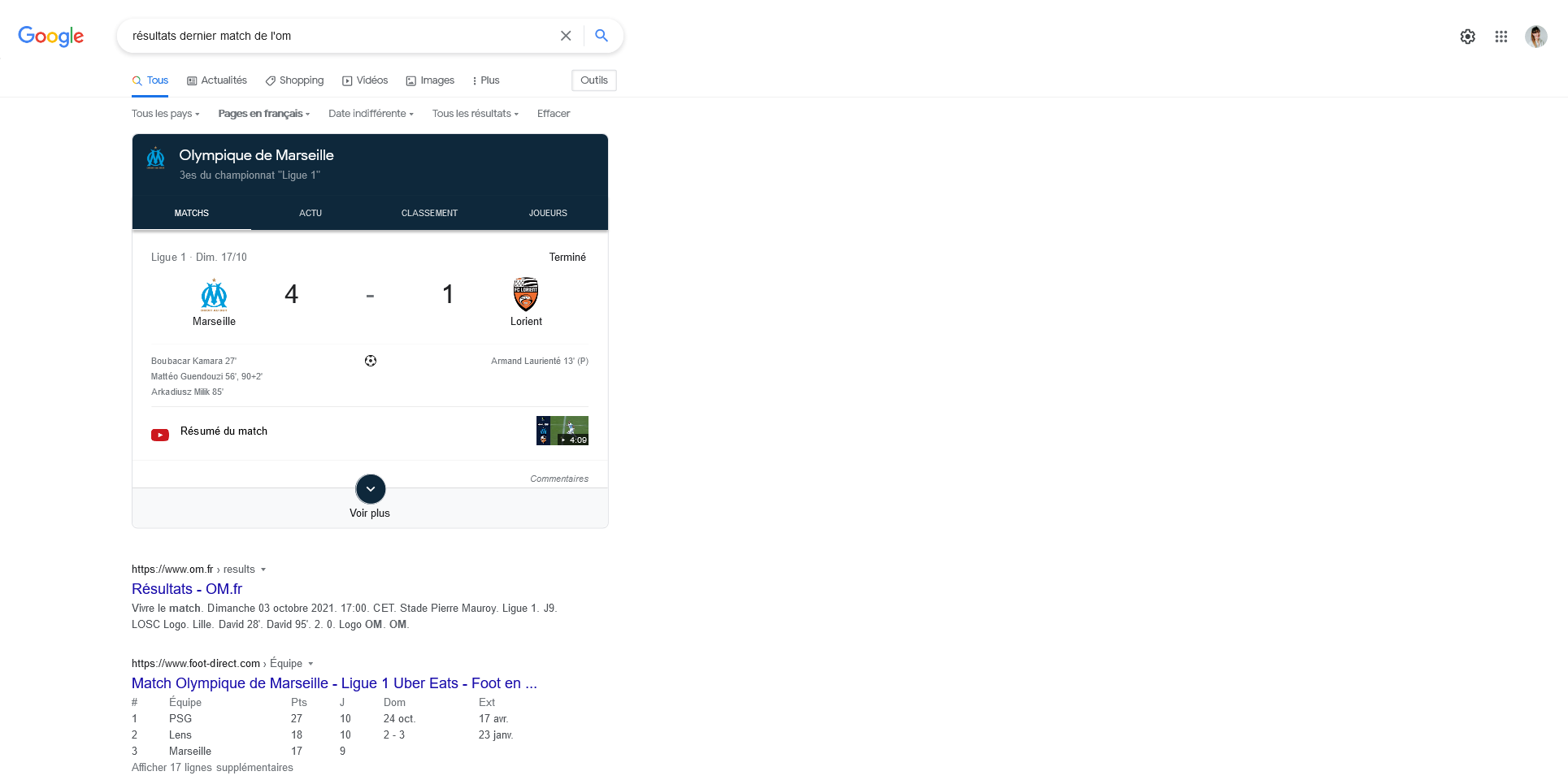 It is a tool for compiling semantic information from knowledge bases such as Wikipedia, Wikidata and the CIA's Wolrd Factbook. The goal is not to make the user click to consult the site from which the information is extracted, but rather to satisfy an immediate request and to position Google as a response engine and no longer a search engine.
How is the knowledge graph created?
The functioning of the knowledge graph is based on semantic indexing. When it was launched in 2012, the semantic network included more than 500 million objects and 18 billion facts and relationships between these objects in order to understand the search intent of Internet users. A year later, Google announced its vision for internet research: respond, converse and anticipate. The update of its "Hummingbird" algorithm has therefore gone in this direction since it has enabled Google to better understand Internet users' requests and a fortiori, to better respond to them.
The knowledge graph was therefore created in a context where internet research was evolving. Understanding search intent and improving user experience were the two guidelines.
What is the knowledge graph used for?
The knowledge graph uses a form of natural referencing and the "scraping" of data on the most reliable knowledge bases on the Internet with the sole aim of improving the user experience of Internet users on the principle of "responding, conversing and anticipating ".
Thanks to this tool, Google is able to offer content that is comprehensive, quick to consume and reliable. The internet search giant can then respond very precisely to the immediate information needs of Internet users since they do not need to click on a result to consult the answer they have come to seek.
Benefits of appearing in the knowledge graph
If a knowledge graph is generated for a company, Internet users who carry out research on it will then have access to the most essential information: description of its activity, its logo, its website, its telephone number, its opening hours. , its location, customer reviews. If the business is local, then listing their location on Google Maps can drive them more traffic to their physical location.
Appearing in the knowledge graph represents a significant competitive advantage because it brings three major advantages: excellent SEO, increased visibility and above all a guarantee of quality.
How to appear in the knowledge graph?
Today, Google's algorithm is able to understand the search intent of Internet users. More and more intelligent, theopen graph is generated automatically thanks to a form of semantic referencing and scraping of data.
No technique guarantees to appear in knowledge graph to date, but it is however possible to increase its chances by carrying out some optimizations.
Whenever possible, it is recommended to create a Wikipedia page and / or a Wikidata page. As these two platforms serve as knowledge bases for Google, being present there increases the chances of appearing in the knowledge graph. In this same perspective, it is also relevant to be present on Facebook, Twitter, Pinterest and Linkedin.
Since the knowledge graph is based on natural referencing logic, more particularly semantic referencing, it is important to optimize your website by following the two following axes:
Improved HTML code tags;
Improving the quality of the content of the site.
For businesses and more particularly local businesses, it is essential to create and optimize a Google My Business listing.
In the case where Google generates a knowledge graph, but what the information is not quite suitable, it is possible to suggest modifications. For this, Google has provided a procedure that requires validating your identity before submitting the change request.
This article has just presented what is the Google knowledge graph and how to generate one. The knowledge graph is a tool that Google has developed to better meet the need for an immediate response from Internet users without forcing them to click on search results.
The knowledge graph provides a guarantee of quality, but it may lack other objectives, such as that of generating significant and qualified traffic. If this is your main goal, consider implementing an SEO content strategy to better position your site and attract your target prospects.
To go further, download this free guide to SEO misconceptions to forget.