Axalta Coating Systems or PPG Industries are global manufacturers of automotive paints and coatings. Each year, both companies issue the annual reports on color trends. Last year, more than a third of the vehicles sold in the world were neutral colours. White rises as the most popular color in 2021.
This is a trend that remains in line with the results of previous years. Despite this, manufacturers are increasing their efforts to introduce new shades. Now I ask you, a matter of fashion or economy? We all know that most brands free palettes include red white and black in solid finishes (non-metallic).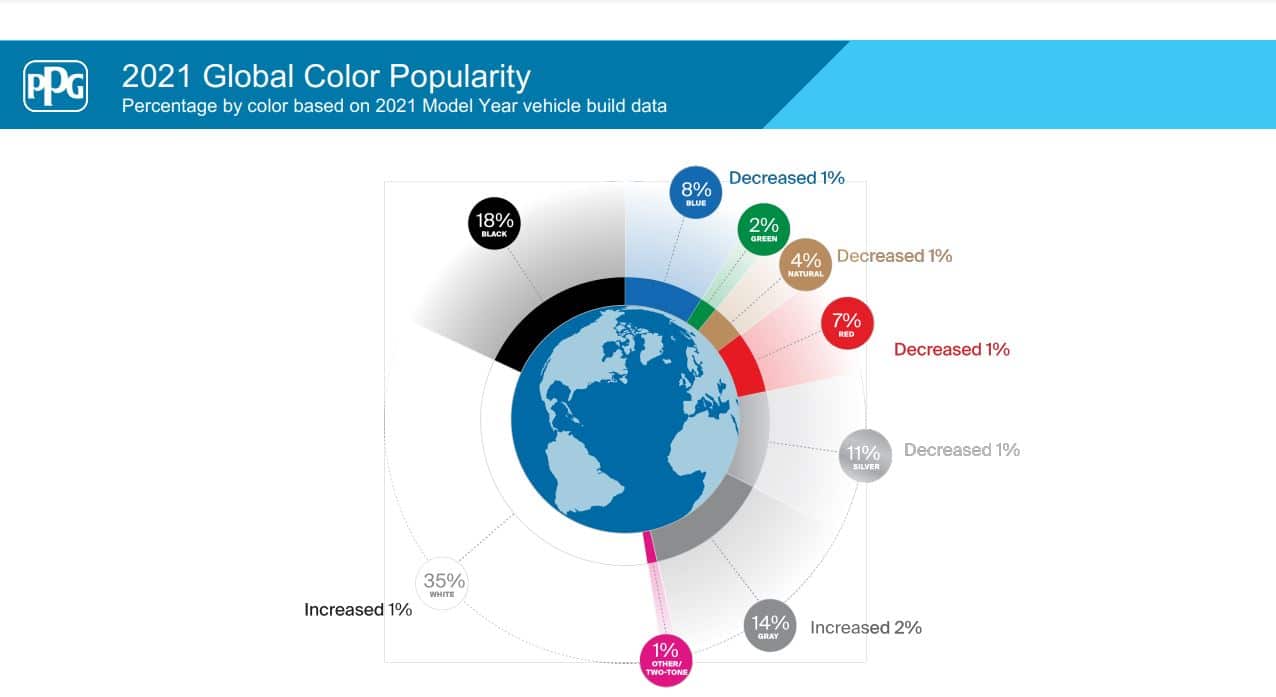 It is true that the appearance of new techniques and white paints (pearl, metallic and others) have made color more attractive. However, we will always have the doubt. The thing is more than 75% of vehicles manufactured in 2020 were white, black, gray or silver. Let's see some curious and interesting data of the analysis.
What is the most popular color in 2021?
The White established itself as the most popular car color among consumers around the world as early as 2011. It has led the list ever since. Applied to 35% of vehicles last year, white is a traditional color that is considered a "safe" choice. They followed him black (18%), the Gray (14%), the silver (11%) and the blue (8%).
PPG notes that there is "a growing popularity of greys, blues, greens and violets. There are vibrant new colors likely to debut on sporty models rather than SUVs and pickups.". With everything and with that, neutral colors have been very popular in the last decade. They constitute 78% of current vehicles.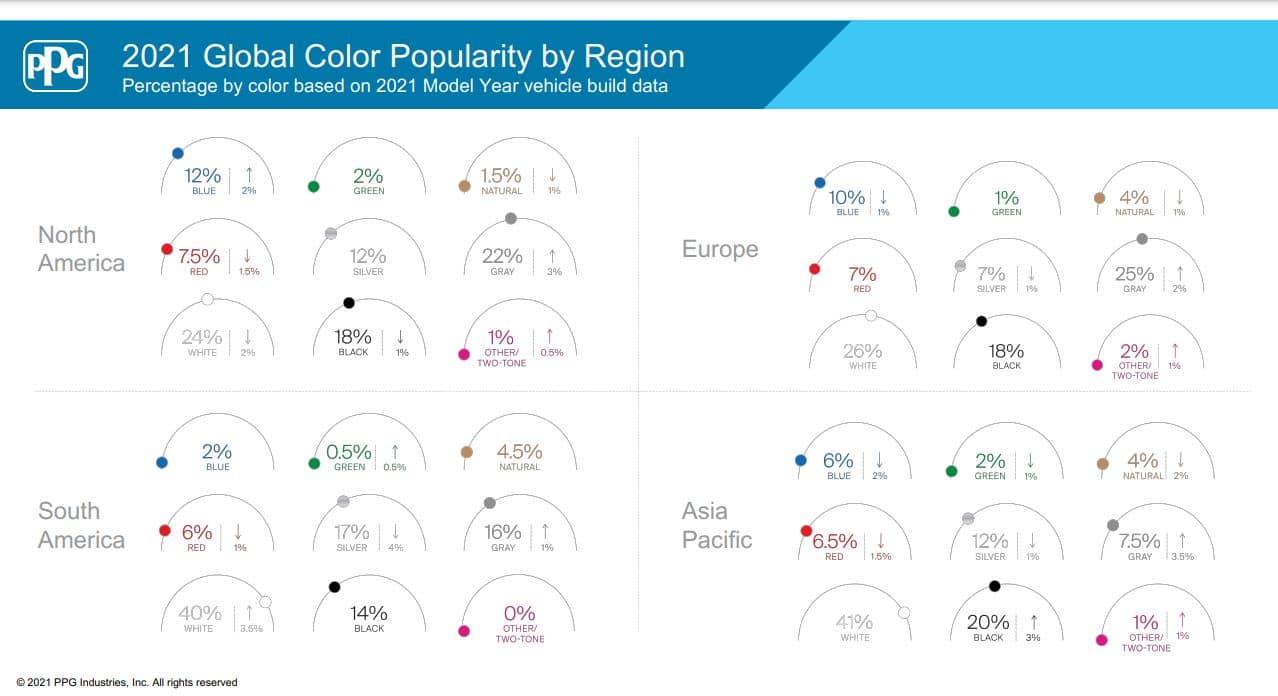 The study also highlights that two-tone paints are increasing in popularity. This is due to the increased customization possibilities. Two-tone finishes were common in the 1950s and 1960s. However, "conventional color development and application processes made them increasingly impractical in mass production environments«.
Today, thanks to new application technology, the process is less labor intensive. We can now find two-tone paint on a variety of vehicles. On the other hand, the popularity of blue, green and red colored vehicles remains virtually unchanged from last year. Observe in the gallery the data by regions.
Image gallery