Bitcoin miners are constantly looking for cheaper sources of energy. Ironically, one of the most abundant comes from an industry that has been singled out for decades for its levels of pollution. The natural gas that is derived from fossil fuel production could be more than enough to cover the energy demand of Bitcoin mining.
According to Sam Korus, a researcher at Ark Invest, "Distributed Bitcoin mining at well sites could be a productive way to harness natural gas emissions."
The study carried out by Korus, publicly disclosed through Twitter, maintains that The oil and gas industry emits 265 billion cubic meters of natural gas and methane per year. "Only 25 billion cubic meters would be needed to support the current Bitcoin hash rate," it states the investigator. This equates to less than 10% of total gas emissions today.
This problem is not easy to solve, despite the fact that the extraction companies already dedicate resources to burn the excess gas. Korus suggests that the alternative that seems more realistic is to take advantage of vented methane emissions. In fact, he estimates that half of all emissions of this by-product come from the pits, where it would be more profitable to set up Bitcoin mining farms.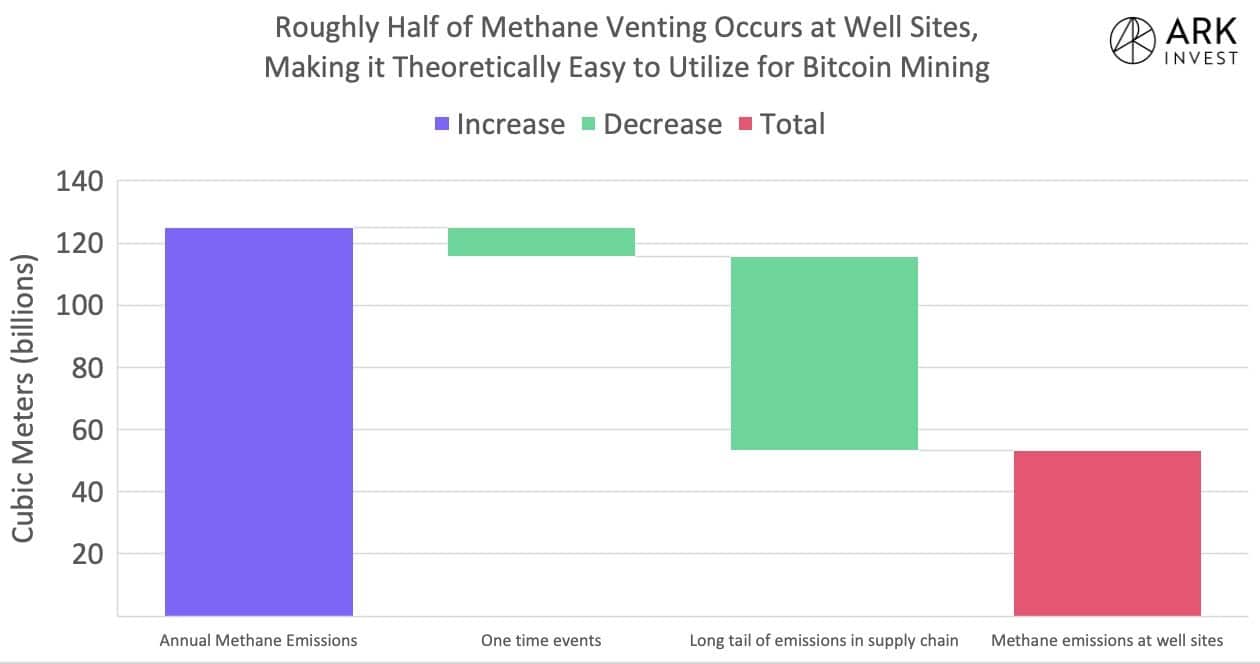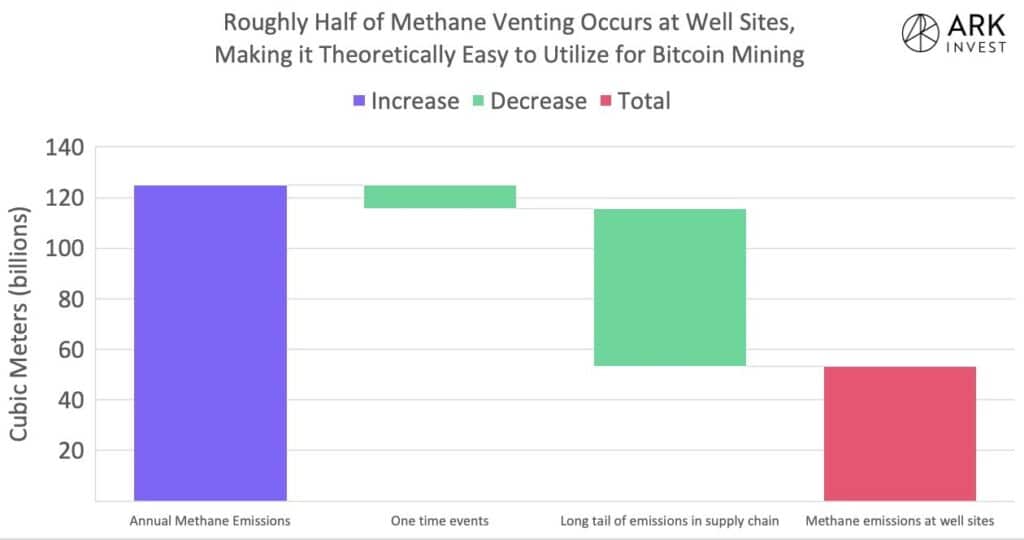 In this way electricity could be generated at prices lower than those paid by Bitcoin mining companies in the United States today.
As seen in the graph below, the Korus estimate suggests that the cost of electricity for companies using a mining farm "in the pit" would pay $0.02 for every $0.180 reward they earn, based on 1 TH/s invested.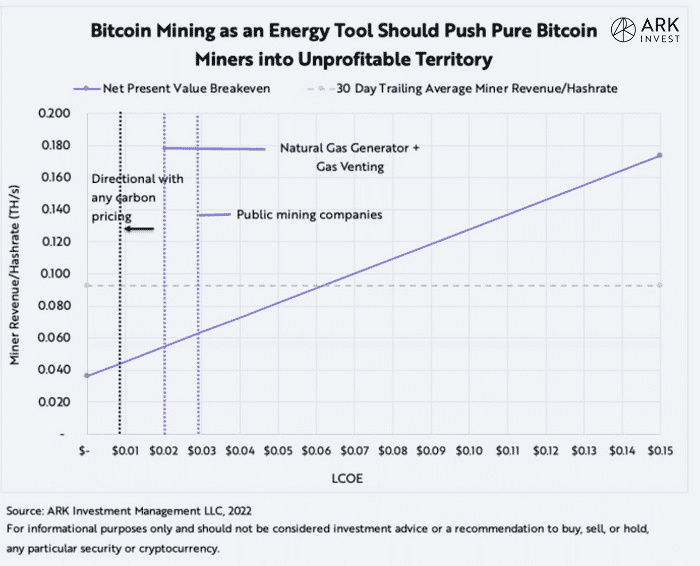 By comparison, a mining company with preferential rates would pay $0.03 for every $0.140 reward. In terms of mining farms with thousands of pieces of equipment and tens of megawatts of consumption, that difference would be substantial.
Sustainable models are gaining ground in Bitcoin mining
Sam Korus opines that "if utility regulators were to introduce carbon reduction pricing plans, ventilated methane bitcoin mining would be much more attractive."
According to Korus, the fact that Bitcoin mining equipment has modular structures and can be transported and moved around with some ease, allows mining operations, which could take advantage of the excess gas, are more interesting than other options.
In any case, ecologically sustainable Bitcoin mining models seem to be the natural response of the industry to the growth in energy demand. The reason is that the Bitcoin mining industry itself tries to be more efficient for better profitability.
As we have reported in CriptoNoticias, some Bitcoin mining farms they already establish models of cheaper electricity generation that try to solve other ecological problems at the same time, such as the use of residual carbon that the industry produced in past decades.