The United States Tax Service (IRS), after receiving a lawsuit, is willing to refund the amount paid by a couple from Tennessee for staking on the Tezos blockchain.
The jarrett marriage plotwhich is the plaintiff couple, is that the tokens obtained are property created by the contributors and should not be taxed unless sold or traded. They base their argument on the fact that no tax law or regulation in the United States allows created property to be taxed as income.
The Jarretts have rejected the IRS offer, believing they should also charge compensatory interest for lost earnings. In total, they expect to receive a refund of USD 3,793.
Advertising

The case is awaiting a judicial resolution, which could take place between March this year and March 2023. The court order informs that experts in the field will be consulted before reaching a decision.
There are those who consider that the willingness of the Tax Service to offer a refund could set a precedent for future cases of taxes that, in the future, miners and stakers in the North American country will have to pay.
On the other hand, experts in public policies and taxes consider that what is given here is an offer of settlement and therefore in no way amounts to binding precedent.
Bitcoin miners ask for regulatory clarity
The lack of regulatory clarity on cryptocurrency mining and staking in the United States has been described as a factor that could scare away those who exercise this industry.
That would imply a great lost opportunity, considering that still continues the exodus of miners who, after the expulsion of China, looking for a new place to develop their activity.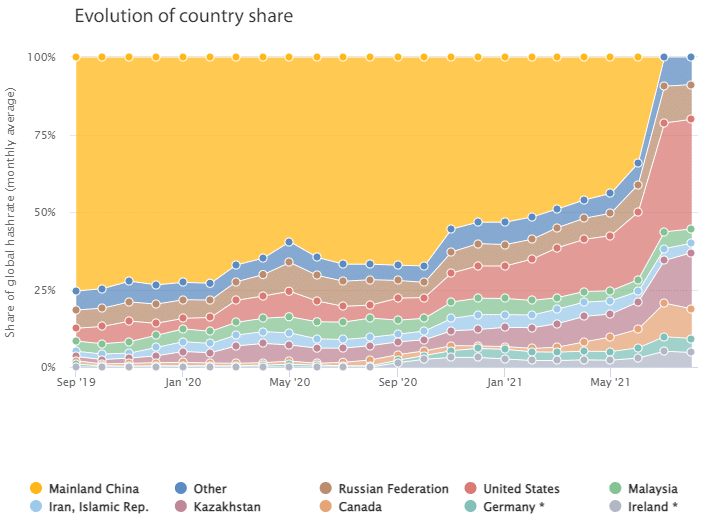 The United States became one of the favorite destinations, although disconcerting situations at the tax level —for example, the recently approved Infrastructure Law— make it difficult to predict how the story will continue.
CriptoNoticias reported that, before the approval of the aforementioned law, Congressman Warren Davidson had said:
The United States led the Industrial Revolution, the advent of the automobile, and the development of the Internet. And now the United States is about to lose that lead with this technology.

Warren Davidson, United States Congressman.
Other countries in the world are also emerging as a potential destination for Bitcoin miners. In Latin America Paraguay stands out, which has low-cost hydroelectric power and a state that has explicitly stated its support for cryptocurrency mining. Also El Salvador, where the state itself became a Bitcoin miner, is a potential destination for miners exiled from China.