The automotive industry is a large multinational company of billions of dollars. To give you an idea, in the European Union alone it provides 2.6 million direct jobs in vehicle manufacturing. However, the magnitudes in which the sector moves are difficult to understand without breaking down some data.
If you have doubts about it, it is your lucky day. A recent report from Uswitch analyzes and divides some of the most curious data in the industry. After recently showing you which brand makes the most cars per minute, today we bring you the 10 top-earning car companies in the world. Be careful with the data because they will not leave you indifferent.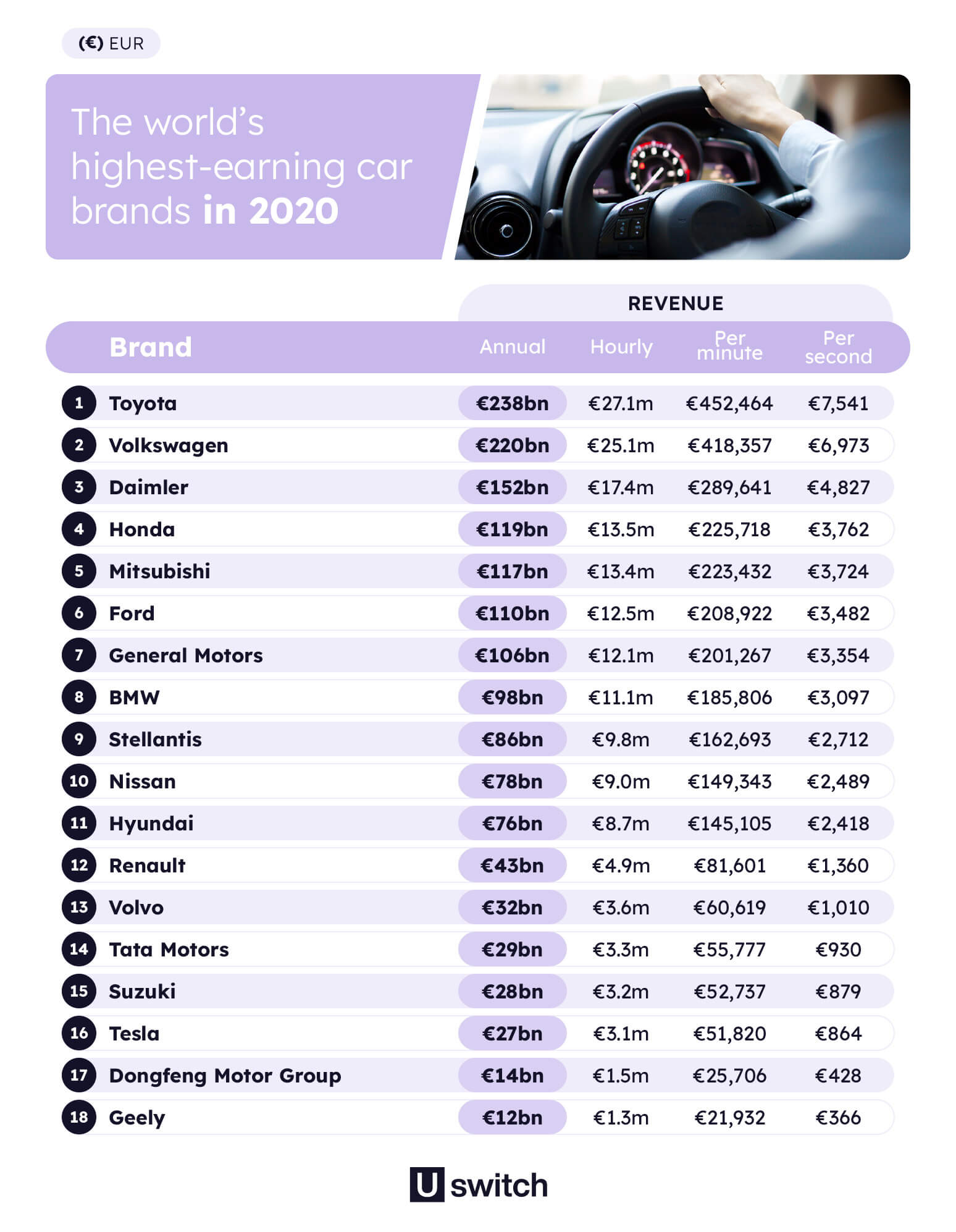 The car brands that earn the most money
At this point in the movie no one doubts that cars are expensive. If you think that tuning the car of your dreams is expensive, imagine building millions of cars and, at the same time, producing millions of parts, creating new cars, developing new technologies, paying hundreds of thousands of employees, fines for emissions …
In any case, automakers' profits are nowhere near turkey mucus. Toyota tops the list with no less than 7,500 euros per second. Closely followed by Volkswagen, which almost reaches 7,000 euros every second. A little further behind is Daimler, who is in third place, followed by Honda.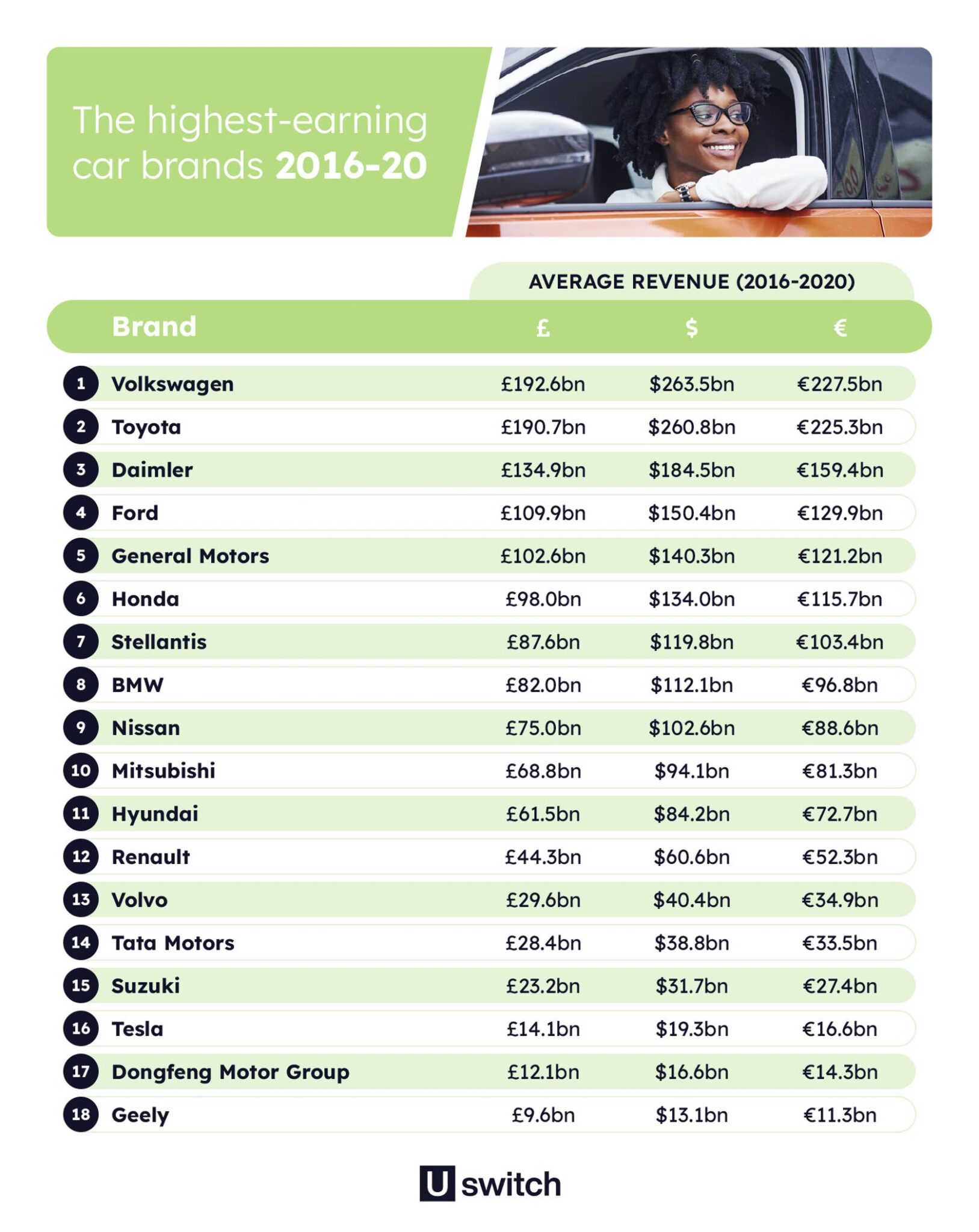 The financial world of the automotive business is, to say the least, eye-catching. However, we must also bear in mind that the costs are tremendously high. To give you an example of the company that earns the most, it should be noted that Toyota spent in 2020, in the United States alone, a whopping more than a billion dollars solely on advertising.
Among the data published by the company we can also see how much car manufacturers have earned from 2016 to 2020, as well as how many vehicles did they sell in 2020. In this sense, it should be remembered that 2020 was a bad year for the automotive sector, so imagine the figures before the pandemic… A real madness.