There is no doubt that the Lamborghini Siàn is one of the Bulls most exclusive and special from the signature of Sant'Agata de Bolognese, so much so that they will only see the light 63 copies of the coupe version and 19 units of the Roadster. However, do you know what is the raison d'être of these figures in particular?
The best geeks of the engine and fans of the brand will know that the Lamborghini story begins after World War II, when its founder, Ferruccio Lamborghini, began to buy the remains of military vehicles to turn them into agricultural machinery.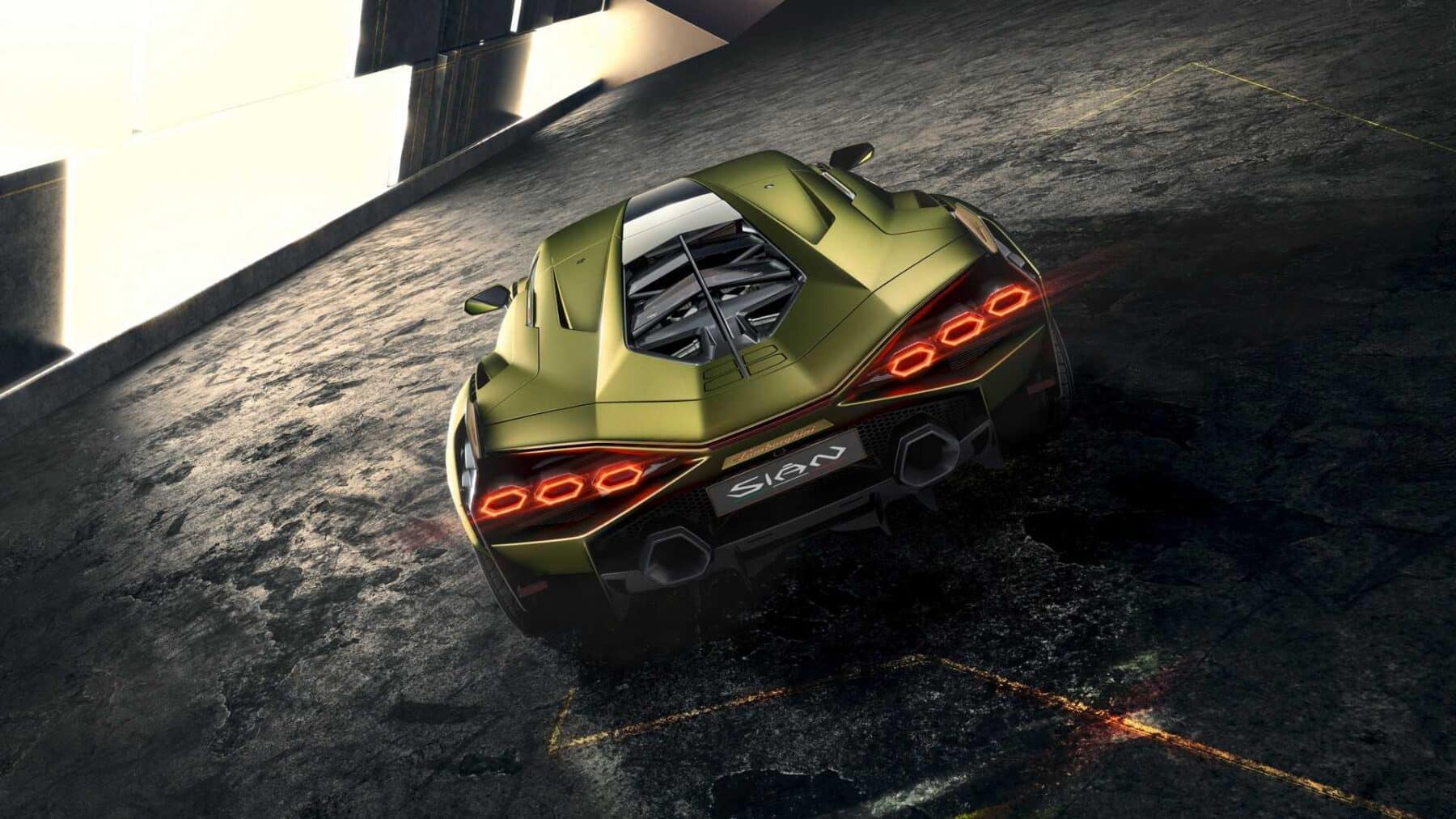 Tractor manufacturing was a success and Ferruccio became the third Italian industrial manufacturer in the agricultural machinery construction sector in the 1960s, allowing it to live with certain luxuries. Among them stood out his fondness for sports, being able to find in his garage models of Mercedes, Lancia, Maserati or Ferrari.
After various problems with the clutch of his Ferrari250 GTB, he discovered that this was the same one that he used in his tractors and, after a long conversation with Enzo Ferrari, he began to machine the idea of make sports cars to compete with the brand of the Rampant Prancing Horse.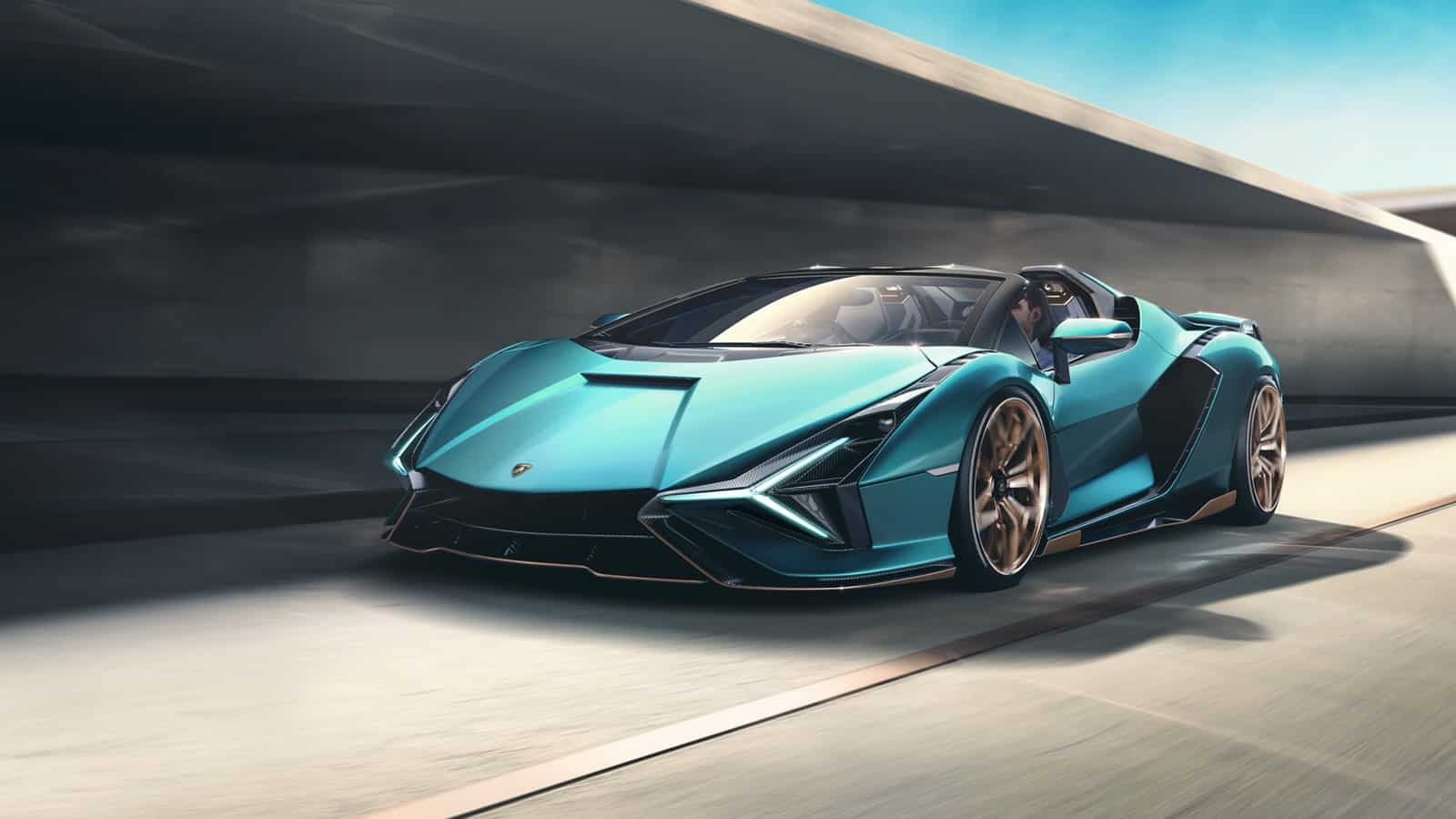 In Lamborghini's own words: "The Ferraris only created problems for me" "One day, tired of sending them to the workshop, I called Enzo to tell him that their cars were pure rubbish and he replied that a tractor manufacturer could not understand their cars."
Thus he was born in Sant'Agata Bolognese (Bologna, Italy) in 1963 Automobili Ferruccio Lamborghini SpA, a company derived from the existing one Lamborghini Trattori SpA. To rival Ferrari, Lamborghini sports cars equipped – and equip – powerful V12, V10 and V8 engines.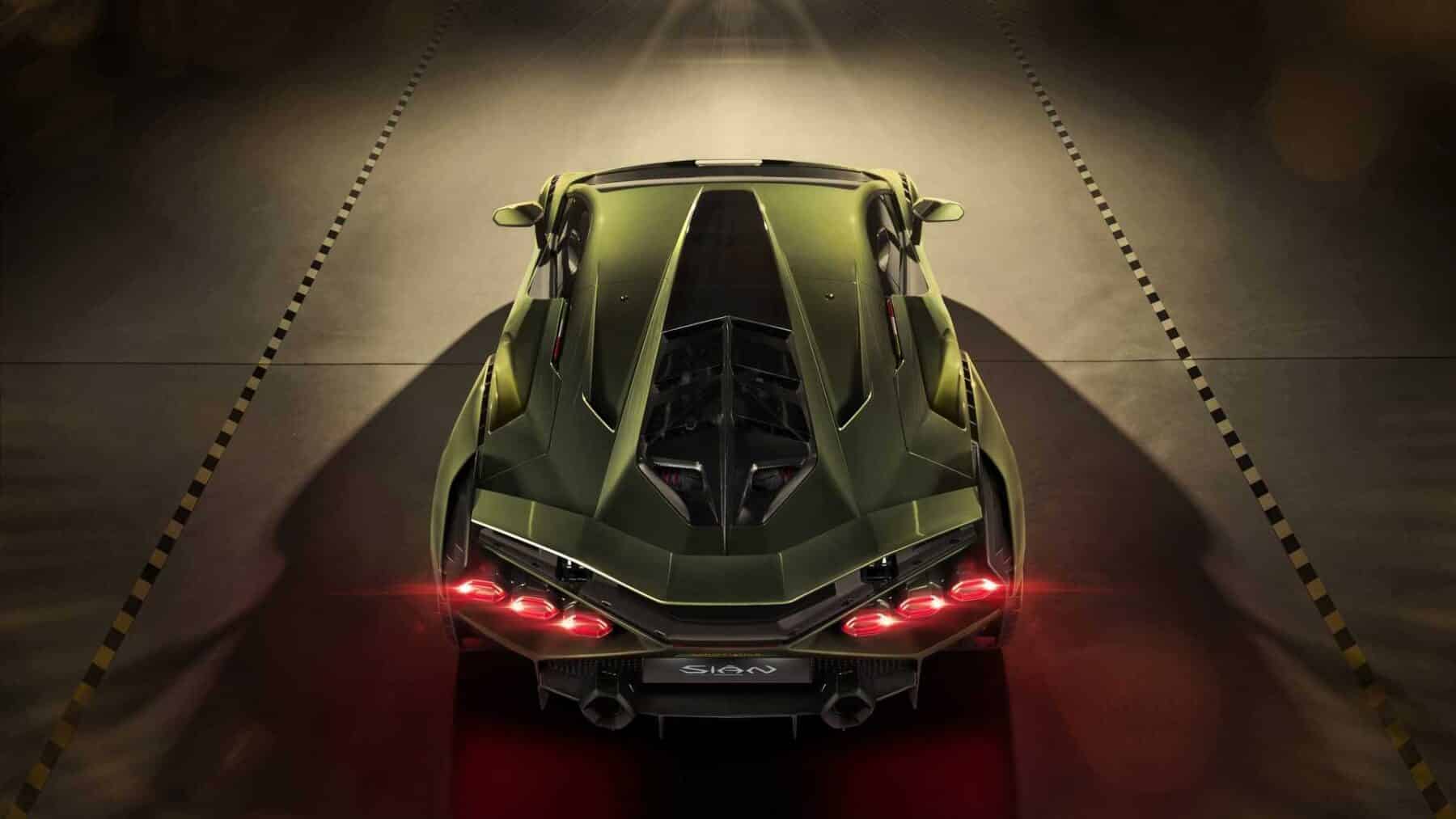 Automobili Ferruccio Lamborghini SpA born in 1963, hence 19 Siàn Roadster and 63 Siàn Coupé are going to be manufactured. It is a nod to the birth of the brand that makes this model an even more special car.
As you know, almost all its models refer to the Spanish bullfighting, hence precisely its logo, with names of pardoned fighting bulls (Murcielago), famous or historical (Diablo, Aventador), or simply words related to this theme (Miura, Espada, Urraco).
But here does not end everything, since the full name of Siàn is another nod to the history of the company. The 'Siàn FKP 37' designation pays tribute to the late Volkswagen Group President, Ferdinand Piech (FKP), while the number "37" represents the year Piech was born: 1937.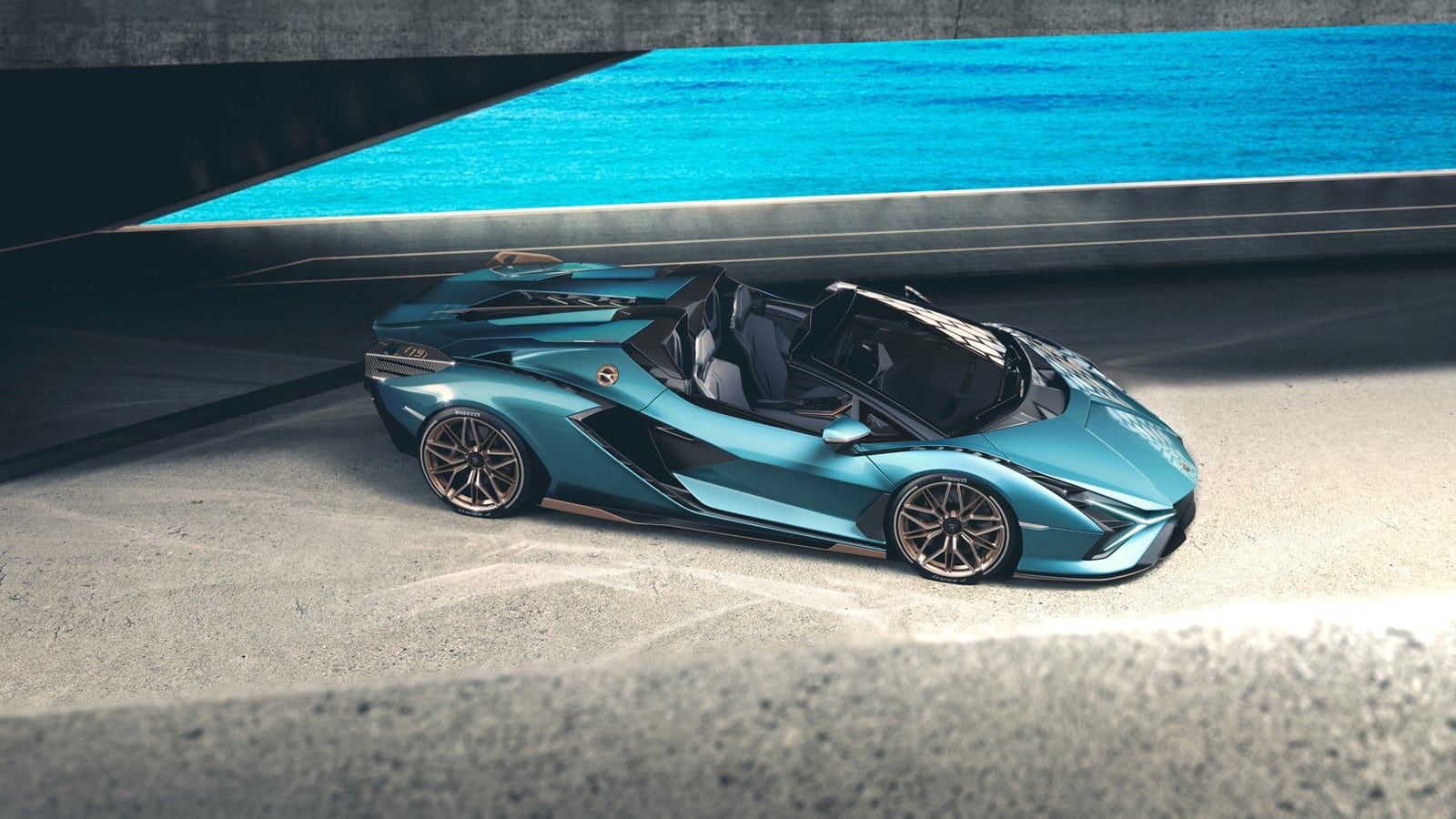 In the 1990s, Lamborghini could not rebound financially, and after being on the verge of bankruptcy in 1998, he joined the Volkswagen Group, to which he still belongs.
Let us remember that, under the hood of Siàn, the same is hidden block 6.5-liter V12 atmospheric that equips the Aventador SVJ. However, it goes from producing 770 hp (556 kW) at 8,500 rpm to no less than 785 hp at 8,500 rpm thanks to a titanium intake.
Additionally and, thanks to a system mild-hybrid 48 volts, adds 34 hp (25 kW), giving us a total figure of 819 hp (602 kW). And be careful, because it is not a soft hybridization system to use, since the e-motor The Lamborghini Siàn is capable of moving the sports car at low speed on its own.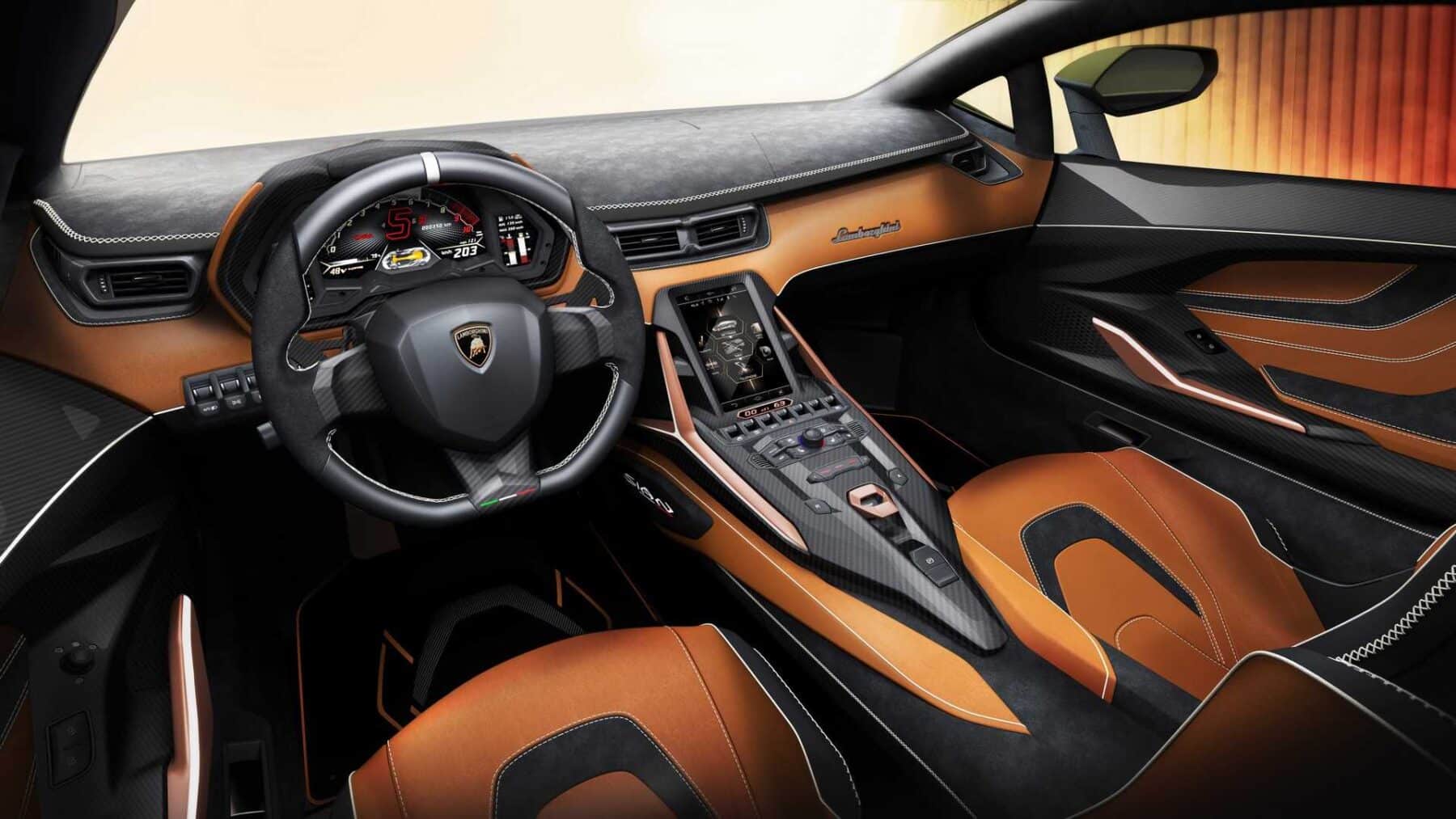 Interestingly, a lithium ion battery is not used to store electrical energy, but a supercapacitor which is three times lighter than a battery of the same power and three times more powerful than a cell of the same weight.
With similar figures and a seven-speed automatic gearbox adapting to driving mode, it is capable of accelerating from 0 to 100 km / h in just 2.8 seconds (as the SVJ), to recover from 70 to 120 km / h in 1.2 seconds and to reach a top speed higher than 350 km / h.