From this Sunday, November 14, the Bitcoin Taproot update is active. Due to the operational changes it brings to the network, companies that provide technology solutions, such as wallets and payment processors, must prepare to support this new update.
Taproot (BIP or improvement proposal 341) was activated, hours ago, at the height of block 709.632 of the Bitcoin blockchain. This update has two main consequences on the network, what are the improvements in privacy and scalability. This is the most important update to the network since 2017, when the update Segregated Witness (SegWit) or Segregated Witness.
Being a update that impacts on the basic operation of Bitcoin, for example, by modifying the way of grouping and identifying transactions, the different service providers must also update their software to make them compatible.
If not, this could restrict the ability to operate between Bitcoin addresses that do support Taproot and those that do not. CriptoNoticias consulted with several developers of this type of solution to find out their action plan in this regard. The responses obtained are then compiled.
The bitcoin and Taproot wallets
Some companies that develop bitcoin wallets have started working on this change for months. One of them is Muun Wallet, that this Friday, November 12, offered an update of the application that allowed to activate the most recent BIP of Bitcoin when it was available.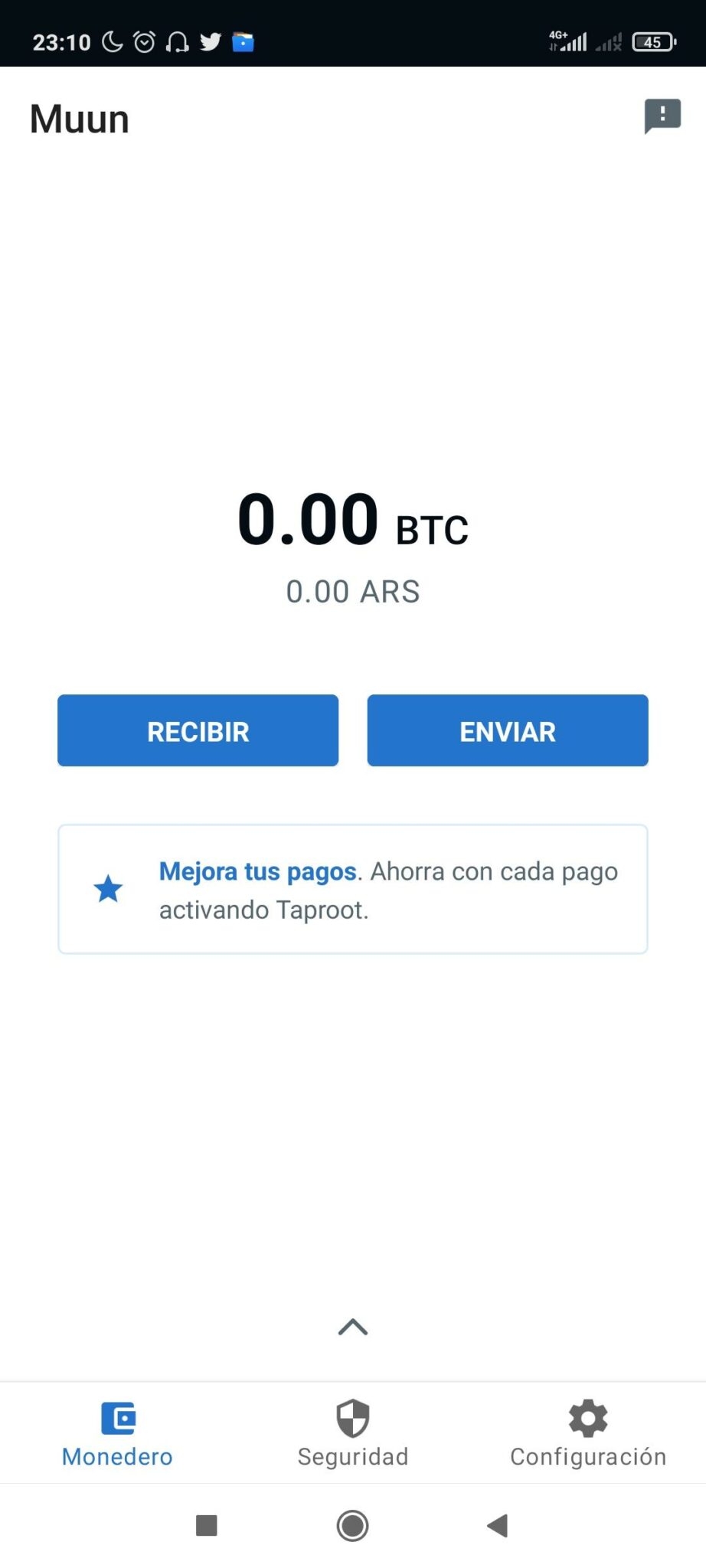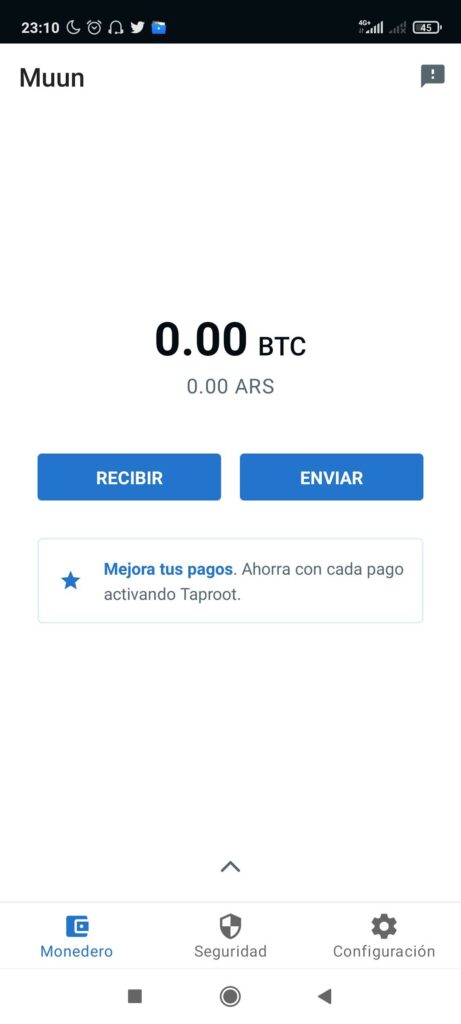 For its part, from Samourai Wallet, a world-renowned wallet, they told this medium that "from the next update of the wallet, which will take place in November, users will be able to send from their wallets to Taproot addresses."
However, the company clarified that They will not yet add the possibility of receiving funds at Taproot addresses in the wallet, as there is "no immediate benefit" for users.
Trezor, one of the leading companies in the development and manufacture of hardware wallets, confirmed today that they will give "support to Taproot in Trezor very soon". "We look forward to all the changes to the Bitcoin ecosystem that will follow this update," the company added.
The Blockstream company, which develops both the Green wallet and Liquid, a Bitcoin sidechain, is also enthusiastic about Taproot and the benefits it will bring. In a blog post indicate that they will be updating all their products to make them compatible with the recently activated BIP.
"Green's open source and cross-platform libraries, Green Development Kit (GDK) and Libwally, will also be ready for Taproot. This enables other Blockstream products and services that libraries use to support the upgrade, including the Blockstream hardware wallet Jade, Esplora and the Lightning implementation, c-lightning.

Blockstream, the developer of the Green wallet and the Liquid sidechain.
There are other wallets, on the other hand, that will not yet provide support. Such is the case of Electrum, a company that assured this medium that they are planning to support Taproot, but this "is not ready yet." The representative of the firm consulted could not specify an estimated date for this to happen, so users should continue to wait for news in this regard.
Process bitcoin payments after Taproot
On the side of payment processors, only one has confirmed to give full support to Taproot. It's about BTCPay Server, which announced it at the end of October, as reported by CriptoNoticias.
The platform will add "Pay to Taproot" to the options for users, which will allow funds to be sent from a BTCPay wallet to a Taproot address. In addition, wallets that work with this format can also be created in the application and it will be possible to track others that do so as well.
Notably using these wallets exclusively is something that the developers do not advise, since, as explained previously, not all wallets will work with these transactions at first.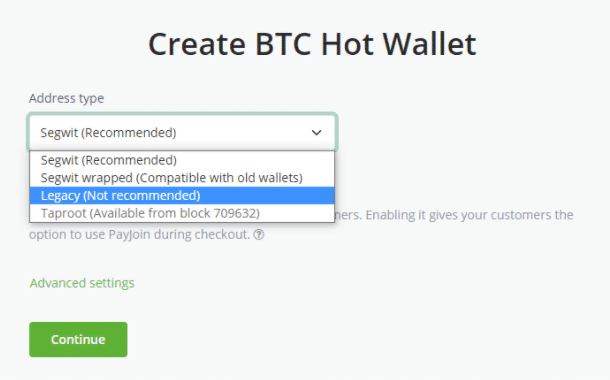 Bitcoin, "half dressed" in front of the arrival of Taproot
As CriptoNoticias has reported before, Taproot was listed on Bitcoin Core in October 2020. Since then, has gone through several stages of discussion until it was approved by the miners from the Bitcoin network on June 3, 2021. In between, there were several events that were reported in this CriptoNoticias article.
Now, the fact that this time has passed does not imply that everything is ready for the arrival of Taproot, which in turn will also integrate other protocols such as the Schnoor and Tapscript Firms, which are also discussed in depth in the aforementioned publication.
At the time of writing, only 51.77% of bitcoin nodes are up to date to support this BIP. This can be seen in the following graphic published by Taproot Signal.
In fact, some specific nodes, such as those using the Neutrino thin client, had trouble filtering transactions with Taproot and marked them as invalid until just a week ago. That is, a little less than 10 days before the activation of the update. However, the Lightning Network Daemon has fixed this flaw in Neutrino through a client update.
The update of the nodes (and also the adoption of Taproot by wallets, payment services, exchanges, etc.) It is essential so that Taproot improvements in terms of privacy and scalability can reach each Bitcoin user.