Camper life is in fashion. Aware of this, Hoshino Resort Alz Bandai, Camping Car Co. and the Toyota Development and Prototyping Department have decided to reveal the details of their new Camakuruma Concept Camper. It is undeniable that vehicles with exterior dimensions similar to those of a passenger car are becoming more and more popular.
We've seen a number of high-quality builds from European, American, and Japanese companies, and we have to admit that this is probably our favorite RV segment. Specifically, the Camakuruma is a prototype small camper intended for Japan.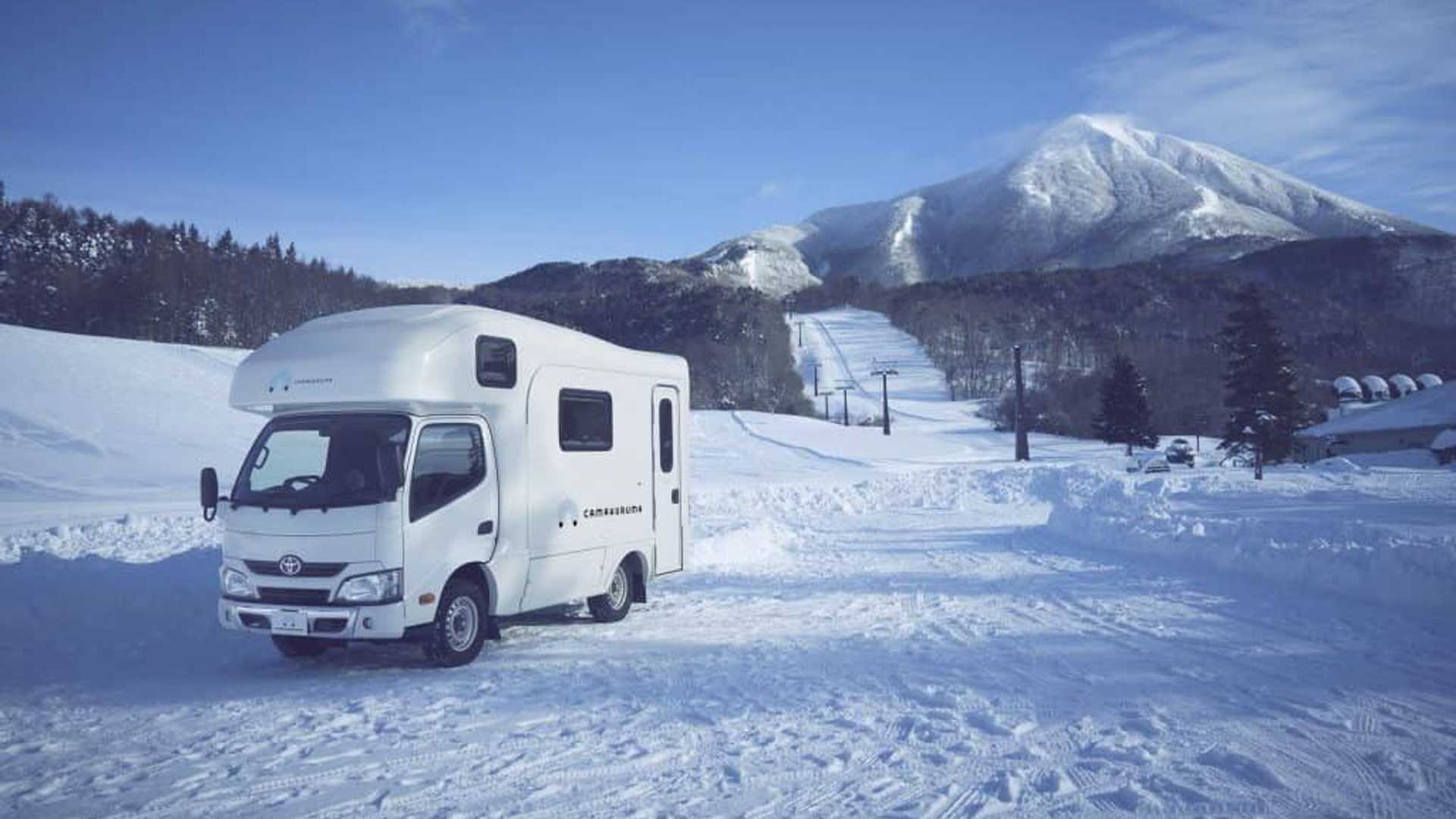 Based on the compact motorhome Robinson 771which uses a Toyota Hi Ace as platform. It features a custom interior with walls that look like stacked ice blocks. The objective is to make the passengers feel that they are sleeping in an igloo, and everything indicates that they have achieved it.
Curiosities of the Camakuruma Concept Camper
The Camakuruma Concept Camper looks deceptively normal on the outside. However, inside everything becomes very special. Hoshino Resort Alz Bandai is a ski resort located at the foot of Mount Bandai. The idea behind the Camakuruma is to allow people experience snoweven when they are resting.
The interior of the caravan uses the Toyota 2.5D printing technology. Applies a texture that makes the walls look like stacked blocks of ice. The Nippon Design Center is in charge of the rest of the design. Everything mimics a winter appearance, so the cabin is entirely white. The exception is the sink tiles and some pillows.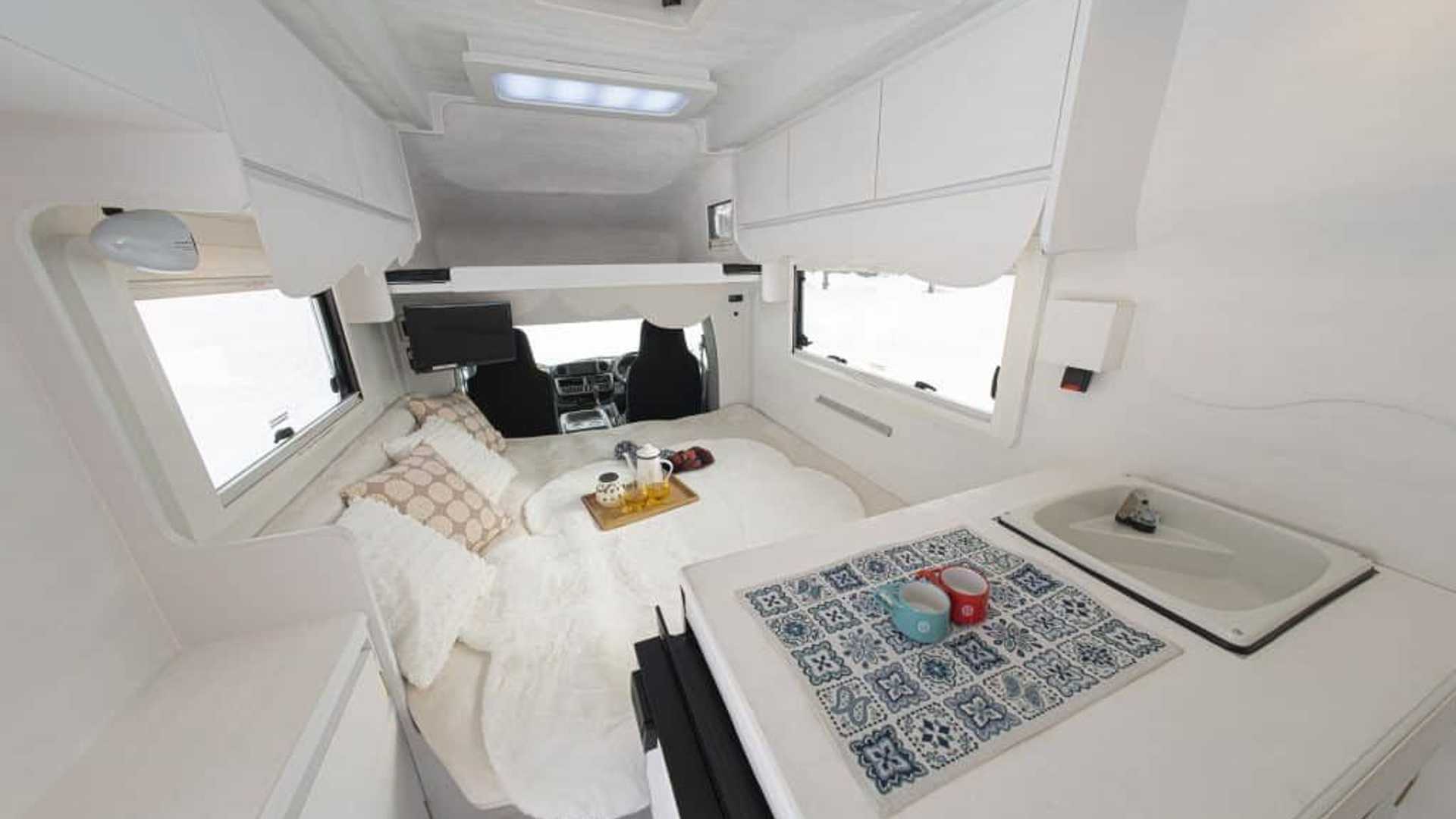 Equip a bed that stretches from wall to wall and features an Escargot camping mat underneath. The large windows give light to the interior, but we did not find a bathroom or a kitchen. This detracts from the great practicality of the complex, although it is true that there is a sink. The equipment also includes a television and various amenities.
Unfortunately, the Camakuruma won't get past the prototype stage. The Hoshino Resort Alz Bandai is using the vehicle to promote its RV rental program for those who want a more complete outdoor experience during their ski trip. Of course, the company's offer only includes normal motorhomes.
Image gallery