The Mansory Stallone GTS It is based on the Ferrari 812 GTS, which inherits the best of the 812 Superfast. Of course, it replaces the fixed roof with an electrically operated retractable hardtop. This can be opened and closed in just 14 seconds at speeds of up to 45 km / h. Today the specialist shows us a second very striking proposal.
Under the hood, Ferrari continues to search for perfection. The manufacturer has equipped its supercar with the powerful engine Atmospheric V12 of 6.5 liters. Deliver a whopping 800 hp (588 kW), allowing it to come close to the LaFerrari itself in performance. We are talking about a specific power of 123 hp / l and a maximum torque of 718 Nm.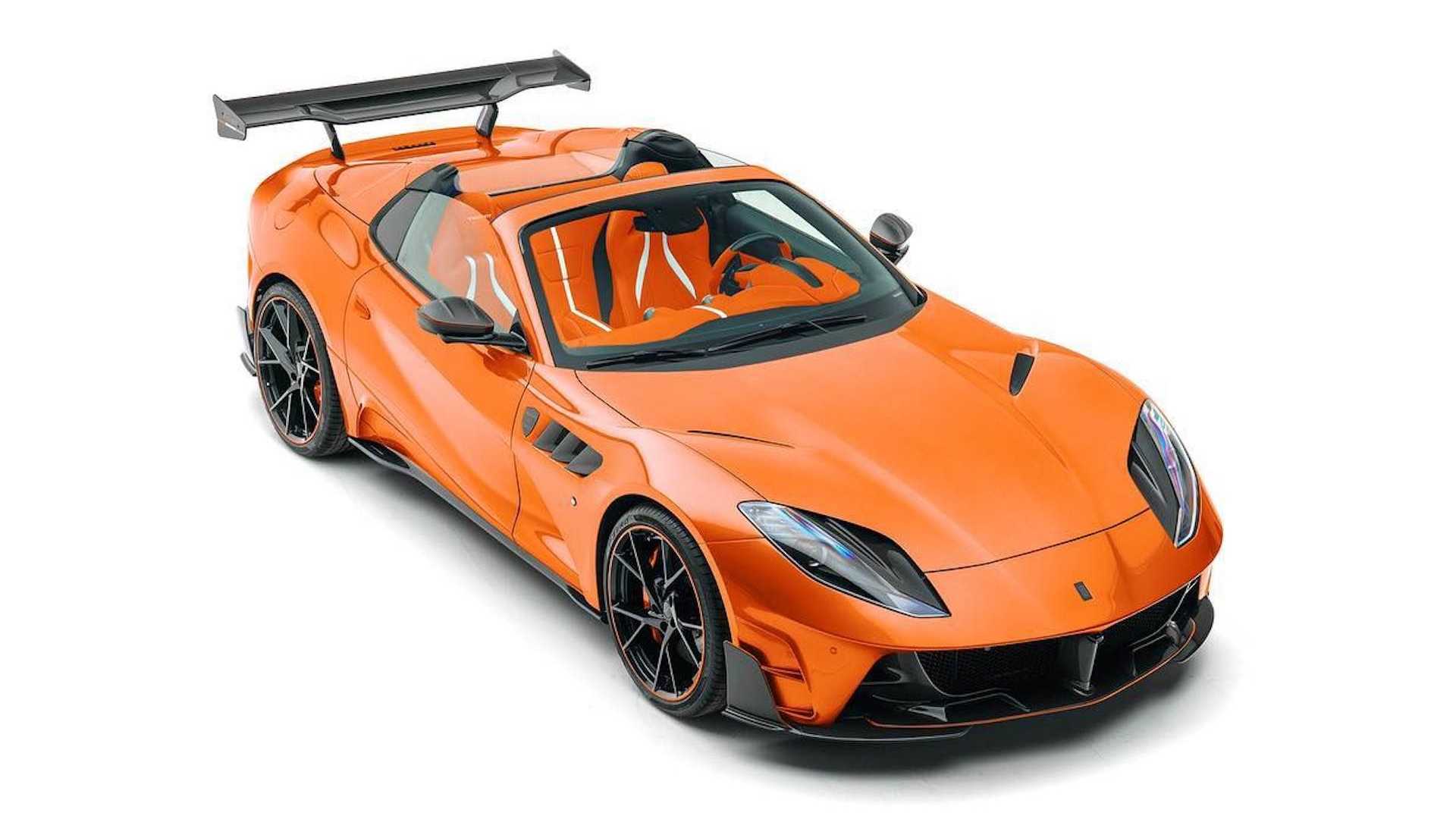 However, we already know what the world of automotive aftermarket specialists is like, where any power figure is low if they can get it out of the way. a few extra horses. Few are the trainers who have dared with the Italian sports, but among them stands out Mansory with its well-known aesthetic and mechanical package.
Deep inside the Mansory Stallone GTS
Among the mechanical novelties, the specialist mounts a new sports exhaust system. Added to this are various modifications to the control unit to raise the power figure of the V12 block. We talk about nothing less than 830 hp (610 kW) and 740 Nm of pair. It is not a great dose of power, but those 30 hp and 22 Nm extra allow you to declare 2 seconds in the 0 to 100 km / h.
What's more, exceeds 340 km / h. At a technical level, it includes a new suspension scheme. Outside, the bodywork made in forged carbon fiber It is finished off with an indiscreet orange color. It is the same shade used for the interior. No less striking are the impressive forged wheels in sizes 21 and 22 inches.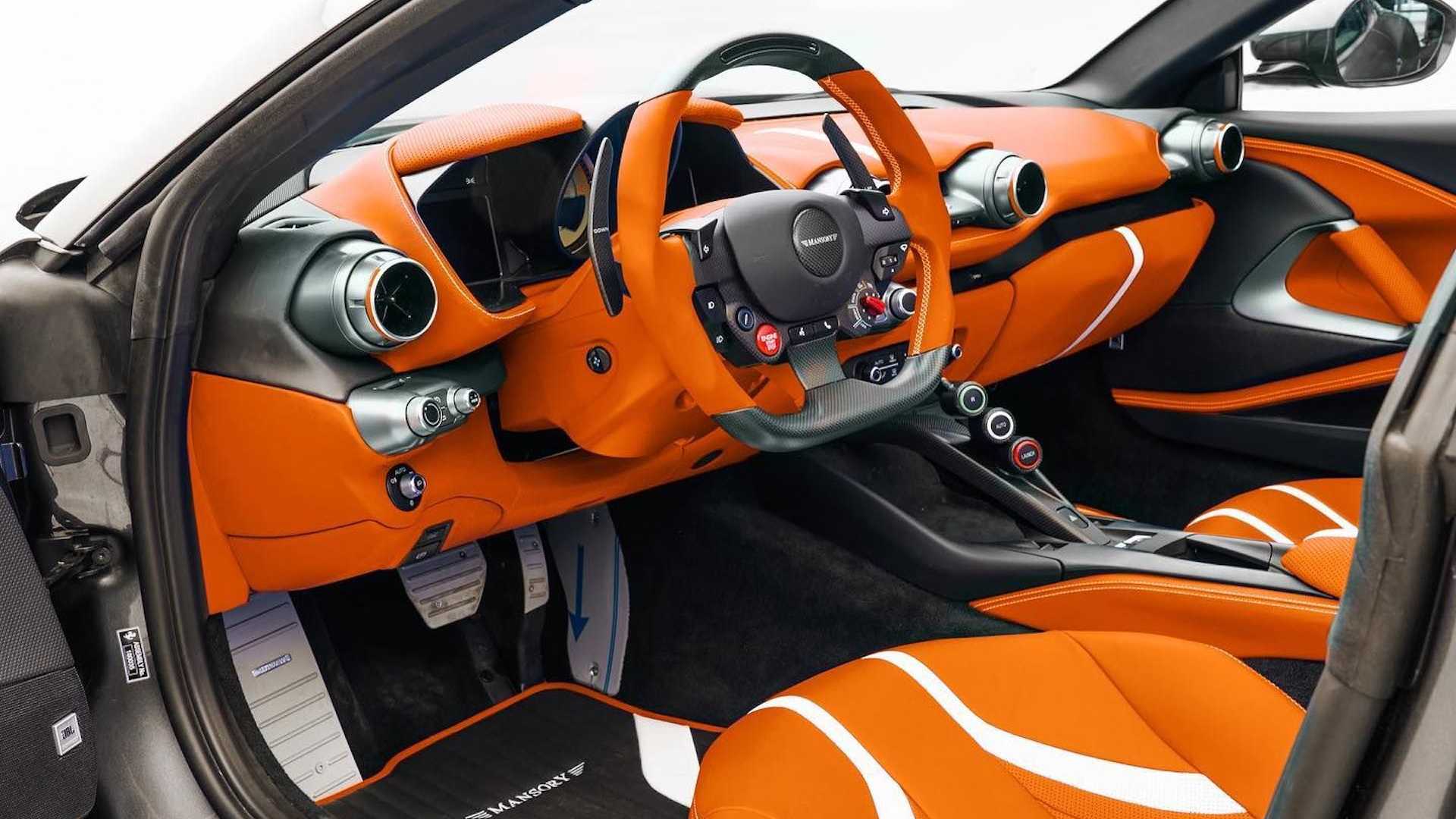 The new carbon fiber parts include a prominent diffuser and rear spoiler. To these are added new side skirts, air intakes for the wheel arches, headlight edges and a ventilated hood, among others. All components are perfectly integrated into the design of the Italian sports car, which is simply brutal.
Inside, the 812 Superfast 'Stallone' has also been conveniently modified and the striking color is joined upholstered in Alcantara. There are also carbon fiber inserts, embossed logos on the seats, illuminated door sills, aluminum pedals and a new steering wheel designed especially for the sports car.
The first Stallone was presented in March 2021, today we are talking about the 2022 model.
Image gallery