Auto aftermarket specialists have liked the fifth generation of the Toyota supra. The Japanese model has become fashionable and it is not surprising. We are talking about a sports car in its purest form, with no compromises that diminish the pleasure of the driving experience. Of course, with a more German than Japanese essence.
The Toyota GR Supra is equipped with a 3.0-liter inline six-cylinder engine with TwinPower Turbo technology from BMW. It delivers a power of 340 hp and a maximum torque of 500 Nm. However, there are already many specialists in the automotive aftermarket who have shown us that both the aesthetics and the engine have much more potential.
These days, Flat HAT3D has worked its magic on the body of the Japanese sports car. He shows us in other representations a version that boasts a deep inspiration in the JDM. The discreet modifications are being prepared for production. The first deliveries will be made in the next few months.
Inspiration from the Supra A80
No carbon fiber, no flared body packs, no huge aftermarket tires. This Toyota Supra stands out for new 'Orion' taillights. While retaining the same shape as standard taillights, they no longer feature a complex LED signature. Each lighthouse is made up of four circles.
Two of them act as taillights and brake lights. The other two correspond to the turn signals and the reversing light, as in the previous generation Supra A80. Without a doubt, a great way to keep alive the essence of what was Supra. Along with the new headlights we also find other minor changes.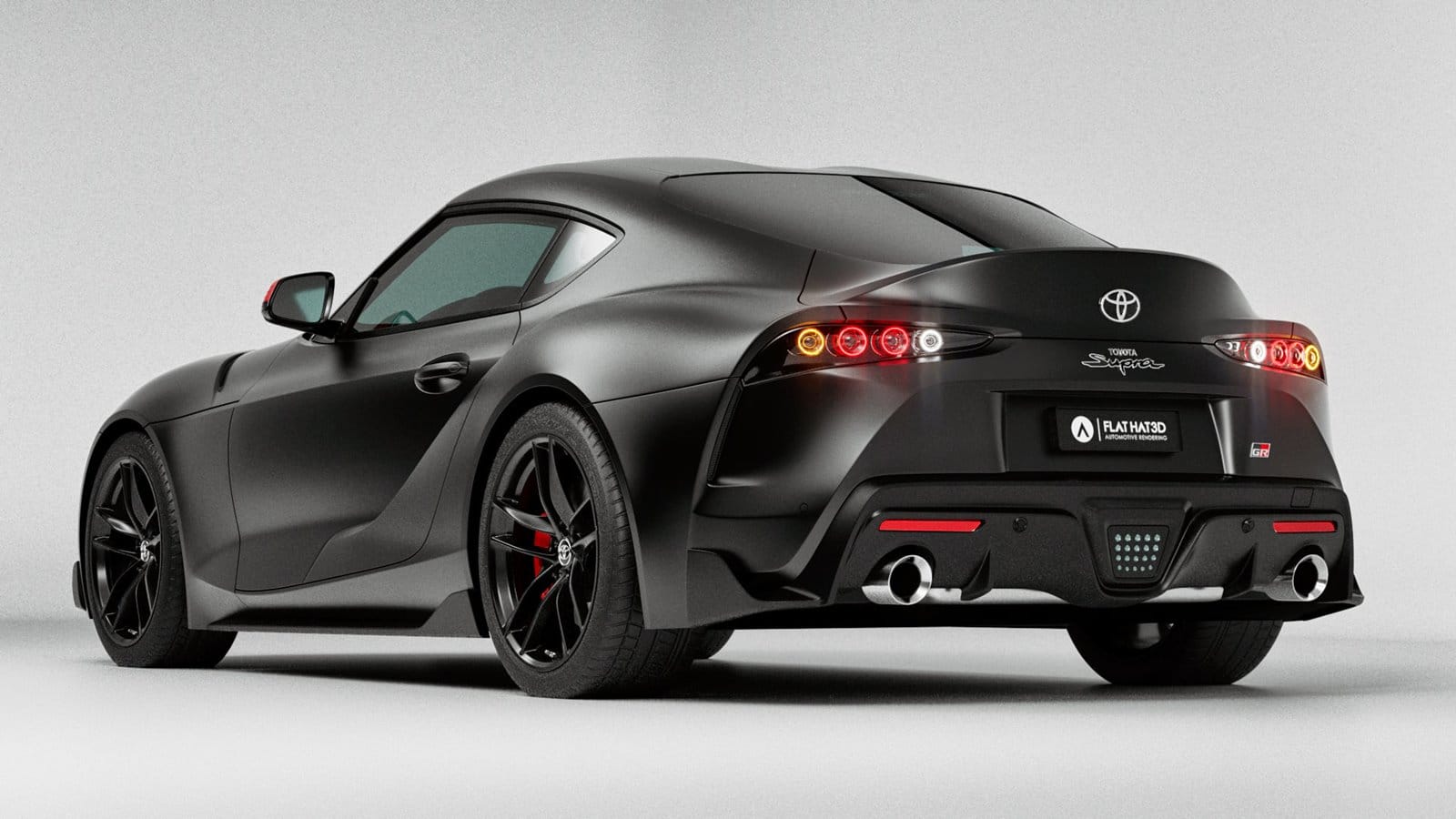 For example, it has a single diffuser which gives the rear end some additional aggressiveness. It can also be optionally equipped with extended side skirts and a set of six-spoke wheels finished in black. To improve stability, a lowered height suspension. For now the details are limited.
Image gallery