The actress explained in Twitter that a woman confused her with a famous singer in a parking lot and that, for her, that is the greatest compliment she could have paid him.
At this stage, Reese Witherspoon is more than used to being met by complete strangers on the street to congratulate her on some of her work as an actress and producer.
The same thing happened to her this weekend while she was leaving a restaurant accompanied by her husband and son, but to her surprise, on that occasion, the person who came to greet her was looking for another celebrity.
With what other famous have they confused Reese Witherspoon?
"To the woman in the parking lot who just asked me if it was Carrie Underwood: you brightened my day!" the Hollywood star claimed in Twitter to make it clear that he had taken what happened with a sense of humor.
She is not the only one who has been delighted with this confusion. The famous country singer reacted to the story on that same social network to clarify that she considers it a true honor to be compared to the interpreter.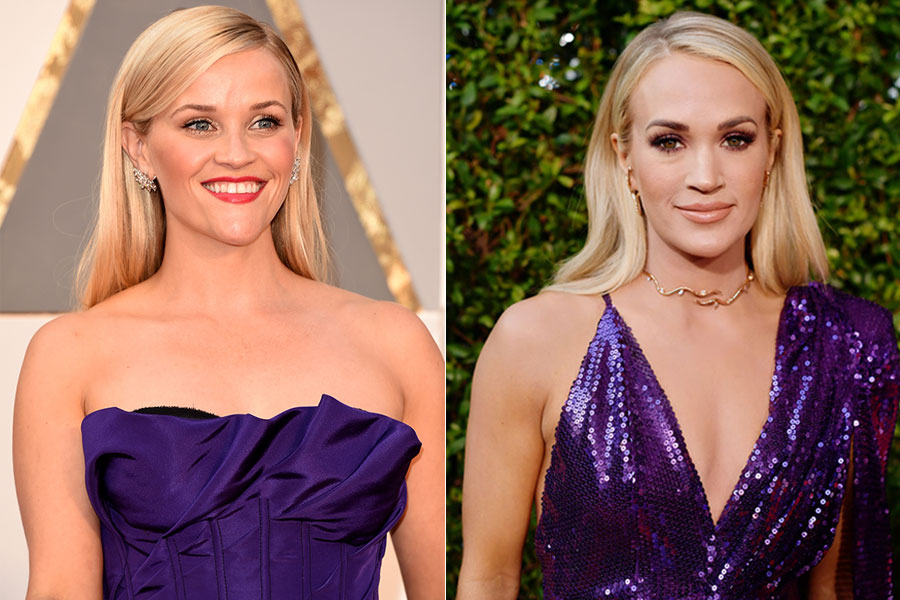 What made your day brighter? My life has just made me happy ", I assure.
YOUR day?!?!?!?! That lady just made my whole life! ❤️❤️❤️

– Carrie Underwood (@carrieunderwood) June 28, 2020
To be fair, the two artists have certain similarities: they are both blonde, less than six feet tall, and have a movie smile.
Responsible for dedicating an involuntary compliment to Reese was a fan called Noha Hamid, who related the story in TikTok to confess that when he saw her leaving a barbecue place, he was only sure that she was a celebrity. Fortunately, the actress was very kind and was not the least bit angry when she found out that the woman who had approached her car had no idea who she really was.
"OMG. It was me", she assured the actress in response to her publication of Twitter.
"Haha. I swear that as soon as I turned around I said to myself, 'Wait, that was Reese Witherspoon.' I could barely see your face because of the mask, but I knew you sounded like something to me. I adore you".
What do you think? Do you think they look alike?