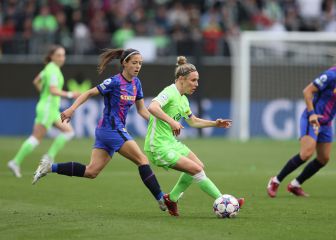 Barcelona plays with fire but seals its pass for the Champions League final
Barcelona seals its ticket for the Turin final despite being defeated in the semi-final second leg against Wolfsburg. The goals of Wassmuth and Roord made Barcelona suffer that was able to resist the push of the Germans.
The first part was full of chances and errors by both teams. The best news for the blaugranas was the result, because the marker had not moved yet.
Wassmuth made it 1-0 as soon as the second half started. The provisional result spurred the locals, who were able to score the second round on minute 70 with a long shot from Roord.
Barcelona was able to score on several occasions that would have saved him the final suffering. They didn't, so They had no choice but to reduce centers in the final moments. They resisted and achieved a suffered pass to the final. The third in four years.
[