I don't know if it's because of his robust appearance or because of the place chosen for the official photo session, but the 2022 Ford Bronco Everglades It is worthy of starring in some installment of Jurassic Park. His name comes from the American National Park. What's more, his topographical map can be seen on the front fender of the SUV. And watch out because it houses a easter egg.
Ford loves to put Easter eggs in his vehicles. We've seen everything from the Mustang logo etched into the windshield to a Baja 1000 checkpoint map on the F-150 Raptor box graphics. The new 2022 Ford Bronco Everglades is no exception. The fender graphic has a built-in ruler to measure wading depth.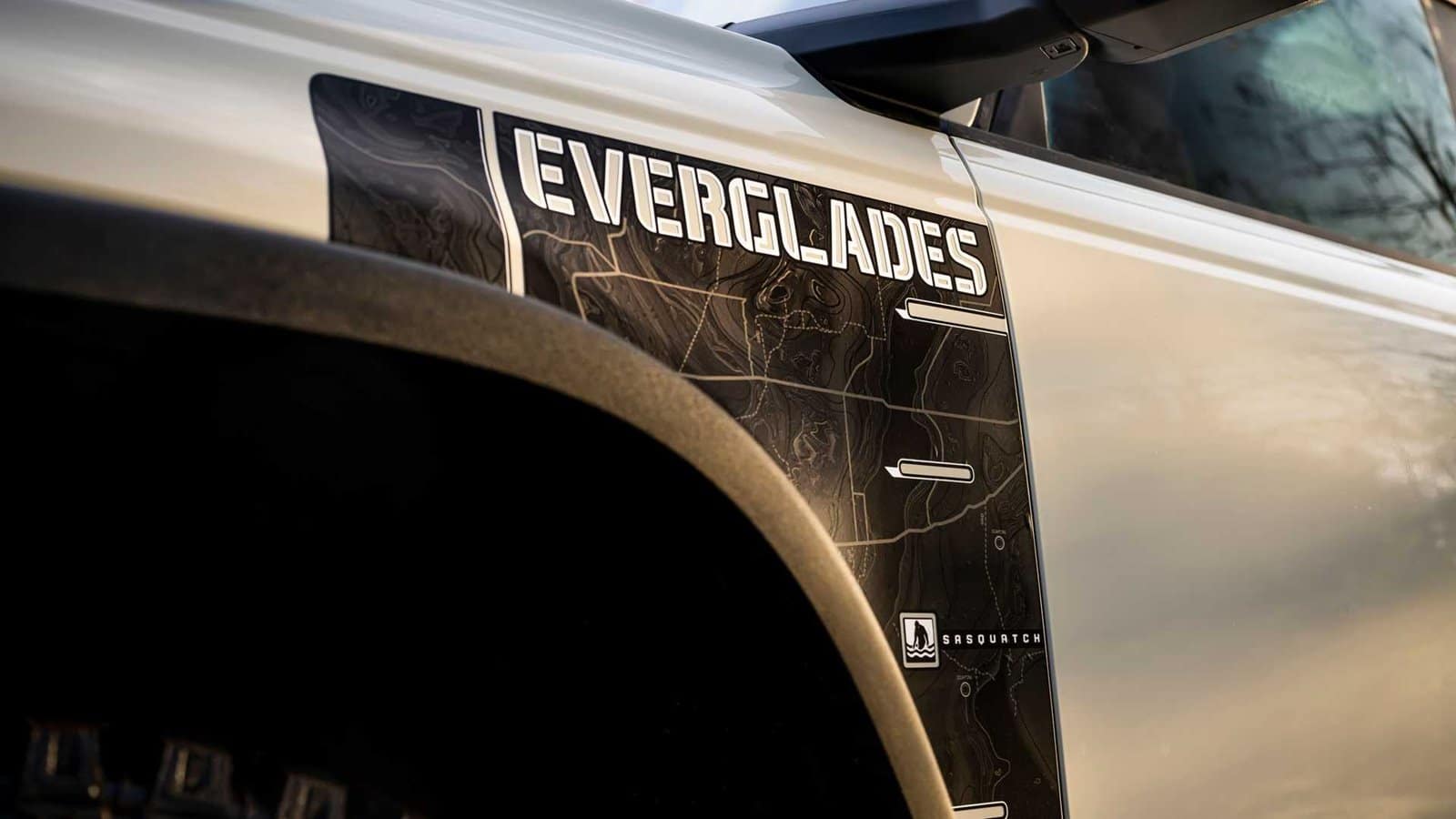 Additionally, the latest addition to the growing Bronco family comes standard with a full cast of accessories that make it even more capable. It will be offered in five colors. Orders will open in March only for those who have a Bronco reserved. Prices start at US$53,000.
2022 Ford Bronco Everglades Details
The Bronco Everglades features two key elements. The first is a snorkel that Ford has designed and manufactured in-house. Includes easy to change plates that alter the direction of airflow. Complementing the snorkel we see raised vents for the front and rear axles, transfer case and transmission.
The Everglades Bronco can ford rivers up to 924mm deep. The off-roader also comes standard with a Ford Performance heavy-duty modular front bumper. Comes complete with a winch Zeon 10-S Warn. This has a towing capacity of 4,536 kilograms and a 30-meter synthetic rope.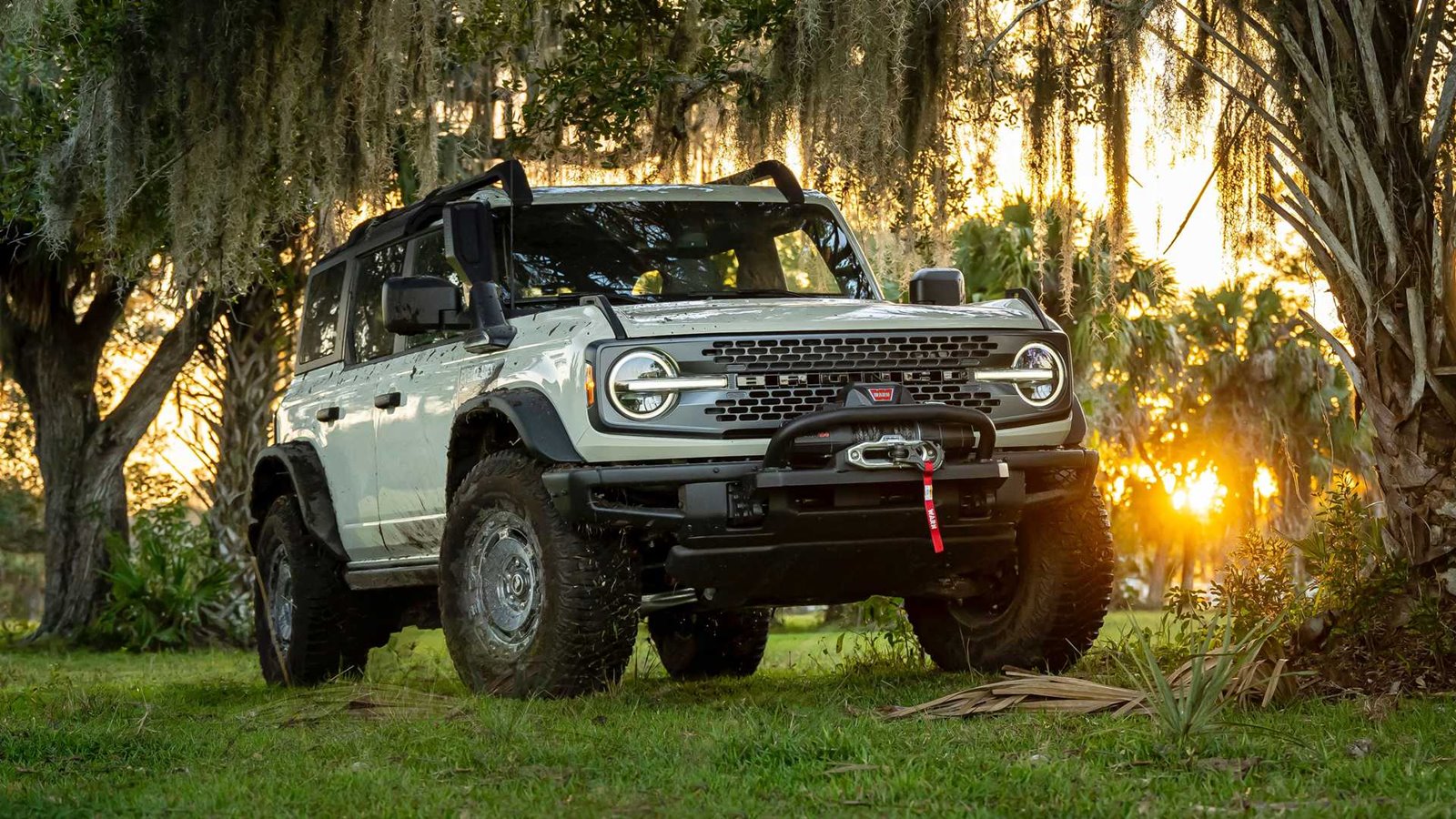 Ford has also outfitted the model with the Black Diamond and Badlands skid plate, side steps and skid bar. On an aesthetic level, the Everglades has unique wheel arches and a grill Carbonized Gray with gloss black Bronco lettering. The Sasquatch package is optional.
When equipping it, we add 17-inch Carbonized Gray wheels with 35-inch size Goodyear off-road tires. Rock rails and a roof rack with crossbars are also included. Inside we see marine grade vinyl seats and a waterproof rubber floor. Contrasting details in Urban Green.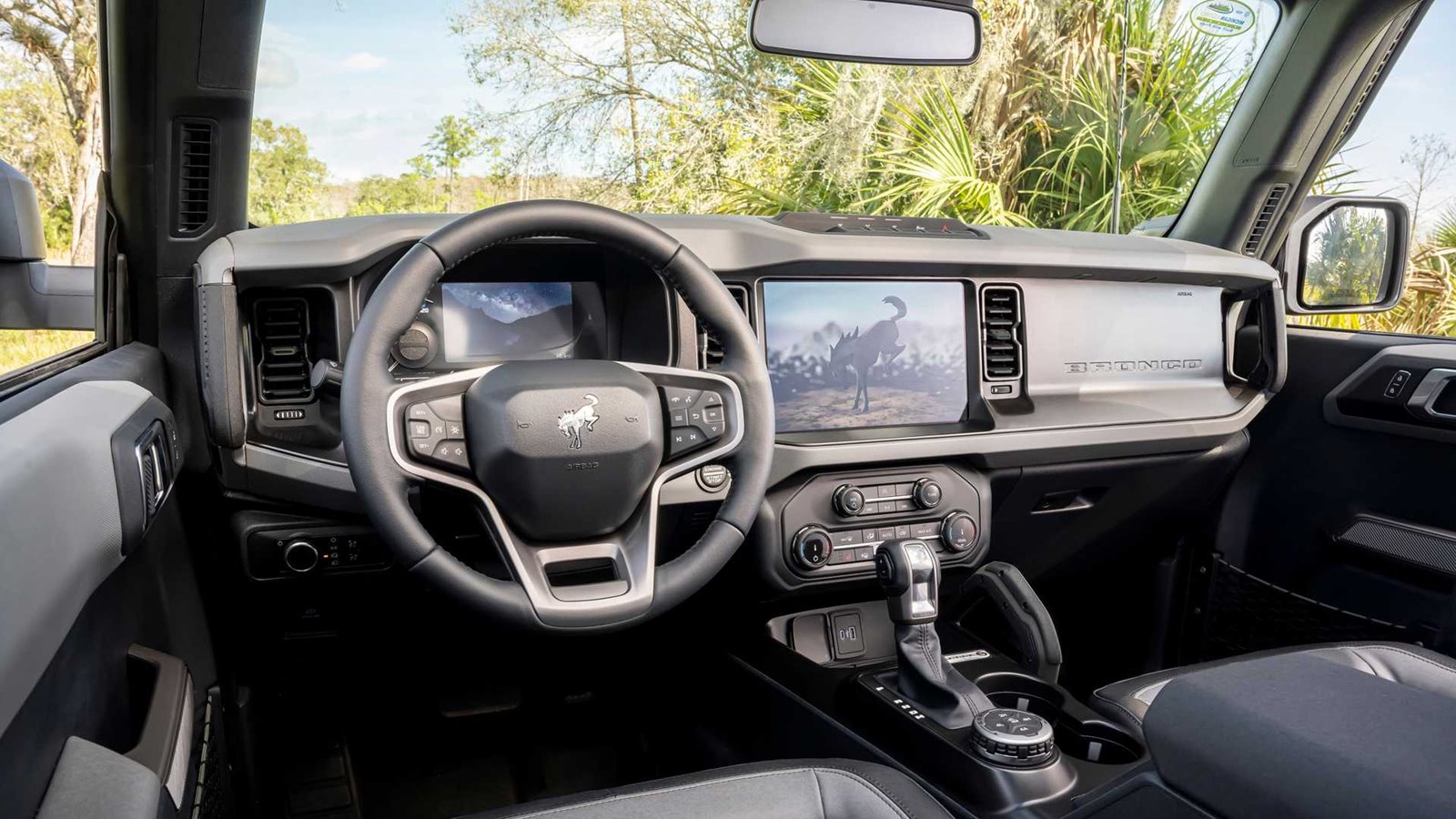 Ford has chosen to sell the Bronco Everglades exclusively with the 2.3-liter EcoBoost four-cylinder engine. Interestingly, it is the access model and it delivers a power of 300 hp Y 440Nm of maximum torque. This engine is associated with a 10-speed automatic transmission and, of course, the all-wheel drive system with driving modes.
Image gallery