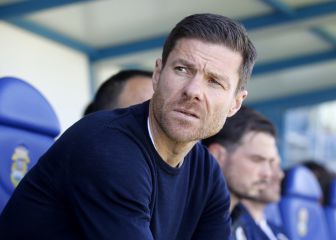 Almería put an end tonight to the streak of a Real Sociedad B that makes it very difficult to remain in the silver category. The Tolosa coach asserts that his team will continue to believe, but he recognized that they have not been able to finish doing damage in the Almería area.
Analysis: "Today we have seen good things about us and good things about them, why they have won so many games and why they are there. Today was surely not the game that they generated the most. In fact, we carried the weight in the second half, aware that in any transition or duel they lost they could hurt us. That's how both the penalty and their second goal came".
Lack of spark above: "We have been good in the construction, but up top it has been difficult for us to finish off. We have not been able to break the last barrier so strong that they have. It has hurt us that we have lacked something higher up. We have not been able to break that barrier so They have the strength they have. The match was competitive. Today the details have marked us a lot, I don't think it was for this result, but this is football".
Believe: "We are missing six points and being two, three or five away is a world. There is no other way than to wait. Our mentality is to believe, we have arrived today like this. And we are going to continue like this. I cannot blame the boys for anything. They have run and when things are done like this, you only have to improve, but with your head held high".
[