If the Hennessey Maximus 1000 seemed crazy to you, wait until you know this Jeep Gladiator Oculus Tron 6×6. A few years ago, the Mercedes-Benz G63 AMG 6×6 unleashed a daring trend, that of creating wild three-axle vehicles with six-wheel drive. Little by little we have been seeing various creations of multiple preparers in this sense.
The latest auto aftermarket specialist to treat us to a 6×6 behemoth is apocalypse. This company has become famous for transforming the Jeep Gladiator into true monsters. It offers three distinct models based on the pick-up. They are the Hellfire, Doomsday and Sinister 6. Interestingly, one of them is for sale on ebay.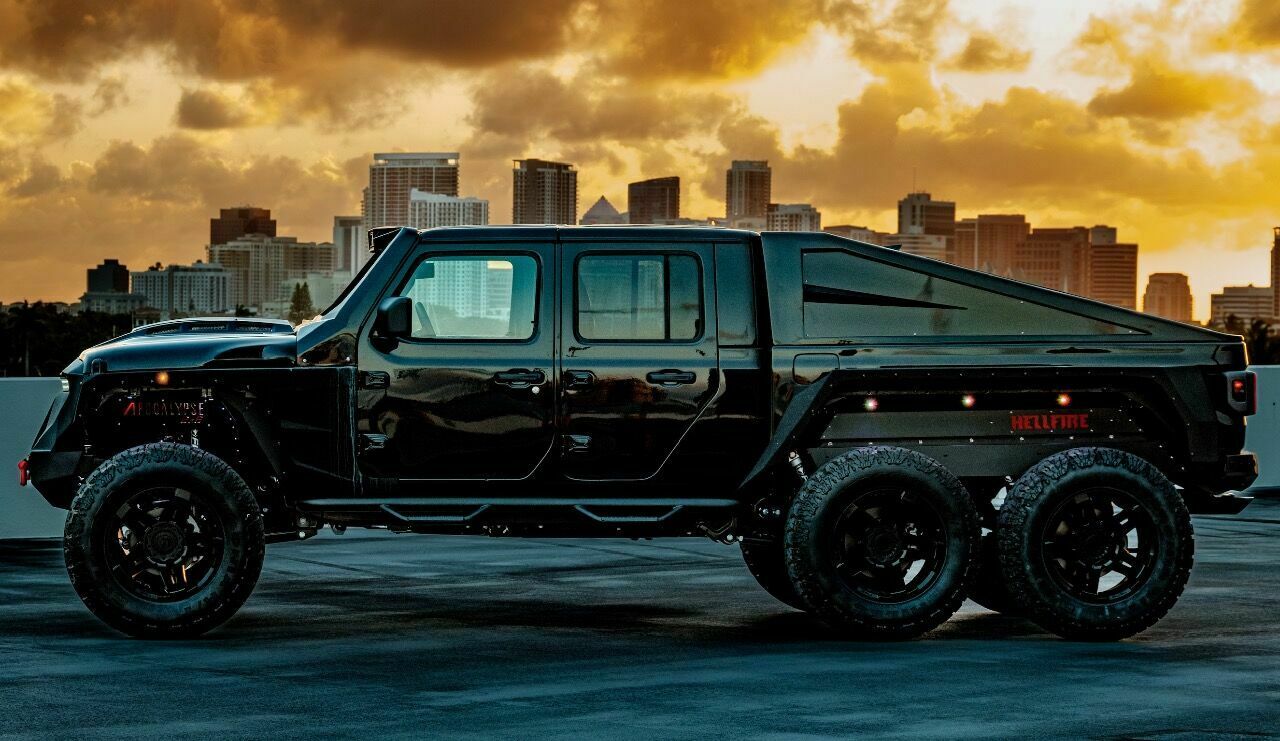 This is the Jeep Gladiator Oculus Tron 6 × 6
All of the Hellfire models built by Apocalypse are pretty wild. However, this specimen stands out for appearing to have just been taken from transformers. ride a "Oculus Tron" front bumper. This replaces the standard Jeep headlights in favor of a full-width LED light bar. Looking at it even gives an air to the Tesla Cybertruck.
The front grill is custom made. Other changes in the body go through a greater height, with reinforced suspensions. They are complemented by huge tires shod with off-road tires. The muscular hood with air intakes, the side steps or the new widened wheel arches with rivets also stand out.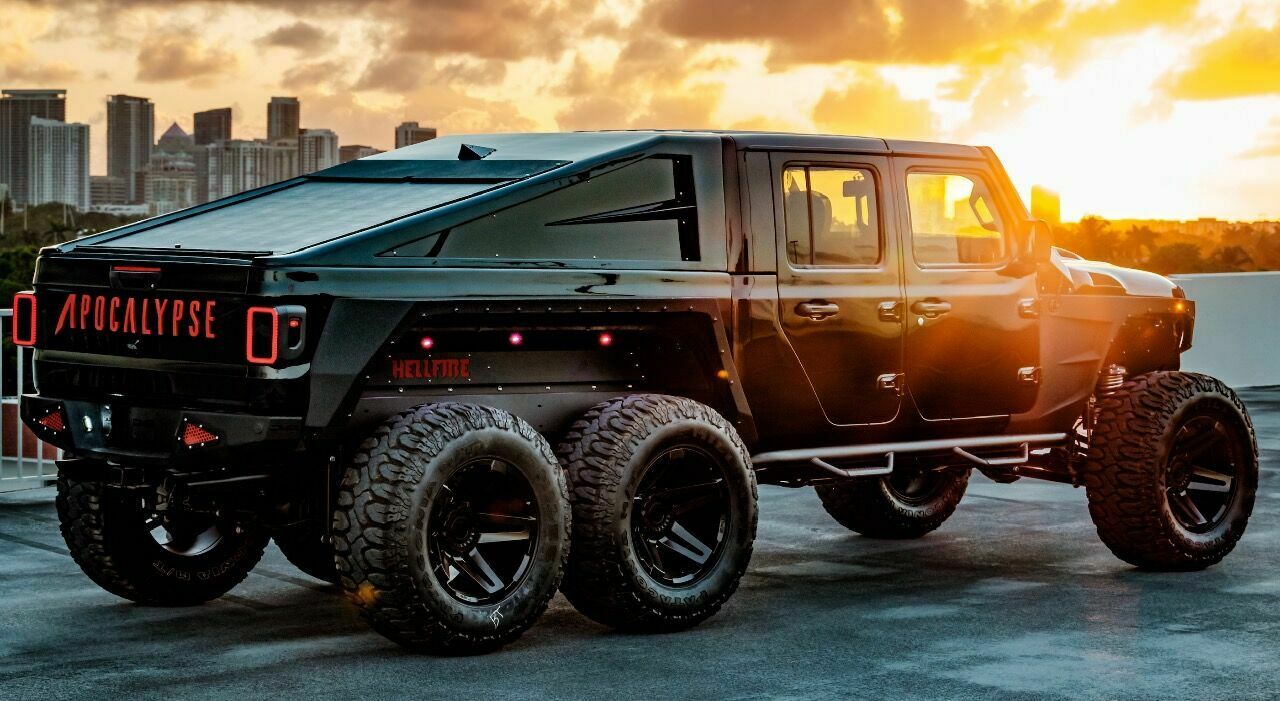 Also not missing are two big red tow hooks, a new windshield frame, kevlar fender and a lockable cover over the elongated platform. At the rear, the bumper has also been modified. Unsurprisingly, buying a vehicle like this doesn't come cheap. Part of the $219,999, about €196,072 at the current exchange rate.
Mechanically, the already powerful block V8 supercharged 6.2 liter of the Hellcat with 716 CV of power has seen its power increased above 750 hp. While some aftermarket 6×6 conversions don't actually have six-wheel drive, this Hellfire does through an eight-speed automatic.
Image gallery