Mining Ethereum (ETH) or any alternative cryptocurrency using the full power of Nvidia's RTX 30 series graphics cards (GPUs) is now a reality. NiceHash, the mining software, discovered the way to bypass the restriction Light Hashrate (LHR).
In a release posted on their blog, the developers of the program indicated that unlocking the LHR can be achieved through NiceHash QuickMiner (Excavator), which they presented as "the first mining software that fully unlocks (100%) video cards with LHR".
Now that the full power of these cards can be harnessed, NiceHash promises that "more profit than any other mining software on the market if you are using LHR-locked graphics cards" will be possible.
"This too makes it more advantageous than direct mining to a cryptocurrency mining pool, since other software is not capable of releasing the full capacity of the hardware", they specify from NiceHash.
In technical details, NiceHash bypass would allow a graphics card like the RTX 3080 Ti to reach a hashrate of 117 MH/s. That's 33% more than its restricted delivery of 88 MH/s on average.
For its part, NiceHash QuickMiner supports the DaggerHashimoto (Etash) algorithm. Although it could be centralized, remembering the others existing in the industry, avoids having to code cryptocurrencies at the same time when miningor run the risk of contracting a computer virus, such as those that have been reported by this means and that also promised to be a solution to the LHR.

Last year, Nvidia released the LHR feature, which prevents a graphics card from being fully utilized for cryptocurrency mining.
The restriction was intended for several of the RTX 30 series cards, such as the RTX 3080, RTX 3070, and RTX 3060 Ti, to name a few. They did this with the intention of segregating their products among the most common consumers.: gamersdesigners, editors, and miners.
No need to hack Nvidia systems
What NiceHash announced reminds us that there have been multiple attempts to bypass Nvidia's restriction on mining cryptocurrencies. Even, supposedly, the servers of the American company were hacked. With that they intended to extort them to release their products from the LHR.
That case was recorded by CriptoNoticias, when an apparent group of hackers, calling themselves Lapsus$, communicated via Telegram that they had hacked into Nvidia's systems. and had obtained "sensitive information" from that company.
They threatened to release that documentation if Nvidia didn't cooperate by releasing GPUs without LHR restriction, but, so far, nothing else has happened. It seems there was a group of teenagers imprisoned in London, United Kingdom, who would be behind the group of hackers.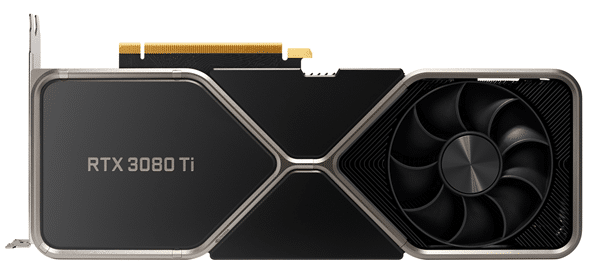 In any case, The arrival of this program marks an end to the experimental search for solutions to mine with Nvidia GPUs restricted by the LHR. In any case, and to be honest, this limitation has not prevented it from continuing to operate with Nvidia products. Rather, miners won the battle against gamers and remain among the main consumers.
And for the company it has also been beneficial, because since GPUs began to be used for mining, Nvidia saw a growth in their sales profits, something they did not declare and for which they were fined last week.