If you are looking for a perfect family member, without a doubt, the new Audi RS 6 Avant is your car. Representing the next chapter in the success story of Audi Sport, the RS 6 Avant offers visceral design, exhilarating driving dynamics and maximum functionality. It is available to only a few mortals, but it is undoubtedly "the familiar of relatives."
The RS 6 Avant stands for maximum power, sportiness and designor. Clear, precise lines define the muscular silhouette, while the distinctive aesthetics of the bumpers emphasize exterior sportiness. The air intakes and their carbon fiber details tell us that there is something strange about "that Audi A6 station wagon"He's not one of the bunch, he's a bad beast …
In the engine compartment and, thanks to technology Mild hybrid (MHEV) from Audi with a 48V main electrical installation, the 4.0 TFSI with 600 hp and 800 Nm of torque The RS 6 Avant combines maximum performance and high efficiency, with a 0 to 100 km / h in just 3.6 seconds and a top speed of up to 305 km / h. At first glance, it seems unbeatable …
This Audi RS 6 Avant with more than 1,000 hp is crazy
You already know that in the world there is a lot of nonconformist loose and the owner of this Audi RS6 Avant is one of them. Star of the latest Auditography video, it has been fitted with upgraded turbochargers, new intercoolers, an Eventuri air intake and an optimized ECU. Puts the icing on the cake an Akrapovič titanium exhaust system.
Thanks to all the improvements, it is able to dispense a whopping more than 1,000 hp of power and 1,050 Nm of torque maximum. It is probably the fastest family car in the world, reaching 100 km / h in 2.7 seconds and exceeding 330 km / h. Of course, a whole series of visual improvements is not lacking either.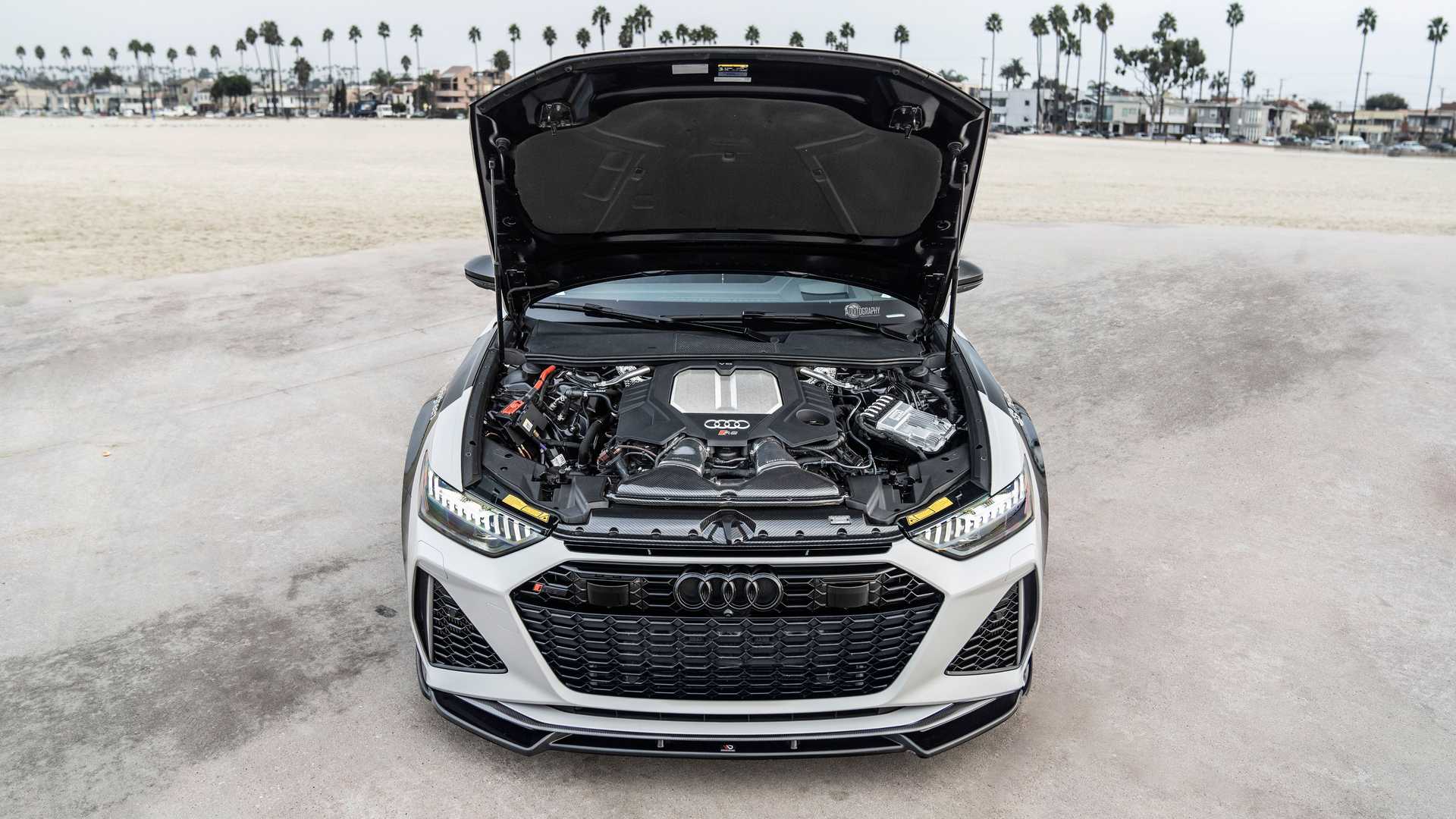 Californians will feel lucky to see this RS 6 riding live a body pack from MaxtonDesign. Kit includes a splitter front, side skirts, a unique rear bumper and a set of 22-inch forged wheels with a brushed bronze finish. In the interior, carbon fiber is the protagonist.
Image gallery