The Zcash network has just activated an update that leaves behind the mechanisms behind its origin and creation, as part of its quest for greater scalability, privacy and decentralization.
The Electric Coin Company (ECC), the company behind the cryptocurrency zcash (ZEC), ad update number 5 of this protocol (Zcash Network Upgrade 5 or NU5), the first since November 2020.
As they explain, With this update, they introduce the Orchard shielded payment protocolin addition to the Halo method, which renders obsolete the previous process by which a group of entities enabled each Zcash update, through a procedure known as "The Ceremony".
They also announced, on April 27, that one of the people behind the Zcash launch ceremony was activist Edward Snowden, who used the name "John Dobbertin".
Nevertheless, in the documentary where Zooko Wilcox, founder of Zcash, also participates, it is established that, as good as this process was, it did not finish generating trust among Zcash users.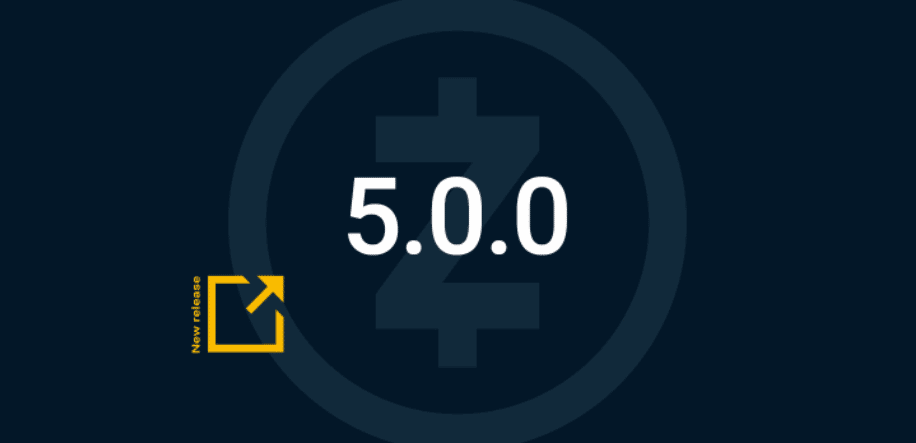 A mobile wallet on the way and greater payment efficiency for Zcash
The NU5 update, they say, will make it possible bring Zcash payments to mobile devices. Furthermore, it could allow Zcash to be interoperable with other cryptocurrency networks on a larger scale.
To do this, they are preparing the launch of the ECC wallet, which will allow Zcash to be managed from its official application for Android and iOS devices.
The ECC wallet (which has yet to have an official name) will be available on Android and iOS later this year [2022]. Our goal is to deliver a wallet that provides an industry-leading user experience for ZEC, as well as features that will benefit cryptocurrencies in general.

Launching a wallet on our own will allow us to deliver updates faster than is possible with a normal protocol update and leverage third-party wallet providers..

Electric Coin Company.
At the moment, Zcash only has a desktop wallet, which has already been duly modified to receive the NU5 update.
Orchard, meanwhile, introduces a new unique address format walletto avoid handling several formats at the same time. From there, when receiving a payment, the user can decide which format to use for sending: the transparent format, Sapling and Orchard.
In its previous versions, Zcash addresses were separated into normal addresses and shielded addresses. The procedures to handle both could become complex for certain users and even reveal information if they were not executed well.
Since its publication, the ECC explains that this update has been reviewed by several auditing and security firms, such as NCC and QEDIT. In addition, they have the advice of Mary Maller, who works as a cryptographer at the Ethereum Foundation, and who did not detect security gaps in the update of the Zcash protocol.
Zcash originated in 2016 as a fork of the Bitcoin protocol and has been focused ever since as a privacy-oriented cryptocurrency, using advanced cryptography for this purpose and competing with other cryptocurrencies such as monero (XMR) on these features.
It currently has a market capitalization of 1,157 million dollars (USD) and is ranked number 56 in the ranking of cryptocurrencies with the largest markets, according to the portal CoinGecko.